Save up to 50%

of your frying oil
VITO oil filter system
- the world's most innovative frying oil filter and oil tester
Save up to

50%

You will get much better profit by significantly increasing the lifetime of your frying oil.

Optimal

Quality

You will serve perfectly fried products thanks to optimal clean oil.

Less

workload

You save a lot of time due to less changes of oil and cleaning of your fryer.
VITO oil filter systems save up to 50% costs simply by cleaning the frying oil, shortening or any other frying medium. After 4:30 minutes your oil is clean, due to fully automatical frying oil filtration. VITO needs no supervision and offers the highest work safety due to no contact with the hot frying medium.
Mrs. Daniela Peters, Owner:
Snack-In, Belgium
"
"...By using VITO we are saving oil and on this way cash money..."
Mr. Thayakaran, Executive Cheft at Panta Rhei:
Zurichsee Gastro, Switzerland
"
"...With VITO® we have to change the oil less. Furthermore we are having less workload becaus we are saving time cleaning the fryer, what delights the whole team..."
Ms. Machner:
FacilityServices Hannover GmbH, Germany
"
"...Saves a lot of money..."

Mr. Hoffmann, Headchef:
Aramark GmbH c/o Airbus Operations GmbH, Germany
"
"...We achieve a longer lifetime of our oil. Easy handling and a easier cleaning of our fryers. Savings also in staff costs...time savings..."
Executive Chef:
Courtyard Dubai, Green Community, United Arab Emirates
"
"...What can we say about it: Fast, easy to use, healthy, good for the environment and above all, very cost effective. Should be mandatory in each outlet where fryers are used..."

Mr. Dave Kraft, Owner:
Bobbejaanland BVBA, Belgium
"
"...We are using our VITO now for many years and are satisfied. We benefit from less oil consumption and a higher product quality..."

Chef, Mr. Michael Dasalla:
Marriott Hotel Jeddah, Saudi Arabia
"
"...VITO® helped us to reduce the frying oil consumption to the half and increases the product quality at the same time..."

Mr. Schweighardt, Resort Manager:
Universal Resorts-maafushivaru, Maldives
"
"...We are very satisfied with our VITO! Easy handling, high quality fried food and cost savings, perfect!..."

Mr. Fredrik, Chef of kitchen:
Stadspark, Belgium
"
"...We're saving at least 20% of our oil costs with VITO®. The machine works very fast and delivers good results through clean oil and high quality fried goods..."

Executive Chef, Mr. Daniel Andreasson:
Radisson Blu Scandinavia Hotel Oslo, Norway
"
"... We have been using VITO for a couple of months and have seen a very positive change in terms of oil quality and quantity. We are now using less than half the amount of oil we used to. VITO is also very user friendly, only one button..."

Mr. Judson, Chef de cuisine:
Boomerang's Steakhouse, Canada
"
"...We have had our VITO for 2 months. Oil consumption has decreased over 50%. Product consistency has improved dramatically in quality and taste..."
Mister Ferken:
Block House BH 1129, Germany
"
"...quite easy handling and not time consuming at all..."
Manager, Mr. Gregory Davis:
Dairy Queen, United States
"
"...VITO helps us maintain a better quality and save oil at the same time..."

Mr. Budnik, Restaurant Manager:
NORDSEE / Master Marinier s.r.o., Czech Republic
"
"...VITO is great, great, great!..."

Mr. Baskaran, F&B Manager:
Le Meridien Bangalore, India
"
"...VITO is a great piece of equipment. We reach 45% savings on our oil, very easy to use..."
Mr. Travis Casather, Executive Chef:
Cinnamon Grand Hotel, Sri Lanka
"
"... we are very happy with VITO. Savings and increased quality of our fried dishes! We can highly recommend VITO..."

Mrs. Strydom, Fresh Food Manager:
The Lyttelton Superspar, South Africa
"
"...When we made the decision to put 3 oil fryers it only made sense to have VITO 50®. I does not only save us money on our oil purchase, it also keeps the oil clean. It is a very user friendly mechanism. It has improved the quality of our food..."

Quality Manager, Mr. König:
Kentucky Fried Chicken (KFC), Germany
"
"...The VITO® Oiltester doing a great job! We are very satisfied!..."

Mr. Simone La Gamba, Executive Chef:
Shangri-La, Shenyang, China
"
"...I am very happy with VITO. The quality of our fried dishes has dramatically improved. Our guests do recognize it. In addition we are saving 50% of our oil. This machine was paid back within a few months!..."
Franchisee, Mr. Kreienbühl:
Burger King Bern, Switzerland
"
"...since we are using VITO additionally to our integrated filter we save 30% of our oil. VITO even filters the fine particles out of the oil..."
Seen in over 150 countries
Used in over 40,000 kitchens
You can find VITO in all types of kitchen:
Quick service restaurants or fast food restaurants use VITO in their usually large fryers and open vats.
VITO is suitable for food production streets with automatic continous fryers, for example in bakeries.
To provide the highest quality of food, fine dining restaurants use every kind of VITO products in their kitchen.
To cover the diversity of casual dining restaurants is no big deal for VITO.
…and works in:
Our awards and memberships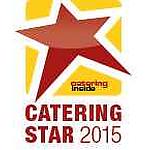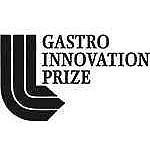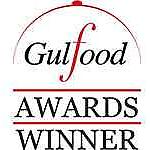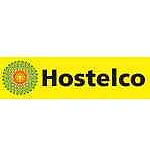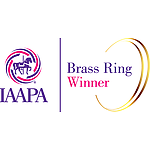 ihmrs Green Equpment 2010
SIAL Innovation Award Winner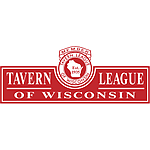 Tavern League of Wisconsin