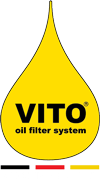 Sparið allt að 50%

af djúpsteikingar olíu
VITO olíu síun
- the world's most innovative frying oil filter and oil tester
Sparið allt að

50%

Þú munt ná meiri hagnaði með því að auka líftímann á olíunni.

Bestu

gæðin

Þú munt bjóða upp á fullkomlega djúpsteikta afurð þökk sé fínsíaðri olíu.

Minni

vinna

Þú munt spara tíma þar sem sjaldnar þarf að skipta um olíu og hreinsa pottinn.
Olíu síun á einfaldan máta
VITO olíusían sparar allt að 50% í innkaupum með daglegri síun á olíunni eða feitinni. Eftir aðeins 4:30 mínútur þá er olían hrein, þökk sé sjálfvirkri síun. VITO krefst ekki eftirlitis og stuðlar að öryggi starfsfólks þar sem ekki þarf að koma nálægt heitri olíunni.

Dominik, Head CHef:
foodrinks Gastro GmbH, Germany"
"...VITO gives us the possibility to fry in an always clean oil and improved our food's quality tremendously..."

Mr. Koen, Manager:
Wimpy Canal Walk, South Africa"
"...This system saves a lot of money on oil and therefor influence foodcost.It is easy, fast and efficient. We can recommend to everyone with too high oil consumption..."

Mr. Michael van Langenhove, Owner:
Brasserie Bridge, Belgium"
"...We are allover satisfied with our VITO 50. We use it every evening and our oil changes dropped by half...!"

Mr. Vinod Nair, Regional Fresh Food Manager:
Lulu Market, United Arab Emirates"
"...We are very happy having bought the VITO oil filter system. Our oil quality immensely improved and we are saving a lot of money..."

Mrs. Rieck, Restaurant Manager:
Elior Autobahn Ost GmbH, Germany"
"... It's a cost saving, definately userfriendly, costs no time and runs on its own..."

Mr. Zahner, CEO:
Zahner Fischhandel AG, Switzerland"
"...we use our X1 every day as we fry 1 tonne fish per week..."

Mr. Michel Muffat, Executive Chef:
Kuramathi - Island Resort, Maldives"
"...We implemented VITO in 3 main kitchens. I just order 3 more to fill up all Kuramathi Island kitchens. In the nearby future I will equip our 2 staffs canteens and 2 other resorts islands as well. We saved a lot on oil. VITO is a great filtering machine..."
Mr. Marouf, Manager:
Hard Rock Cafe Oslo, Norway"
"...we are more than satisfied with our VITO. We are planning on using VITO in all our stores until the end of the year. Since we got it our oil is much cleaner and we saved a lot of money. I only can suggest VITO to everybody. It is good in saving money and very good for the environment..."

Mr. Stüfler:
XXX-LUTZ Restaurant, Austria"
"...VITO is a great device,easy to use and very efficient..."

Judith Giger, store manager:
Coop Retail Bahnhof St. Gallen, Switzerland"
"...We use VITO in our automatic fryer and use at least 50% less frying oil now..."

Executive Sous Chef, Mr. Saad Mohamed:
Renaissance Cairo Mirage City Hotel, Egypt"
"...VITO is a good filter machine, we use it in 2 kitchens in the Hotel, we are happy with it..."

Mrs. Miller, T.G.I Fridays Mill Hill:
TGI Friday's Mill Hill, United Kingdom"
"...The quality of the product we send out has also shown improvement especially on fries as the oil quality is so much better..."

Food & Beverage Director, Mr. Martin Öijerstedt:
Copenhagen Marriott Hotel, Denmark"
"...VITO® is good, we consume less oil now and as well oil is more clean as without filtration..."

Mr. Frank Meissner, F&B Manager:
AIDA Cruises, Germany"
"... We are very happy with VITO®..."

Mrs Biljana Kasic, Executive Sous Chef:
Thompson Hotel Toronto, Canada"
"...We are very happy with VITO, oil life time extends when we filter it regularly..."

Chef, Mr. Michael Dasalla:
Marriott Hotel Jeddah, Saudi Arabia"
"...VITO helped us to reduce the frying oil consumption to the half and increases the product quality at the same time..."

Mr. Paul McKerrel, Owner:
Hard Rock Cafe Amsterdam, Netherlands"
"...We are very satisfied with the VITO 80. The oil stays clean for a much longer time. Yes, definitely a great investment!..."

Mr. Schweighardt, Resort Manager:
Universal Resorts-maafushivaru, Maldives"
"...We are very satisfied with our VITO! Easy handling, high quality fried food and cost savings, perfect!..."

Mister Ferken:
Block House BH 1129, Germany"
"...quite easy handling and not time consuming at all..."
Pascal Moser, Inhaber
Restaurant Gaden, Switzerland"
"...save up to 50% oil costs with VITO - that's not just a slogan, it's true..."
Í yfir 150 löndum
Notað í yfir 40.000 eldhúsum
You can find VITO in all types of kitchen:
Quick service restaurants or fast food restaurants use VITO in their usually large fryers and open vats.
VITO is suitable for food production streets with automatic continous fryers, for example in bakeries.
To provide the highest quality of food, fine dining restaurants use every kind of VITO products in their kitchen.
To cover the diversity of casual dining restaurants is no big deal for VITO.
…and works in:
Okkar verðlaun og aðildarfélög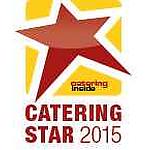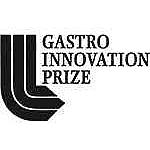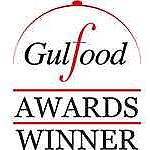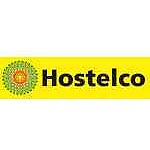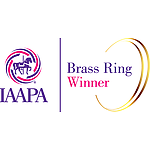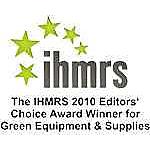 ihmrs Green Equpment 2010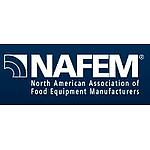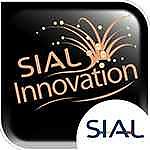 SIAL Innovation Award Winner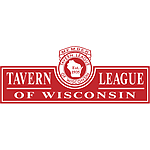 Tavern League of Wisconsin