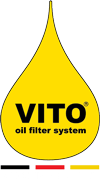 Sparið allt að 50%

af djúpsteikingar olíu
VITO olíu síun
- the world's most innovative frying oil filter and oil tester
Sparið allt að

50%

Þú munt ná meiri hagnaði með því að auka líftímann á olíunni.

Bestu

gæðin

Þú munt bjóða upp á fullkomlega djúpsteikta afurð þökk sé fínsíaðri olíu.

Minni

vinna

Þú munt spara tíma þar sem sjaldnar þarf að skipta um olíu og hreinsa pottinn.
Olíu síun á einfaldan máta
VITO olíusían sparar allt að 50% í innkaupum með daglegri síun á olíunni eða feitinni. Eftir aðeins 4:30 mínútur þá er olían hrein, þökk sé sjálfvirkri síun. VITO krefst ekki eftirlitis og stuðlar að öryggi starfsfólks þar sem ekki þarf að koma nálægt heitri olíunni.

Mr. Vinod Nair, Regional Fresh Food Manager:
Lulu Market, United Arab Emirates"
"...We are very happy having bought the VITO oil filter system. Our oil quality immensely improved and we are saving a lot of money..."

Chef, Mr. Michael Dasalla:
Marriott Hotel Jeddah, Saudi Arabia"
"...VITO helped us to reduce the frying oil consumption to the half and increases the product quality at the same time..."

Mr. Schweighardt, Resort Manager:
Outrigger, Maldives"
"...We are very satisfied with our VITO! Easy handling, high quality fried food and cost savings, perfect!..."

Assistant GM, Mr. Abhishek Singh:
Courtyard by Marriott Aberdeen Airport, United Kingdom"
"...Definitely we can see the difference in oil quality. The team likes it. Thank you for the lovely product..!"

Mr. Michael van Langenhove, Owner:
Brasserie Bridge, Belgium"
"...We are allover satisfied with our VITO 50. We use it every evening and our oil changes dropped by half...!"

Mrs Biljana Kasic, Executive Sous Chef:
Thompson Hotel Toronto, Canada"
"...We are very happy with VITO, oil life time extends when we filter it regularly..."

Mr. Frank Meissner, F&B Manager:
AIDA Cruises, Germany"
"... We are very happy with VITO®..."

Mr. James Mifsud, Executive Chef:
The Westin Dragonara Resort, Malta"
"...VITO is a good product, it extends the oil life time and improves product quality..."

Executive Director Mr. Kamal Agrawal
Haldiram Foods International Pvt. Ltd., India"
"We are very happy to use the VITO mobile system in our daily operation and therefore ensure a consistent quality of our fried products"

Mr. Hoffmann, Headchef:
Aramark GmbH c/o Airbus Operations GmbH, Germany"
"...We achieve a longer lifetime of our oil. Easy handling and a easier cleaning of our fryers. Savings also in staff costs...time savings..."

Mrs. Giovanna Eleutri Viola, Deli Manager:
Pick n' Pay Equestria Mall Family Store, South Africa"
"...Our store uses 2 of the VITO50 machines. Our oil consumption and therefore our oil costs was reduced remarkably. The machine is maintenance free and user friendly and adds great value to any business using oil..."

Mr. Sirote, Restaurant Manager:
INTERSPAR Restaurace v EUROPAKu, Czech Republic"
"...VITO works immaculate, we save at least one third oil..."

Mrs. Schmidt, Restaurant Manager:
Block House Am Kröpckei BH 113, Germany"
"...we are totally satisfied with our VITO, supereasy handling..."

Mr. James Rosser, Executive Chef:
WHITING & HAMMOND, United Kingdom"
"...We are using half the amount of oil and saving loads of money – we are delivering a consistent highly quality fried product to our customers – I highly recommended the VITO system to anyone..."

Mr. Russell Kent, F&B Manager:
Holiday Inn Darling Harbour, Australia"
"...With VITO our frying oil lasts longer, as well as our product quality improved.We are using VITO for 8 years now without any breakdowns..."

Operation Manager, Mr. Bassem Noureddine:
Goodies, Lebanon"
"...We are very happy with VITO..."

Mr. Nuno Maximiano, Owner:
GRUPO ADEGA DA MARINA MAIS, LDA., Portugal"
"...We are satisfied with all our VITOs, and I recommend it to other restaurants outlets as well..."

Executive Chef, Mr. Nathan Chilcott:
JW Marriott Hotel Bangkok, Thailand"
"...Me and my team are very satisfied with VITO® oil filter system. We improved our fried products quality with VITO® a lot!..."

General Manager, Mrs. Kirsty Clarke:
TGI Friday's Bluewater, United Kingdom"
"...VITO® machine is brilliant - It is saving us lots more oil and with the oiltester to indicate if the oil is spoilt or not, it is a real help. The teams do not need to guess..."

Executive Chef, Mr. Joseph D'Costa:
JW Marriott Hotel Kuwait, Kuwait"
"...We advise all chefs to use VITO®. It is a very good product, helps to have a good product quality with less cost..."
Í yfir 150 löndum
Notað í yfir 50.000 eldhúsum
You can find VITO in all types of kitchen:
Quick service restaurants or fast food restaurants use VITO in their usually large fryers and open vats.
VITO is suitable for food production streets with automatic continous fryers, for example in bakeries.
To provide the highest quality of food, fine dining restaurants use every kind of VITO products in their kitchen.
To cover the diversity of casual dining restaurants is no big deal for VITO.
…and works in:
Okkar verðlaun og aðildarfélög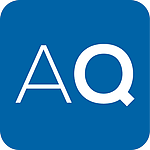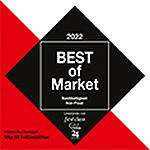 Best of Market Award 2022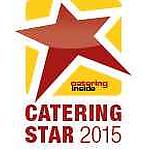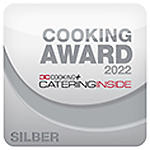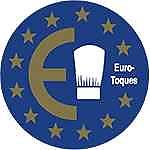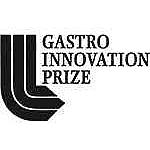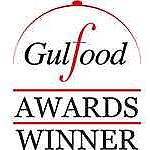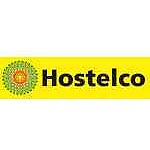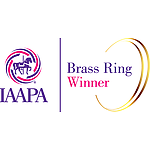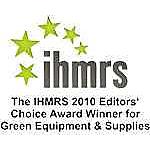 ihmrs Green Equpment 2010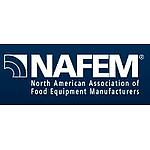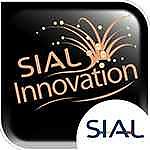 SIAL Innovation Award Winner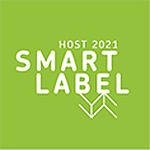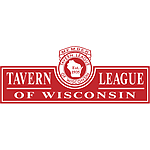 Tavern League of Wisconsin