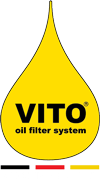 Sparið allt að 50%

af djúpsteikingar olíu
VITO olíu síun
- the world's most innovative frying oil filter and oil tester
Sparið allt að

50%

Þú munt ná meiri hagnaði með því að auka líftímann á olíunni.

Bestu

gæðin

Þú munt bjóða upp á fullkomlega djúpsteikta afurð þökk sé fínsíaðri olíu.

Minni

vinna

Þú munt spara tíma þar sem sjaldnar þarf að skipta um olíu og hreinsa pottinn.
Olíu síun á einfaldan máta
VITO olíusían sparar allt að 50% í innkaupum með daglegri síun á olíunni eða feitinni. Eftir aðeins 4:30 mínútur þá er olían hrein, þökk sé sjálfvirkri síun. VITO krefst ekki eftirlitis og stuðlar að öryggi starfsfólks þar sem ekki þarf að koma nálægt heitri olíunni.

Manager, Mr. Gregory Davis:
Dairy Queen, United States"
"...VITO helps us maintain a better quality and save oil at the same time..."

Chief Steward, Mr. Moin Merchant:
Beach Rotana Hotel & Towers, United Arab Emirates"
"...We are very happy with VITO,and the additional benefits for our product quality we get..."

Mr. Markus Rotard, Head Chef:
Sheraton Stockholm Hotel & Towers, Sweden"
"...I already knew the machine from my time in Sheraton Berlin...I am fully content with the machine, it gives me the full benefits!..."

Mr. Simone La Gamba, Executive Chef:
Shangri-La, Shenyang, China"
"...I am very happy with VITO. The quality of our fried dishes has dramatically improved. Our guests do recognize it. In addition we are saving 50% of our oil. This machine was paid back within a few months!..."

Mr. Sirote, Restaurant Manager:
INTERSPAR Restaurace v EUROPAKu, Czech Republic"
"...VITO works immaculate, we save at least one third oil..."

Mr. Freddy, Executive Chef:
Old Ground Hotel, Ireland"
"...we are very satisfied with VITO®. We can highly recommend it to everybody that wants higher quality of fried goods and wants to safe money. Great product!..."

General Manager, Mrs. Kirsty Clarke:
TGI Friday's Bluewater, United Kingdom"
"...VITO® machine is brilliant - It is saving us lots more oil and with the oiltester to indicate if the oil is spoilt or not, it is a real help. The teams do not need to guess..."

Mr. Crompton, Chef:
Gate Gourmet Hong Kong Limited, Hong Kong"
"...We are satisfied with VITO and the quality of our fried products improved..."

Executive Chef, Mr. Joseph D'Costa:
JW Marriott Hotel Kuwait, Kuwait"
"...We advise all chefs to use VITO®. It is a very good product, helps to have a good product quality with less cost..."

Mr. James Rosser, Executive Chef:
WHITING & HAMMOND, United Kingdom"
"...We are using half the amount of oil and saving loads of money – we are delivering a consistent highly quality fried product to our customers – I highly recommended the VITO system to anyone..."

Tony Smith, kitchen chef:
Barworks Hospitality Group, New Zealand"
"...We are using 17 VITOs in our different restaurants/ gastro bars and are absolutely satisfied with the machines and the savings we have on our frying oil. There are plans to equip even more of our restaurants/ gastro bars with this little oil filter system..."

T.G.I Leeds:
TGI Friday's Leeds Trinity, United Kingdom"
"...The quality of the product we send out has also shown improvement especially on fries as the oil quality is so much better..."

Mr. Russell Kent, F&B Manager:
Holiday Inn Darling Harbour, Australia"
"...With VITO our frying oil lasts longer, as well as our product quality improved.We are using VITO for 8 years now without any breakdowns..."

Operation Manager, Mr. Bassem Noureddine:
Goodies, Lebanon"
"...We are very happy with VITO..."

Mr. Paul McKerrel, Owner:
Hard Rock Cafe Amsterdam, Netherlands"
"...We are very satisfied with the VITO 80. The oil stays clean for a much longer time. Yes, definitely a great investment!..."

Adrian Knobel
Bäckerei Knobel Altendorf, Switzerland"
"...we are working since 2008 with VITO and we are really happy wit it..."

Mr. Joachim Kreisel, Executive Chef:
Sheraton Incheon Hotel, Korea, Republic of"
"...Our oil is cleaner after using VITO, and lasts for longer time, product quality has been improved as well..."

Mr. Jeff Keeler, Manager:
Boston Pizza - Halifax - Bayers Lake, Canada"
"...We purchased 1 VITO 80. The results were fantastic. We bought 7 more units for the rest of our locations..."

Quality Manager, Mr. König:
Kentucky Fried Chicken (KFC), Germany"
"...The VITO® Oiltester doing a great job! We are very satisfied!..."

Anthony James Daly, Kitchen Manager:
Hard Rock Cafe Manchester, United Kingdom"
"...We are very happy with the machine and the results..."
Í yfir 150 löndum
Notað í yfir 50.000 eldhúsum
You can find VITO in all types of kitchen:
Quick service restaurants or fast food restaurants use VITO in their usually large fryers and open vats.
VITO is suitable for food production streets with automatic continous fryers, for example in bakeries.
To provide the highest quality of food, fine dining restaurants use every kind of VITO products in their kitchen.
To cover the diversity of casual dining restaurants is no big deal for VITO.
…and works in:
Okkar verðlaun og aðildarfélög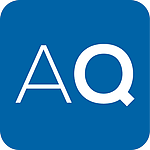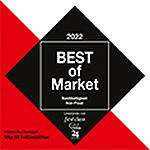 Best of Market Award 2022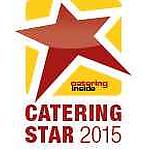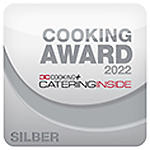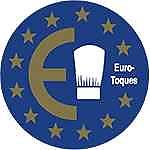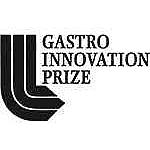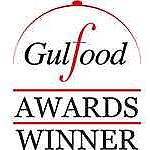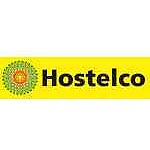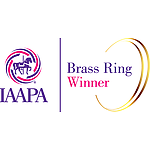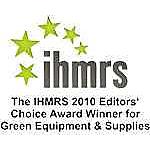 ihmrs Green Equpment 2010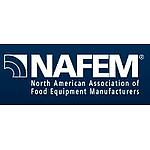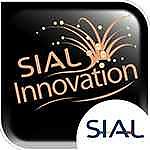 SIAL Innovation Award Winner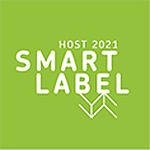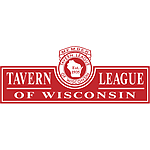 Tavern League of Wisconsin