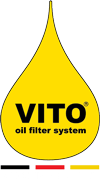 Sparið allt að 50%

af djúpsteikingar olíu
VITO olíu síun
- the world's most innovative frying oil filter and oil tester
Sparið allt að

50%

Þú munt ná meiri hagnaði með því að auka líftímann á olíunni.

Bestu

gæðin

Þú munt bjóða upp á fullkomlega djúpsteikta afurð þökk sé fínsíaðri olíu.

Minni

vinna

Þú munt spara tíma þar sem sjaldnar þarf að skipta um olíu og hreinsa pottinn.
Olíu síun á einfaldan máta
VITO olíusían sparar allt að 50% í innkaupum með daglegri síun á olíunni eða feitinni. Eftir aðeins 4:30 mínútur þá er olían hrein, þökk sé sjálfvirkri síun. VITO krefst ekki eftirlitis og stuðlar að öryggi starfsfólks þar sem ekki þarf að koma nálægt heitri olíunni.

Quality Manager, Mr. König:
Kentucky Fried Chicken (KFC), Germany"
"...The VITO® Oiltester doing a great job! We are very satisfied!..."

Executive Director Mr. Kamal Agrawal
Haldiram Foods International Pvt. Ltd., India"
"We are very happy to use the VITO mobile system in our daily operation and therefore ensure a consistent quality of our fried products"

Mr. James Mifsud, Executive Chef:
The Westin Dragonara Resort, Malta"
"...VITO is a good product, it extends the oil life time and improves product quality..."

Restaurant Manager, Mr. Scherr
XXXLUTZ KG Restaurant, Austria"
"...VITO is worth it, we save on fry oil and the quality of our fried goods is guaranteed, very recommendable..."

Mr. Travis Casather, Executive Chef:
Cinnamon Grand Hotel, Sri Lanka"
"... we are very happy with VITO. Savings and increased quality of our fried dishes! We can highly recommend VITO..."
Kitchen chef:
Grand Hyatt Berlin GmbH, Germany"
"...Really uncomplicated in handling, really environment-friendly, really good savings, absolutely recommendable..."

Mr. Koen, Manager:
Wimpy Canal Walk, South Africa"
"...This system saves a lot of money on oil and therefor influence foodcost.It is easy, fast and efficient. We can recommend to everyone with too high oil consumption..."

Mister Volz:
tobi's GmbH, Germany"
"...with VITO 50 we have achieved a lifetime extension on the oil up to 50%. Easy handling and we are very satisfied..."

Executive Chef, Mr. Uwe Micheel:
Radisson Blu Hotel, Dubai Deira Creek, United Arab Emirates"
"...I have already bought my third machine. I am really satisfied with VITO®. It is no witching and does what it should do..."

Mr. James Rosser, Executive Chef:
WHITING & HAMMOND, United Kingdom"
"...We are using half the amount of oil and saving loads of money – we are delivering a consistent highly quality fried product to our customers – I highly recommended the VITO system to anyone..."

Mr. Meier, Kitchen Chef:
Sheraton Hannover Pelikan Hotel, Germany"
"...VITO is quite a good machine. We save a lot of money and time!..."

Mr. K.A.C. Prasad, Executive Chef:
Iberotel Miramar Al Aqah Beach Resort, United Arab Emirates"
"...VITO oil filtering machine had given a piece of mind for chef's reducing the oil consumption by 25-30%..and the Oiltester makes sure you have clean oil for your valuable customers..."

Mrs. Strydom, Fresh Food Manager:
The Lyttelton Superspar, South Africa"
"...When we made the decision to put 3 oil fryers it only made sense to have VITO 50®. I does not only save us money on our oil purchase, it also keeps the oil clean. It is a very user friendly mechanism. It has improved the quality of our food..."

Mr. Fredrik, Chef of kitchen:
Stadspark, Belgium"
"...We're saving at least 20% of our oil costs with VITO®. The machine works very fast and delivers good results through clean oil and high quality fried goods..."

Mrs. Rieck, Restaurant Manager:
Elior Autobahn Ost GmbH, Germany"
"... It's a cost saving, definately userfriendly, costs no time and runs on its own..."

Mr. Joachim Kreisel, Executive Chef:
Sheraton Incheon Hotel, Korea, Republic of"
"...Our oil is cleaner after using VITO, and lasts for longer time, product quality has been improved as well..."

Mr. Wichmann, Manager:
Block House Frankfurt BH 122, Germany"
"...Positive effect for the lifetime..."

Mister Ferken:
Block House BH 1129, Germany"
"...quite easy handling and not time consuming at all..."

Executive Chef, Mr. Daniel Andreasson:
Radisson Blu Scandinavia Hotel Oslo, Norway"
"... We have been using VITO for a couple of months and have seen a very positive change in terms of oil quality and quantity. We are now using less than half the amount of oil we used to. VITO is also very user friendly, only one button..."

Mr. Andre Muenster, Chef:
The Westin Dubai Mina Seyahi Beach Resort & Marina, United Arab Emirates"
"...We are happy with VITO oil filter system, we are using it for 4 years and everything is good..."
Í yfir 150 löndum
Notað í yfir 40.000 eldhúsum
You can find VITO in all types of kitchen:
Quick service restaurants or fast food restaurants use VITO in their usually large fryers and open vats.
VITO is suitable for food production streets with automatic continous fryers, for example in bakeries.
To provide the highest quality of food, fine dining restaurants use every kind of VITO products in their kitchen.
To cover the diversity of casual dining restaurants is no big deal for VITO.
…and works in:
Okkar verðlaun og aðildarfélög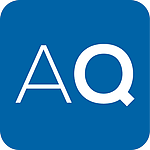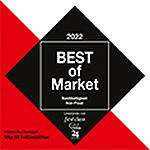 Best of Market Award 2022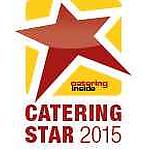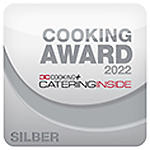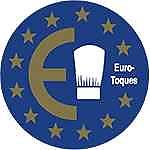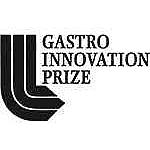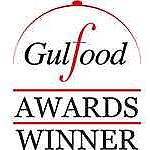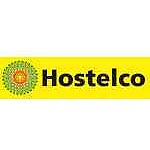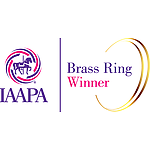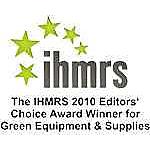 ihmrs Green Equpment 2010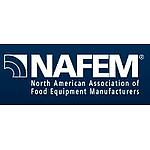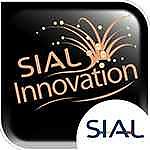 SIAL Innovation Award Winner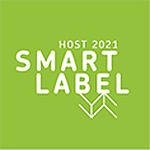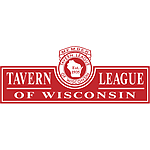 Tavern League of Wisconsin