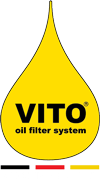 節省多達50%

的煎炸油
VITO過濾油系統
- 世界上最創新的煎炸機油過濾機和機油測試儀
節省

50%

通過顯著延長煎炸油的使用時間,您將獲得更好的利潤。

最佳

質量

得益於最佳的清潔油,您將為您提供完美的油炸產品

較少

工作量

由於減少了油的更換和炸鍋的清潔,您節省了大量時間
VITO機油濾清器系統僅需清潔煎炸油,起酥油或任何其他煎炸介質可節省高達50%的成本。 在4:30分鐘後,由於全自動油炸油過濾,您的油變乾淨了。 VITO無需監督,並且由於不與熱油炸介質接觸,因此可提供最高的工作安全性。

General Manager, Mrs. Kirsty Clarke:
TGI Friday's Bluewater, United Kingdom"
"...VITO® machine is brilliant - It is saving us lots more oil and with the oiltester to indicate if the oil is spoilt or not, it is a real help. The teams do not need to guess..."

Mr. Zahner, CEO:
Zahner Fischhandel AG, Switzerland"
"...we use our X1 every day as we fry 1 tonne fish per week..."

Mr. Hoffmann, Headchef:
Aramark GmbH c/o Airbus Operations GmbH, Germany"
"...We achieve a longer lifetime of our oil. Easy handling and a easier cleaning of our fryers. Savings also in staff costs...time savings..."

Executive Chef, Mr. Benjamin Joubrel:
Renaissance Moscow Monarch Centre Hotel, Russian Federation"
"...We are using VITO® everyday, we have a good product quality and less oil consumption..."

Mr. K.A.C. Prasad, Executive Chef:
Iberotel Miramar Al Aqah Beach Resort, United Arab Emirates"
"...VITO oil filtering machine had given a piece of mind for chef's reducing the oil consumption by 25-30%..and the Oiltester makes sure you have clean oil for your valuable customers..."

Mr. Judson, Chef de cuisine:
Boomerang's Steakhouse, Canada"
"...We have had our VITO for 2 months. Oil consumption has decreased over 50%. Product consistency has improved dramatically in quality and taste..."

Mr. Thayakaran, Executive Cheft at Panta Rhei:
Zurichsee Gastro, Switzerland"
"...With VITO® we have to change the oil less. Furthermore we are having less workload becaus we are saving time cleaning the fryer, what delights the whole team..."

Mr. Markus Rotard, Head Chef:
Sheraton Stockholm Hotel & Towers, Sweden"
"...I already knew the machine from my time in Sheraton Berlin...I am fully content with the machine, it gives me the full benefits!..."

Mr. Kalim Uddin, Asst. Manager:
Meridian Foods Ltd., Bangladesh"
"...we are very satisfied with our VITO®. It really lives its promises and we are very happy to offer best quality fried food to our customers and guests..."

Executive Chef, Mr. Uwe Micheel:
Radisson Blu Hotel, Dubai Deira Creek, United Arab Emirates"
"...I have already bought my third machine. I am really satisfied with VITO®. It is no witching and does what it should do..."

Mr. Koen, Manager:
Wimpy Canal Walk, South Africa"
"...This system saves a lot of money on oil and therefor influence foodcost.It is easy, fast and efficient. We can recommend to everyone with too high oil consumption..."

Mr. Russell Kent, F&B Manager:
Holiday Inn Darling Harbour, Australia"
"...With VITO our frying oil lasts longer, as well as our product quality improved.We are using VITO for 8 years now without any breakdowns..."

Mr. Budnik, Restaurant Manager:
NORDSEE / Master Marinier s.r.o., Czech Republic"
"...VITO is great, great, great!..."

Mr. Simone La Gamba, Executive Chef:
Shangri-La, Shenyang, China"
"...I am very happy with VITO. The quality of our fried dishes has dramatically improved. Our guests do recognize it. In addition we are saving 50% of our oil. This machine was paid back within a few months!..."

Mr. Dave Kraft, Owner:
Bobbejaanland BVBA, Belgium"
"...We are using our VITO now for many years and are satisfied. We benefit from less oil consumption and a higher product quality..."

Mr. Nuno Maximiano, Owner:
GRUPO ADEGA DA MARINA MAIS, LDA., Portugal"
"...We are satisfied with all our VITOs, and I recommend it to other restaurants outlets as well..."

Food & Beverage Director, Mr. Martin Öijerstedt:
Copenhagen Marriott Hotel, Denmark"
"...VITO® is good, we consume less oil now and as well oil is more clean as without filtration..."

Mr. Baskaran, F&B Manager:
Le Meridien Bangalore, India"
"...VITO is a great piece of equipment. We reach 45% savings on our oil, very easy to use..."

Mr. Fredrik, Chef of kitchen:
Stadspark, Belgium"
"...We're saving at least 20% of our oil costs with VITO®. The machine works very fast and delivers good results through clean oil and high quality fried goods..."

Owner, Mr. Paul Ivancich:
Dairy Queen #10011, United States"
"...With the VITO we double the life of our frying oil! Furthermore we really feel we're getting a consistently high quality product. My staff is also truly happy with the easy handling ..."
在____國家/地區中看到過
用於_____廚房
您可以在所有類型的廚房中找到VITO:
快速服務餐廳或速食店通常在大型油炸鍋和大桶中使用VITO。
VITO適用於帶有自動連續油炸鍋的食品製作,例如麵包店。
為了提供最高質量的食物,高級餐廳在廚房中使用各種VITO產品。
…並從事於: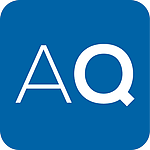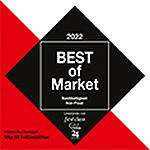 Best of Market Award 2022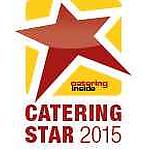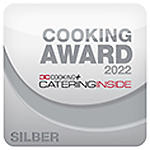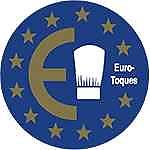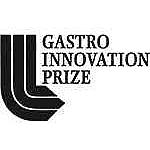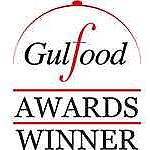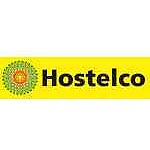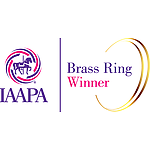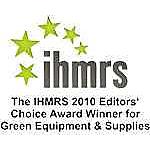 ihmrs Green Equpment 2010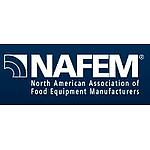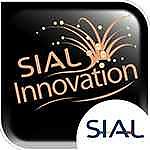 SIAL Innovation Award Winner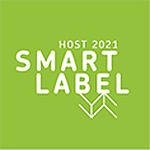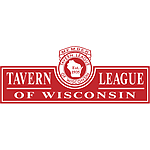 Tavern League of Wisconsin