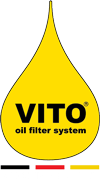 節省多達50%

的煎炸油
VITO過濾油系統
- 世界上最創新的煎炸機油過濾機和機油測試儀
節省

50%

通過顯著延長煎炸油的使用時間,您將獲得更好的利潤。

最佳

質量

得益於最佳的清潔油,您將為您提供完美的油炸產品

較少

工作量

由於減少了油的更換和炸鍋的清潔,您節省了大量時間
VITO機油濾清器系統僅需清潔煎炸油,起酥油或任何其他煎炸介質可節省高達50%的成本。 在4:30分鐘後,由於全自動油炸油過濾,您的油變乾淨了。 VITO無需監督,並且由於不與熱油炸介質接觸,因此可提供最高的工作安全性。

Mr. Schweighardt, Resort Manager:
Universal Resorts-maafushivaru, Maldives"
"...We are very satisfied with our VITO! Easy handling, high quality fried food and cost savings, perfect!..."

Mr. Michael van Langenhove, Owner:
Brasserie Bridge, Belgium"
"...We are allover satisfied with our VITO 50. We use it every evening and our oil changes dropped by half...!"

Mr. Kalim Uddin, Asst. Manager:
Meridian Foods Ltd., Bangladesh"
"...we are very satisfied with our VITO®. It really lives its promises and we are very happy to offer best quality fried food to our customers and guests..."

Mr. Paul McKerrel, Owner:
Hard Rock Cafe Amsterdam, Netherlands"
"...We are very satisfied with the VITO 80. The oil stays clean for a much longer time. Yes, definitely a great investment!..."

Resident Chef, Mr. Borszcs:
InterContinental, Saudi Arabia"
"...Using VITO®, my food is hygenic and I am saving a lot of money. Easy to use and a very good product..."
Kitchen chef:
Grand Hyatt Berlin GmbH, Germany"
"...Really uncomplicated in handling, really environment-friendly, really good savings, absolutely recommendable..."

Mr. Russell Kent, F&B Manager:
Holiday Inn Darling Harbour, Australia"
"...With VITO our frying oil lasts longer, as well as our product quality improved.We are using VITO for 8 years now without any breakdowns..."

Executive Sous Chef, Mr. Saad Mohamed:
Renaissance Cairo Mirage City Hotel, Egypt"
"...VITO is a good filter machine, we use it in 2 kitchens in the Hotel, we are happy with it..."

Restaurant Manager, Mr. Scherr
XXXLUTZ KG Restaurant, Austria"
"...VITO is worth it, we save on fry oil and the quality of our fried goods is guaranteed, very recommendable..."

General Manager, Mrs. Kirsty Clarke:
TGI Friday's Bluewater, United Kingdom"
"...VITO® machine is brilliant - It is saving us lots more oil and with the oiltester to indicate if the oil is spoilt or not, it is a real help. The teams do not need to guess..."

Mrs. Strydom, Fresh Food Manager:
The Lyttelton Superspar, South Africa"
"...When we made the decision to put 3 oil fryers it only made sense to have VITO 50®. I does not only save us money on our oil purchase, it also keeps the oil clean. It is a very user friendly mechanism. It has improved the quality of our food..."

Adrian Knobel
Bäckerei Knobel GmbH, Switzerland"
"...we are working since 2008 with VITO and we are really happy wit it..."

Executive Chef, Mr. Tarek Mohye:
Hilton Luxor Resort & Spa, Egypt"
"...VITO is very simple and safe to use. We save a lot of time and the entire team is happy..."

Mr. Jeff Keeler, Manager:
Boston Pizza, Canada"
"...We purchased 1 VITO 80. The results were fantastic. We bought 7 more units for the rest of our locations..."

Mr. Zahner, CEO:
Zahner Fischhandel AG, Switzerland"
"...we use our X1 every day as we fry 1 tonne fish per week..."

Mr. Vinod Nair, Regional Fresh Food Manager:
Lulu Market, United Arab Emirates"
"...We are very happy having bought the VITO oil filter system. Our oil quality immensely improved and we are saving a lot of money..."

Food & Beverage Director, Mr. Martin Öijerstedt:
Copenhagen Marriott Hotel, Denmark"
"...VITO® is good, we consume less oil now and as well oil is more clean as without filtration..."

Mr. Nuno Maximiano, Owner:
GRUPO ADEGA DA MARINA MAIS, LDA., Portugal"
"...We are satisfied with all our VITOs, and I recommend it to other restaurants outlets as well..."

Mr. Jarvoj, Headchef:
Ibis Brighton, United Kingdom"
"... We are happy with the VITO! Clean oil, less work and saving money!..."

Mr. Travis Casather, Executive Chef:
Cinnamon Grand Hotel, Sri Lanka"
"... we are very happy with VITO. Savings and increased quality of our fried dishes! We can highly recommend VITO..."
在____國家/地區中看到過
用於_____廚房
您可以在所有類型的廚房中找到VITO:
快速服務餐廳或速食店通常在大型油炸鍋和大桶中使用VITO。
VITO適用於帶有自動連續油炸鍋的食品製作,例如麵包店。
為了提供最高質量的食物,高級餐廳在廚房中使用各種VITO產品。
…並從事於: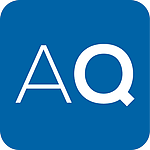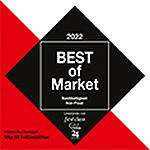 Best of Market Award 2022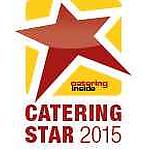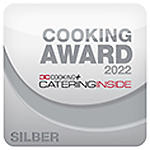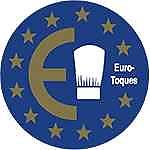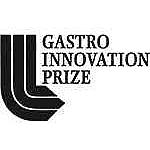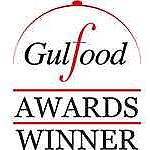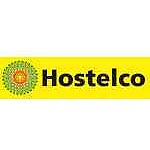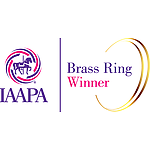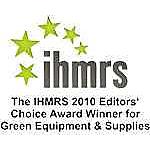 ihmrs Green Equpment 2010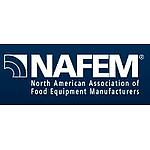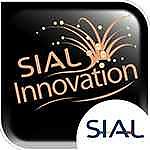 SIAL Innovation Award Winner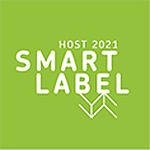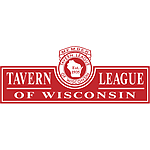 Tavern League of Wisconsin