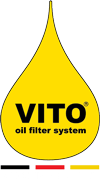 節省多達50%

的煎炸油
VITO過濾油系統
- 世界上最創新的煎炸機油過濾機和機油測試儀
節省

50%

通過顯著延長煎炸油的使用時間,您將獲得更好的利潤。

最佳

質量

得益於最佳的清潔油,您將為您提供完美的油炸產品

較少

工作量

由於減少了油的更換和炸鍋的清潔,您節省了大量時間
VITO機油濾清器系統僅需清潔煎炸油,起酥油或任何其他煎炸介質可節省高達50%的成本。 在4:30分鐘後,由於全自動油炸油過濾,您的油變乾淨了。 VITO無需監督,並且由於不與熱油炸介質接觸,因此可提供最高的工作安全性。

Manager, Mr. Gregory Davis:
Dairy Queen, United States"
"...VITO helps us maintain a better quality and save oil at the same time..."

Quality Manager, Mr. König:
Kentucky Fried Chicken (KFC), Germany"
"...The VITO® Oiltester doing a great job! We are very satisfied!..."
Mrs. Daniela Peters, Owner:
Snack-In, Belgium"
"...By using VITO we are saving oil and on this way cash money..."

Mr. Kalim Uddin, Asst. Manager:
Meridian Foods Ltd., Bangladesh"
"...we are very satisfied with our VITO®. It really lives its promises and we are very happy to offer best quality fried food to our customers and guests..."

Mr. K.A.C. Prasad, Executive Chef:
Iberotel Miramar Al Aqah Beach Resort, United Arab Emirates"
"...VITO oil filtering machine had given a piece of mind for chef's reducing the oil consumption by 25-30%..and the Oiltester makes sure you have clean oil for your valuable customers..."

Operation Manager, Mr. Bassem Noureddine:
Goodies, Lebanon"
"...We are very happy with VITO..."

Mister Volz:
tobi's GmbH, Germany"
"...with VITO 50 we have achieved a lifetime extension on the oil up to 50%. Easy handling and we are very satisfied..."
Kitchen chef:
Grand Hyatt Berlin GmbH, Germany"
"...Really uncomplicated in handling, really environment-friendly, really good savings, absolutely recommendable..."

Chief Steward, Mr. Sebastio Bias:
Dubai Marriott Harbour Hotel & Suites, United Arab Emirates"
"...VITO is a good machine, we are satisfied with the oil quality and product quality..."

Mr. Simone La Gamba, Executive Chef:
Shangri-La, Shenyang, China"
"...I am very happy with VITO. The quality of our fried dishes has dramatically improved. Our guests do recognize it. In addition we are saving 50% of our oil. This machine was paid back within a few months!..."

Mr. Wichmann, Manager:
Block House Frankfurt BH 122, Germany"
"...Positive effect for the lifetime..."

General Manager, Mr. Sergio Arciniega:
Chilis Centro Magno, Mexico"
"...VITO® helped us to extend the life time of our oil from 3-4 days to 7 days. Our oil is in the best conditions now and no risk for our valuable customers' health..."

Mr. Michel Muffat, Executive Chef:
Kuramathi - Island Resort, Maldives"
"...We implemented VITO in 3 main kitchens. I just order 3 more to fill up all Kuramathi Island kitchens. In the nearby future I will equip our 2 staffs canteens and 2 other resorts islands as well. We saved a lot on oil. VITO is a great filtering machine..."

Mr. Stüfler:
XXX-LUTZ Restaurant, Austria"
"...VITO is a great device,easy to use and very efficient..."

Executive Director Mr. Kamal Agrawal
Haldiram Foods International Pvt. Ltd., India"
"We are very happy to use the VITO mobile system in our daily operation and therefore ensure a consistent quality of our fried products"

Anthony James Daly, Kitchen Manager:
Hard Rock Cafe Manchester, United Kingdom"
"...We are very happy with the machine and the results..."

Tony Smith, kitchen chef:
Barworks Hospitality Group, New Zealand"
"...We are using 17 VITOs in our different restaurants/ gastro bars and are absolutely satisfied with the machines and the savings we have on our frying oil. There are plans to equip even more of our restaurants/ gastro bars with this little oil filter system..."

Chief Steward, Mr. Moin Merchant:
Beach Rotana Hotel & Towers, United Arab Emirates"
"...We are very happy with VITO,and the additional benefits for our product quality we get..."

Mr. Dave Kraft, Owner:
Bobbejaanland BVBA, Belgium"
"...We are using our VITO now for many years and are satisfied. We benefit from less oil consumption and a higher product quality..."

Mr. Budnik, Restaurant Manager:
NORDSEE / Master Marinier s.r.o., Czech Republic"
"...VITO is great, great, great!..."
在____國家/地區中看到過
用於_____廚房
您可以在所有類型的廚房中找到VITO:
快速服務餐廳或速食店通常在大型油炸鍋和大桶中使用VITO。
VITO適用於帶有自動連續油炸鍋的食品製作,例如麵包店。
為了提供最高質量的食物,高級餐廳在廚房中使用各種VITO產品。
…並從事於: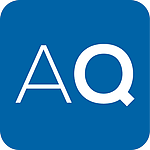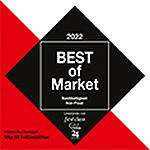 Best of Market Award 2022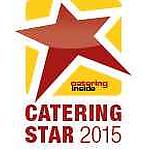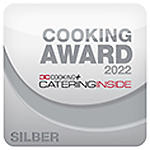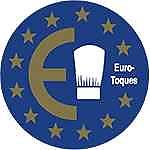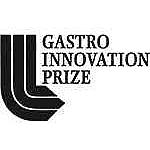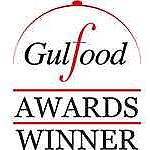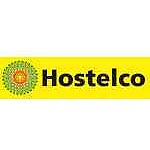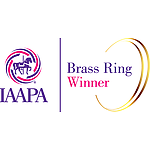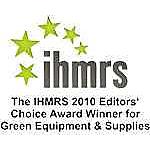 ihmrs Green Equpment 2010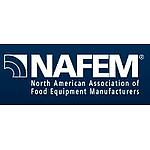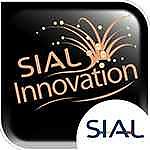 SIAL Innovation Award Winner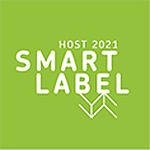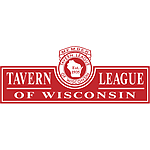 Tavern League of Wisconsin