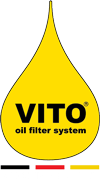 Save up to 50%

of your frying oil
VITO oil filter system
- the world's most innovative frying oil filter and oil tester
Save up to

50%

You will get much better profit by significantly increasing the lifetime of your frying oil.

Optimal

Quality

You will serve perfectly fried products thanks to optimal clean oil.

Less

workload

You save a lot of time due to less changes of oil and cleaning of your fryer.
VITO oil filter systems save up to 50% costs simply by cleaning the frying oil, shortening or any other frying medium. After 4:30 minutes your oil is clean, due to fully automatical frying oil filtration. VITO needs no supervision and offers the highest work safety due to no contact with the hot frying medium.

Mr. Vinod Nair, Regional Fresh Food Manager:
Lulu Market, United Arab Emirates"
"...We are very happy having bought the VITO oil filter system. Our oil quality immensely improved and we are saving a lot of money..."

Operation Manager, Mr. Bassem Noureddine:
Goodies, Lebanon"
"...We are very happy with VITO..."

Mr. Gareth Bowen, Executive Chef:
Shangri-La, London, United Kingdom"
"...Our VITO is working great! The quality of our frying oil has improved, we save money and it is very easy and safe to use..."

General Manager, Mrs. Kirsty Clarke:
TGI Friday's Bluewater, United Kingdom"
"...VITO® machine is brilliant - It is saving us lots more oil and with the oiltester to indicate if the oil is spoilt or not, it is a real help. The teams do not need to guess..."

Anthony James Daly, Kitchen Manager:
Hard Rock Cafe Manchester, United Kingdom"
"...We are very happy with the machine and the results..."

Mrs. Strydom, Fresh Food Manager:
The Lyttelton Superspar, South Africa"
"...When we made the decision to put 3 oil fryers it only made sense to have VITO 50®. I does not only save us money on our oil purchase, it also keeps the oil clean. It is a very user friendly mechanism. It has improved the quality of our food..."

Executive Director Mr. Kamal Agrawal
Haldiram Foods International Pvt. Ltd., India"
"We are very happy to use the VITO mobile system in our daily operation and therefore ensure a consistent quality of our fried products"

Miss Heine:
E Center Halle, Germany"
"...with VITO we achieve significant savings..."

Mr. Jeff Keeler, Manager:
Boston Pizza, Canada"
"...We purchased 1 VITO 80. The results were fantastic. We bought 7 more units for the rest of our locations..."

Mr. Jarvoj, Headchef:
Ibis Brighton, United Kingdom"
"... We are happy with the VITO! Clean oil, less work and saving money!..."

Manager, Mr. Gregory Davis:
Dairy Queen, United States"
"...VITO helps us maintain a better quality and save oil at the same time..."

Mister Volz:
tobi's GmbH, Germany"
"...with VITO 50 we have achieved a lifetime extension on the oil up to 50%. Easy handling and we are very satisfied..."

Mr. Koen, Manager:
Wimpy Canal Walk, South Africa"
"...This system saves a lot of money on oil and therefor influence foodcost.It is easy, fast and efficient. We can recommend to everyone with too high oil consumption..."

Mrs. Rieck, Restaurant Manager:
Elior Autobahn Ost GmbH, Germany"
"... It's a cost saving, definately userfriendly, costs no time and runs on its own..."
Mr. Marouf, Manager:
Hard Rock Cafe Oslo, Norway"
"...we are more than satisfied with our VITO. We are planning on using VITO in all our stores until the end of the year. Since we got it our oil is much cleaner and we saved a lot of money. I only can suggest VITO to everybody. It is good in saving money and very good for the environment..."

Mr. Freddy, Executive Chef:
Old Ground Hotel, Ireland"
"...we are very satisfied with VITO®. We can highly recommend it to everybody that wants higher quality of fried goods and wants to safe money. Great product!..."

Mister Wiechmann:
Sausalitos Göttingen, Germany"
..."VITO is safe in the handling and we profit from significant oil cost savings as well!"...

Mr. John van de Laak, executive chef:
Van der Valk Hotel 's Hertogenbosch-Vught, Netherlands"
"...We save oil with VITO but more important for us is the improved quality of our fried products..."

Mr. Fredrik, Chef of kitchen:
Stadspark, Belgium"
"...We're saving at least 20% of our oil costs with VITO®. The machine works very fast and delivers good results through clean oil and high quality fried goods..."

Mr. Thayakaran, Executive Cheft at Panta Rhei:
Zurichsee Gastro, Switzerland"
"...With VITO® we have to change the oil less. Furthermore we are having less workload becaus we are saving time cleaning the fryer, what delights the whole team..."
Seen in over 150 countries
Used in over 40.000 kitchens
You can find VITO in all types of kitchen:
Quick service restaurants or fast food restaurants use VITO in their usually large fryers and open vats.
VITO is suitable for food production streets with automatic continous fryers, for example in bakeries.
To provide the highest quality of food, fine dining restaurants use every kind of VITO products in their kitchen.
To cover the diversity of casual dining restaurants is no big deal for VITO.
…and works in:
Our awards and memberships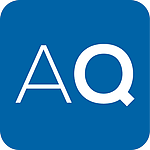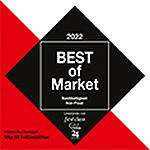 Best of Market Award 2022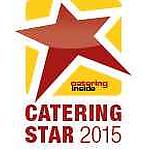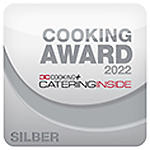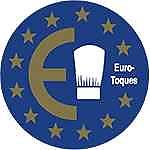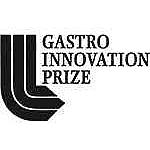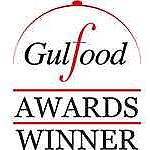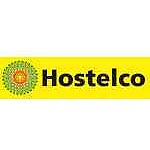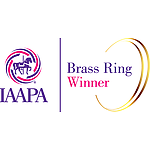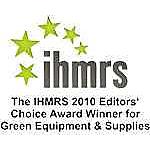 ihmrs Green Equpment 2010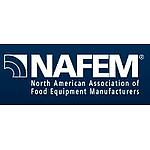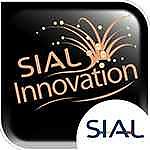 SIAL Innovation Award Winner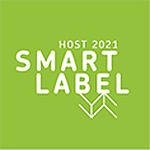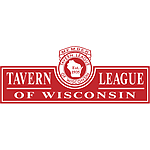 Tavern League of Wisconsin