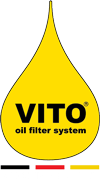 Poupe até 50%

do seu óleo de fritar
Sistema de filtragem de óleo VITO
- o mais inovador filtro de óleo de fritar e teste de óleo do mundo
poupe até

50%

Você obterá um lucro muito maior, aumentando significativamente a vida útil do seu óleo de fritar.

Óptima

Qualidade

Você servirá produtos perfeitamente fritos graças ao óleo limpo .

Menos

carga de trabalho

Você economiza muito tempo devido a menos trocas de óleo e limpeza da sua fritadeira.
Filtragem de óleo facilitada
Os sistemas de filtro de óleo VITO economizam até 50% dos custos simplesmente limpando o óleo de fritar. Após 4:30 minutos, o seu óleo estará limpo devido à filtragem totalmente automática do óleo de fritar. O VITO não precisa de supervisão e oferece a mais alta segurança no trabalho devido ao não contacto com o meio de fritar.

Mr. Nuno Maximiano, Owner:
GRUPO ADEGA DA MARINA MAIS, LDA., Portugal"
"...We are satisfied with all our VITOs, and I recommend it to other restaurants outlets as well..."

Burger King Deutschland GmbH: District Manager, Mr. Rodrigue Zevounou:
Burger King #13651, Germany"
"...We save 40% on our oil cost!"

Mr. Joachim Kreisel, Executive Chef:
Sheraton Incheon Hotel, Korea, Republic of"
"...Our oil is cleaner after using VITO, and lasts for longer time, product quality has been improved as well..."

Mr. Judson, Chef de cuisine:
Boomerang's Steakhouse, Canada"
"...We have had our VITO for 2 months. Oil consumption has decreased over 50%. Product consistency has improved dramatically in quality and taste..."

Executive Director Mr. Kamal Agrawal
Haldiram Foods International Pvt. Ltd., India"
"We are very happy to use the VITO mobile system in our daily operation and therefore ensure a consistent quality of our fried products"

Mr. Dave Kraft, Owner:
Bobbejaanland BVBA, Belgium"
"...We are using our VITO now for many years and are satisfied. We benefit from less oil consumption and a higher product quality..."

Judith Giger, store manager:
Coop Retail Bahnhof St. Gallen, Switzerland"
"...We use VITO in our automatic fryer and use at least 50% less frying oil now..."

Chief Steward, Mr. Sebastio Bias:
Dubai Marriott Harbour Hotel & Suites, United Arab Emirates"
"...VITO is a good machine, we are satisfied with the oil quality and product quality..."

Mr. Jeff Keeler, Manager:
Boston Pizza, Canada"
"...We purchased 1 VITO 80. The results were fantastic. We bought 7 more units for the rest of our locations..."

Mr. Paul McKerrel, Owner:
Hard Rock Cafe Amsterdam, Netherlands"
"...We are very satisfied with the VITO 80. The oil stays clean for a much longer time. Yes, definitely a great investment!..."

Resident Chef, Mr. Borszcs:
InterContinental, Saudi Arabia"
"...Using VITO®, my food is hygenic and I am saving a lot of money. Easy to use and a very good product..."
Executive Chef, Mr. Ademir Husakic:
Hilton Wien, Austria"
"...We are using our VITO 50 daily - we save a lot of frying oil and improve significantly the quality of it for our customers..."

Chief Steward, Mr. Moin Merchant:
Beach Rotana Hotel & Towers, United Arab Emirates"
"...We are very happy with VITO,and the additional benefits for our product quality we get..."

Mr. Jarvoj, Headchef:
Ibis Brighton, United Kingdom"
"... We are happy with the VITO! Clean oil, less work and saving money!..."

Operations Manager, Mr. Hanke & Chef, Mr. Gugle:
Aramark GmbH i.Hs Groz-Beckert KG, Germany"
"...VITO® makes the work much easier and grants a higher safety standard. The lifetime of our oil has doubled and in combination with the oiltester it is ideal for the HACCP documentation..."

Mrs Biljana Kasic, Executive Sous Chef:
Thompson Hotel Toronto, Canada"
"...We are very happy with VITO, oil life time extends when we filter it regularly..."

Executive Chef, Mr. Benjamin Joubrel:
Renaissance Moscow Monarch Centre Hotel, Russian Federation"
"...We are using VITO® everyday, we have a good product quality and less oil consumption..."

Mr. Russell Kent, F&B Manager:
Holiday Inn Darling Harbour, Australia"
"...With VITO our frying oil lasts longer, as well as our product quality improved.We are using VITO for 8 years now without any breakdowns..."
Kitchen chef:
Grand Hyatt Berlin GmbH, Germany"
"...Really uncomplicated in handling, really environment-friendly, really good savings, absolutely recommendable..."

Mr. Crompton, Chef:
Gate Gourmet Hong Kong Limited, Hong Kong"
"...We are satisfied with VITO and the quality of our fried products improved..."
Visto em mais de 150 países
Usado em mais de 40.000 cozinhas
Vai conseguir encontrar a VITO em todos os tipos de cozinha:
Restaurantes de serviço rápido ou restaurantes de fast food usam VITO em suas fritadeiras geralmente grandes e cubas abertas.
A VITO é adequada para produção de alimentos com fritadeiras automáticas contínuas, por exemplo, em padarias.
Para fornecer comida de mais alta qualidade, restaurantes requintados usam os produtos VITO nas suas cozinhas
Cobrir a diversidade de restaurantes casuais não é grande coisa para a VITO.
.... en trabalha em:
Fritadeiras de cuba aberta
Fritadeiras com fundo direito
Os nossos prémios e parceiros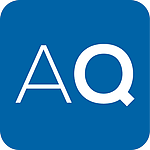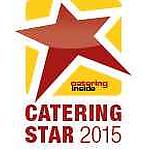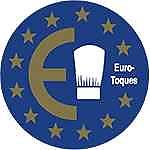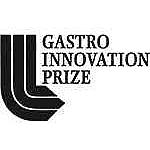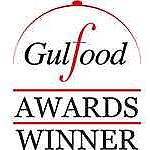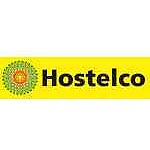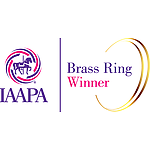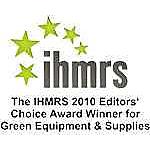 ihmrs Green Equpment 2010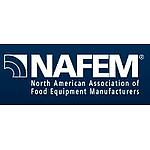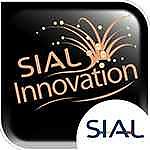 SIAL Innovation Award Winner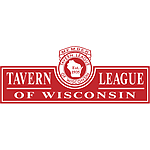 Tavern League of Wisconsin