Poupe até 50%

do seu óleo de fritar
Sistema de filtragem de óleo VITO
- o mais inovador filtro de óleo de fritar e teste de óleo do mundo
poupe até

50%

Você obterá um lucro muito maior, aumentando significativamente a vida útil do seu óleo de fritar.

Óptima

Qualidade

Você servirá produtos perfeitamente fritos graças ao óleo limpo .

Menos

carga de trabalho

Você economiza muito tempo devido a menos trocas de óleo e limpeza da sua fritadeira.
Filtragem de óleo facilitada
Os sistemas de filtro de óleo VITO economizam até 50% dos custos simplesmente limpando o óleo de fritar. Após 4:30 minutos, o seu óleo estará limpo devido à filtragem totalmente automática do óleo de fritar. O VITO não precisa de supervisão e oferece a mais alta segurança no trabalho devido ao não contacto com o meio de fritar.
Mr. Nuno Maximiano, Owner:
GRUPO ADEGA DA MARINA MAIS, LDA., Portugal
"
"...We are satisfied with all our VITOs, and I recommend it to other restaurants outlets as well..."

Mr. Simone La Gamba, Executive Chef:
Shangri-La, Shenyang, China
"
"...I am very happy with VITO. The quality of our fried dishes has dramatically improved. Our guests do recognize it. In addition we are saving 50% of our oil. This machine was paid back within a few months!..."

Tony Smith, kitchen chef:
Barworks Hospitality Group, New Zealand
"
"...We are using 17 VITOs in our different restaurants/ gastro bars and are absolutely satisfied with the machines and the savings we have on our frying oil. There are plans to equip even more of our restaurants/ gastro bars with this little oil filter system..."

Mister Wiechmann:
Sausalitos Göttingen, Germany
"
..."VITO is safe in the handling and we profit from significant oil cost savings as well!"...
Mr. Kalim Uddin, Asst. Manager:
Meridian Foods Ltd., Bangladesh
"
"...we are very satisfied with our VITO®. It really lives its promises and we are very happy to offer best quality fried food to our customers and guests..."
Manager, Mr. Gregory Davis:
Dairy Queen, United States
"
"...VITO helps us maintain a better quality and save oil at the same time..."

Resident Chef, Mr. Borszcs:
InterContinental, Saudi Arabia
"
"...Using VITO®, my food is hygenic and I am saving a lot of money. Easy to use and a very good product..."
Mr. Travis Casather, Executive Chef:
Cinnamon Grand Hotel, Sri Lanka
"
"... we are very happy with VITO. Savings and increased quality of our fried dishes! We can highly recommend VITO..."
Mr. Debrup Mitra, Executive Chef:
JW Marriott Hotel Dubai, United Arab Emirates
"
"...VITO® is helpful to reduce the oil cost by increasing the oil life time and improving the products quality..."

Mr. Zahner, CEO:
Zahner Fischhandel AG, Switzerland
"
"...we use our X1 every day as we fry 1 tonne fish per week..."
Hard Rock Cafe Manchester, United Kingdom
"
"...We are very happy with the machine and the results..."
General Manager, Mrs. Kirsty Clarke:
TGI Friday's Bluewater, United Kingdom
"
"...VITO® machine is brilliant - It is saving us lots more oil and with the oiltester to indicate if the oil is spoilt or not, it is a real help. The teams do not need to guess..."
Mr. James Rosser, Executive Chef:
WHITING & HAMMOND, United Kingdom
"
"...We are using half the amount of oil and saving loads of money – we are delivering a consistent highly quality fried product to our customers – I highly recommended the VITO system to anyone..."

Executive Sous Chef, Mr. Rock Francia:
Le Meridien Mina Seyahi, United Arab Emirates
"
"... VITO is a good filter system to maintain the quality of cooking oil, and save costs..."
Mr. Michel Muffat, Executive Chef:
Kuramathi - Island Resort, Maldives
"
"...We implemented VITO in 3 main kitchens. I just order 3 more to fill up all Kuramathi Island kitchens. In the nearby future I will equip our 2 staffs canteens and 2 other resorts islands as well. We saved a lot on oil. VITO is a great filtering machine..."

Owner, Mr. Paul Ivancich:
Dairy Queen, United States
"
"...With the VITO we double the life of our frying oil! Furthermore we really feel we're getting a consistently high quality product. My staff is also truly happy with the easy handling ..."

Mr. Dave Kraft, Owner:
Bobbejaanland BVBA, Belgium
"
"...We are using our VITO now for many years and are satisfied. We benefit from less oil consumption and a higher product quality..."

Assistant GM, Mr. Abhishek Singh:
Courtyard by Marriott Aberdeen Airport, United Kingdom
"
"...Definitely we can see the difference in oil quality. The team likes it. Thank you for the lovely product..!"

Mr. Budnik, Restaurant Manager:
NORDSEE / Master Marinier s.r.o., Czech Republic
"
"...VITO is great, great, great!..."
Kitchen chef:
Grand Hyatt Berlin GmbH, Germany
"
"...Really uncomplicated in handling, really environment-friendly, really good savings, absolutely recommendable..."
Visto em mais de 150 países
Usado em mais de 40.000 cozinhas
Vai conseguir encontrar a VITO em todos os tipos de cozinha:
Restaurantes de serviço rápido ou restaurantes de fast food usam VITO em suas fritadeiras geralmente grandes e cubas abertas.
A VITO é adequada para produção de alimentos com fritadeiras automáticas contínuas, por exemplo, em padarias.
Para fornecer comida de mais alta qualidade, restaurantes requintados usam os produtos VITO nas suas cozinhas
Cobrir a diversidade de restaurantes casuais não é grande coisa para a VITO.
.... en trabalha em:
Fritadeiras de cuba aberta
Fritadeiras com fundo direito
Os nossos prémios e parceiros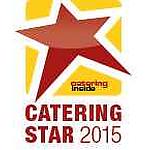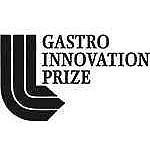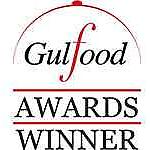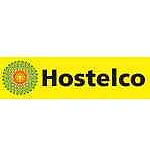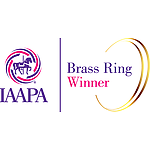 ihmrs Green Equpment 2010
SIAL Innovation Award Winner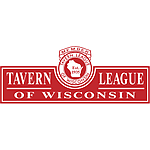 Tavern League of Wisconsin