Poupe até 50%

do seu óleo de fritar
Sistema de filtragem de óleo VITO
- o mais inovador filtro de óleo de fritar e teste de óleo do mundo
poupe até

50%

Você obterá um lucro muito maior, aumentando significativamente a vida útil do seu óleo de fritar.

Óptima

Qualidade

Você servirá produtos perfeitamente fritos graças ao óleo limpo .

Menos

carga de trabalho

Você economiza muito tempo devido a menos trocas de óleo e limpeza da sua fritadeira.
Filtragem de óleo facilitada
Os sistemas de filtro de óleo VITO economizam até 50% dos custos simplesmente limpando o óleo de fritar. Após 4:30 minutos, o seu óleo estará limpo devido à filtragem totalmente automática do óleo de fritar. O VITO não precisa de supervisão e oferece a mais alta segurança no trabalho devido ao não contacto com o meio de fritar.
Mr. Nuno Maximiano, Owner:
GRUPO ADEGA DA MARINA MAIS, LDA., Portugal
"
"...We are satisfied with all our VITOs, and I recommend it to other restaurants outlets as well..."

Mrs. Rita Piekaar, chef:
Steers Fishaways Wierdapark, South Africa
"
"...We are very satisfied. We extend our oil change to 10 days and reduce our oil consumption from 24 drums to 16 drums per month. We highly recommend this machine to all Fish away stores..."
Operations Manager, Mr. Hanke & Chef, Mr. Gugle:
Aramark GmbH i.Hs Groz-Beckert KG, Germany
"
"...VITO® makes the work much easier and grants a higher safety standard. The lifetime of our oil has doubled and in combination with the oiltester it is ideal for the HACCP documentation..."
Mr. Michael van Langenhove, Owner:
Brasserie Bridge, Belgium
"
"...We are allover satisfied with our VITO 50. We use it every evening and our oil changes dropped by half...!"
Executive Chef, Mr. Ahmed Khalil Radwan:
CONCORDE EL SALAM HOTEL SHARM EL SHEIKH, Egypt
"
"...VITO is a nice product that improves the quality of fried products and reduces the cooking oil consumption..."

Mr. Judson, Chef de cuisine:
Boomerang's Steakhouse, Canada
"
"...We have had our VITO for 2 months. Oil consumption has decreased over 50%. Product consistency has improved dramatically in quality and taste..."

Mr. Vinod Nair, Regional Fresh Food Manager:
Lulu Market, United Arab Emirates
"
"...We are very happy having bought the VITO oil filter system. Our oil quality immensely improved and we are saving a lot of money..."

Mr. Schweighardt, Resort Manager:
Universal Resorts-maafushivaru, Maldives
"
"...We are very satisfied with our VITO! Easy handling, high quality fried food and cost savings, perfect!..."

Mr. Stüfler:
XXX-LUTZ Restaurant, Austria
"
"...VITO is a great device,easy to use and very efficient..."

Dominik, Head CHef:
foodrinks Gastro GmbH, Germany
"
"...VITO gives us the possibility to fry in an always clean oil and improved our food's quality tremendously..."

Executive Chef, Mr. Tarek Mohye:
Hilton Luxor Resort & Spa, Egypt
"
"...VITO is very simple and safe to use. We save a lot of time and the entire team is happy..."
Mrs. Daniela Peters, Owner:
Snack-In, Belgium
"
"...By using VITO we are saving oil and on this way cash money..."
Mr. Travis Casather, Executive Chef:
Cinnamon Grand Hotel, Sri Lanka
"
"... we are very happy with VITO. Savings and increased quality of our fried dishes! We can highly recommend VITO..."
F&B Manager, Mr. Andreas Meier:
Radisson Blu Hotel, Zurich Airport, Switzerland
"
Thanks to VITO, we were able to reduce our costs by 20%, not only in purchasing, but also in disposal. VITO also improves the quality of fried food because the burned particles not adhere at fries, fish biscuits or courgette flowers.."
Mr. James Rosser, Executive Chef:
WHITING & HAMMOND, United Kingdom
"
"...We are using half the amount of oil and saving loads of money – we are delivering a consistent highly quality fried product to our customers – I highly recommended the VITO system to anyone..."

Owner, Mr. Paul Ivancich:
Dairy Queen #10011, United States
"
"...With the VITO we double the life of our frying oil! Furthermore we really feel we're getting a consistently high quality product. My staff is also truly happy with the easy handling ..."

General Manager, Mr. Sergio Arciniega:
Chilis Centro Magno, Mexico
"
"...VITO® helped us to extend the life time of our oil from 3-4 days to 7 days. Our oil is in the best conditions now and no risk for our valuable customers' health..."

Mr. Paul McKerrel, Owner:
Hard Rock Cafe Amsterdam, Netherlands
"
"...We are very satisfied with the VITO 80. The oil stays clean for a much longer time. Yes, definitely a great investment!..."

Executive Sous Chef, Mr. Saad Mohamed:
Renaissance Cairo Mirage City Hotel, Egypt
"
"...VITO is a good filter machine, we use it in 2 kitchens in the Hotel, we are happy with it..."
Mr. Meier, Kitchen Chef:
Sheraton Hannover Pelikan Hotel, Germany
"
"...VITO is quite a good machine. We save a lot of money and time!..."
Visto em mais de 150 países
Usado em mais de 40.000 cozinhas
Vai conseguir encontrar a VITO em todos os tipos de cozinha:
Restaurantes de serviço rápido ou restaurantes de fast food usam VITO em suas fritadeiras geralmente grandes e cubas abertas.
A VITO é adequada para produção de alimentos com fritadeiras automáticas contínuas, por exemplo, em padarias.
Para fornecer comida de mais alta qualidade, restaurantes requintados usam os produtos VITO nas suas cozinhas
Cobrir a diversidade de restaurantes casuais não é grande coisa para a VITO.
.... en trabalha em:
Fritadeiras de cuba aberta
Fritadeiras com fundo direito
Os nossos prémios e parceiros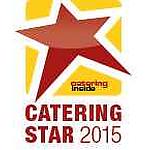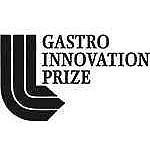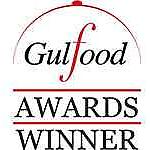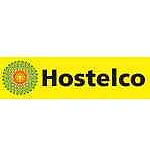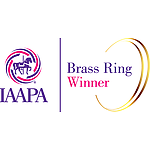 ihmrs Green Equpment 2010
SIAL Innovation Award Winner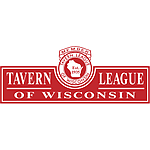 Tavern League of Wisconsin