Poupe até 50%

do seu óleo de fritar
Sistema de filtragem de óleo VITO
- o mais inovador filtro de óleo de fritar e teste de óleo do mundo
poupe até

50%

Você obterá um lucro muito maior, aumentando significativamente a vida útil do seu óleo de fritar.

Óptima

Qualidade

Você servirá produtos perfeitamente fritos graças ao óleo limpo .

Menos

carga de trabalho

Você economiza muito tempo devido a menos trocas de óleo e limpeza da sua fritadeira.
Filtragem de óleo facilitada
Os sistemas de filtro de óleo VITO economizam até 50% dos custos simplesmente limpando o óleo de fritar. Após 4:30 minutos, o seu óleo estará limpo devido à filtragem totalmente automática do óleo de fritar. O VITO não precisa de supervisão e oferece a mais alta segurança no trabalho devido ao não contacto com o meio de fritar.
Mr. Nuno Maximiano, Owner:
GRUPO ADEGA DA MARINA MAIS, LDA., Portugal
"
"...We are satisfied with all our VITOs, and I recommend it to other restaurants outlets as well..."
Mr. Debrup Mitra, Executive Chef:
JW Marriott Hotel Dubai, United Arab Emirates
"
"...VITO® is helpful to reduce the oil cost by increasing the oil life time and improving the products quality..."

Mr. Budnik, Restaurant Manager:
NORDSEE / Master Marinier s.r.o., Czech Republic
"
"...VITO is great, great, great!..."

Mrs. Strydom, Fresh Food Manager:
The Lyttelton Superspar, South Africa
"
"...When we made the decision to put 3 oil fryers it only made sense to have VITO 50®. I does not only save us money on our oil purchase, it also keeps the oil clean. It is a very user friendly mechanism. It has improved the quality of our food..."

Mrs. Rieck, Restaurant Manager:
Elior Autobahn Ost GmbH, Germany
"
"... It's a cost saving, definately userfriendly, costs no time and runs on its own..."

Mrs. Margret O´Donnel, headchef:
Yeats Tavern Restaurant, Ireland
"
"...We are very happy with VITO®. We are using it now already for a couple of weeks. It is very easy to handle and a great investment. Don´t want to miss it anymore..."

Mr. Marouf, Manager:
Hard Rock Cafe Oslo, Norway
"
"...we are more than satisfied with our VITO. We are planning on using VITO in all our stores until the end of the year. Since we got it our oil is much cleaner and we saved a lot of money. I only can suggest VITO to everybody. It is good in saving money and very good for the environment..."
Mr. Michel Muffat, Executive Chef:
Kuramathi - Island Resort, Maldives
"
"...We implemented VITO in 3 main kitchens. I just order 3 more to fill up all Kuramathi Island kitchens. In the nearby future I will equip our 2 staffs canteens and 2 other resorts islands as well. We saved a lot on oil. VITO is a great filtering machine..."
Executive Sous Chef, Mr. Hamada Kamal:
Renaissance Sharm Elsheikh Golden View Beach Resort, Egypt
"
"...Frying oil lasts longer time with using VITO oil filter system and product quality is better, we are happy with it..."

Mr. Jarvoj, Headchef:
Ibis Brighton, United Kingdom
"
"... We are happy with the VITO! Clean oil, less work and saving money!..."

Mr. Koen, Manager:
Wimpy Canal Walk, South Africa
"
"...This system saves a lot of money on oil and therefor influence foodcost.It is easy, fast and efficient. We can recommend to everyone with too high oil consumption..."

Mr. Markus Rotard, Head Chef:
Sheraton Stockholm Hotel & Towers, Sweden
"
"...I already knew the machine from my time in Sheraton Berlin...I am fully content with the machine, it gives me the full benefits!..."
Mr. Michael van Langenhove, Owner:
Brasserie Bridge, Belgium
"
"...We are allover satisfied with our VITO 50. We use it every evening and our oil changes dropped by half...!"

Mr. Vinod Nair, Regional Fresh Food Manager:
Lulu Market, United Arab Emirates
"
"...We are very happy having bought the VITO oil filter system. Our oil quality immensely improved and we are saving a lot of money..."

Executive Sous Chef, Mr. Rock Francia:
Le Meridien Mina Seyahi, United Arab Emirates
"
"... VITO is a good filter system to maintain the quality of cooking oil, and save costs..."
Mr. Freddy, Executive Chef:
Old Ground Hotel, Ireland
"
"...we are very satisfied with VITO®. We can highly recommend it to everybody that wants higher quality of fried goods and wants to safe money. Great product!..."
Executive Chef, Mr. Ahmed Khalil Radwan:
CONCORDE EL SALAM HOTEL SHARM EL SHEIKH, Egypt
"
"...VITO is a nice product that improves the quality of fried products and reduces the cooking oil consumption..."
Daniel Epprecht, Manager Gastronomy:
Genossenschaft Migros Zürich, Switzerland
"
"...I am fascinated by VITO..."

Quality Manager, Mr. König:
Kentucky Fried Chicken (KFC), Germany
"
"...The VITO® Oiltester doing a great job! We are very satisfied!..."

Mister Volz:
tobi's GmbH, Germany
"
"...with VITO 50 we have achieved a lifetime extension on the oil up to 50%. Easy handling and we are very satisfied..."
Visto em mais de 150 países
Usado em mais de 40.000 cozinhas
Vai conseguir encontrar a VITO em todos os tipos de cozinha:
Restaurantes de serviço rápido ou restaurantes de fast food usam VITO em suas fritadeiras geralmente grandes e cubas abertas.
A VITO é adequada para produção de alimentos com fritadeiras automáticas contínuas, por exemplo, em padarias.
Para fornecer comida de mais alta qualidade, restaurantes requintados usam os produtos VITO nas suas cozinhas
Cobrir a diversidade de restaurantes casuais não é grande coisa para a VITO.
.... en trabalha em:
Fritadeiras de cuba aberta
Fritadeiras com fundo direito
Os nossos prémios e parceiros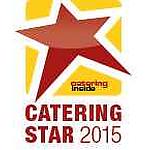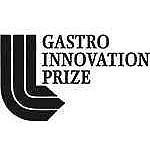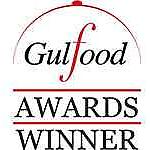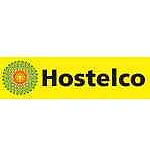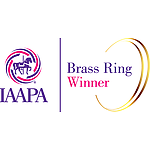 ihmrs Green Equpment 2010
SIAL Innovation Award Winner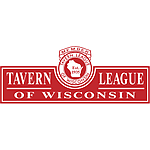 Tavern League of Wisconsin