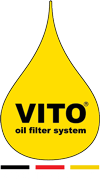 Save up to 50%

of your frying oil
VITO oil filter system
- the world's most innovative frying oil filter and oil tester
Save up to

50%

You will get much better profit by significantly increasing the lifetime of your frying oil.

Optimal

Quality

You will serve perfectly fried products thanks to optimal clean oil.

Less

workload

You save a lot of time due to less changes of oil and cleaning of your fryer.
VITO oil filter systems save up to 50% costs simply by cleaning the frying oil, shortening or any other frying medium. After 4:30 minutes your oil is clean, due to fully automatical frying oil filtration. VITO needs no supervision and offers the highest work safety due to no contact with the hot frying medium.
Mrs. Giovanna Eleutri Viola, Deli Manager:
Pick n' Pay Equestria Mall Family Store, South Africa
"
"...Our store uses 2 of the VITO50 machines. Our oil consumption and therefore our oil costs was reduced remarkably. The machine is maintenance free and user friendly and adds great value to any business using oil..."
Executive Chef, Mr. Refaie Othman:
Zuma Restaurant, United Arab Emirates
"
"...VITO is a great tool for every kitchen! It makes my work easier and we have much better quality due to fresh oil..."

Burger King Deutschland GmbH: District Manager, Mr. Rodrigue Zevounou:
Burger King #13651, Germany
"
"...We save 40% on our oil cost!"
Daniel Epprecht, Manager Gastronomy:
Genossenschaft Migros Zürich, Switzerland
"
"...I am fascinated by VITO..."

Mrs. Margret O´Donnel, headchef:
Yeats Tavern Restaurant, Ireland
"
"...We are very happy with VITO®. We are using it now already for a couple of weeks. It is very easy to handle and a great investment. Don´t want to miss it anymore..."

Mr. Jeff Keeler, Manager:
Boston Pizza, Canada
"
"...We purchased 1 VITO 80. The results were fantastic. We bought 7 more units for the rest of our locations..."
Executive Sous Chef, Mr. Hamada Kamal:
Renaissance Sharm Elsheikh Golden View Beach Resort, Egypt
"
"...Frying oil lasts longer time with using VITO oil filter system and product quality is better, we are happy with it..."

Owner, Mr. Paul Ivancich:
Dairy Queen, United States
"
"...With the VITO we double the life of our frying oil! Furthermore we really feel we're getting a consistently high quality product. My staff is also truly happy with the easy handling ..."

Executive Chef, Mr. Benjamin Joubrel:
Renaissance Moscow Monarch Centre Hotel, Russian Federation
"
"...We are using VITO® everyday, we have a good product quality and less oil consumption..."

Executive Chef, Mr. Joseph D'Costa:
JW Marriott Hotel Kuwait, Kuwait
"
"...We advise all chefs to use VITO®. It is a very good product, helps to have a good product quality with less cost..."
Restaurant Manager, Mr. Scherr
XXXLUTZ KG Restaurant, Austria
"
"...VITO is worth it, we save on fry oil and the quality of our fried goods is guaranteed, very recommendable..."

Mr. Koen, Manager:
Wimpy Canal Walk, South Africa
"
"...This system saves a lot of money on oil and therefor influence foodcost.It is easy, fast and efficient. We can recommend to everyone with too high oil consumption..."

Dominik, Head CHef:
foodrinks Gastro GmbH, Germany
"
"...VITO gives us the possibility to fry in an always clean oil and improved our food's quality tremendously..."
Mr. Kalim Uddin, Asst. Manager:
Meridian Foods Ltd., Bangladesh
"
"...we are very satisfied with our VITO®. It really lives its promises and we are very happy to offer best quality fried food to our customers and guests..."

Executive Chef, Mr. Uwe Micheel:
Radisson Blu Hotel, Dubai Deira Creek, United Arab Emirates
"
"...I have already bought my third machine. I am really satisfied with VITO®. It is no witching and does what it should do..."

Mr. Marouf, Manager:
Hard Rock Cafe Oslo, Norway
"
"...we are more than satisfied with our VITO. We are planning on using VITO in all our stores until the end of the year. Since we got it our oil is much cleaner and we saved a lot of money. I only can suggest VITO to everybody. It is good in saving money and very good for the environment..."

Mr. Zahner, CEO:
Zahner Fischhandel AG, Switzerland
"
"...we use our X1 every day as we fry 1 tonne fish per week..."
Executive Chef:
Courtyard Dubai, Green Community, United Arab Emirates
"
"...What can we say about it: Fast, easy to use, healthy, good for the environment and above all, very cost effective. Should be mandatory in each outlet where fryers are used..."

Executive Sous Chef, Mr. Rock Francia:
Le Meridien Mina Seyahi, United Arab Emirates
"
"... VITO is a good filter system to maintain the quality of cooking oil, and save costs..."

Mr. Simone La Gamba, Executive Chef:
Shangri-La, Shenyang, China
"
"...I am very happy with VITO. The quality of our fried dishes has dramatically improved. Our guests do recognize it. In addition we are saving 50% of our oil. This machine was paid back within a few months!..."
Seen in over 150 countries
Used in over 40.000 kitchens
You can find VITO in all types of kitchen:
Quick service restaurants or fast food restaurants use VITO in their usually large fryers and open vats.
VITO is suitable for food production streets with automatic continous fryers, for example in bakeries.
To provide the highest quality of food, fine dining restaurants use every kind of VITO products in their kitchen.
To cover the diversity of casual dining restaurants is no big deal for VITO.
…and works in:
Our awards and memberships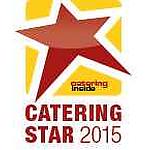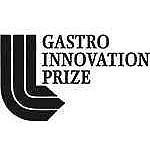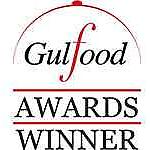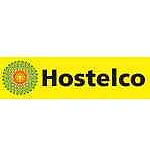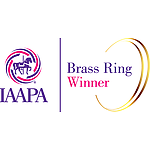 ihmrs Green Equpment 2010
SIAL Innovation Award Winner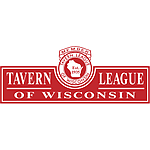 Tavern League of Wisconsin