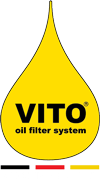 Спестете до 50%

от мазнината/олиото за пържене
VITO филтриращи системи
- Най-иновативният филтър за фритюрна мазнина и тестер на мазнина в света
Спестете до

50%

Ще получите много по-добра печалба, като значително увеличите живота на вашето олио за пържене.

Оптимално

Качество

Ще сервирате перфектно пържени продукти благодарение на оптимално чистата мазнина/олио.

По-малко

работа около фритюрниците

Спестявате много време поради по-малко смяна на мазнината/олиото и почистване на фритюрника.
Филтрирането на маслото става лесно
Системите за филтриране VITO спестяват до 50% разходи просто като почистват мазнината/олиото за пържене. След 4:30 минути мазнината/олиото ви е чисто, благодарение на напълно автоматичното филтриране. VITO не се нуждае от надзор и предлага най-високата безопасност при работа поради липса на контакт с горещата среда за пържене.

Mrs. Dimitrova, Owner:
Samex Ltd., Bulgaria"
"...VITO oil filter system is easy for operating and consumer friendly. It is fast for filtering. Paper filters are high quality and are money saving with long life..."

Mr. Stüfler:
XXX-LUTZ Restaurant, Austria"
"...VITO is a great device,easy to use and very efficient..."

Mr. Kalim Uddin, Asst. Manager:
Meridian Foods Ltd., Bangladesh"
"...we are very satisfied with our VITO®. It really lives its promises and we are very happy to offer best quality fried food to our customers and guests..."

Mr. Nuno Maximiano, Owner:
GRUPO ADEGA DA MARINA MAIS, LDA., Portugal"
"...We are satisfied with all our VITOs, and I recommend it to other restaurants outlets as well..."

Judith Giger, store manager:
Coop Retail Bahnhof St. Gallen, Switzerland"
"...We use VITO in our automatic fryer and use at least 50% less frying oil now..."

Lea Gashi:
Coop Retail Europaallee, Switzerland"
"...VITO saved us. We always had to drain the hot oil and clean the fryer, now with VITO it is way easier and faster..."

Mr. Joachim Kreisel, Executive Chef:
Sheraton Incheon Hotel, Korea, Republic of"
"...Our oil is cleaner after using VITO, and lasts for longer time, product quality has been improved as well..."

Mr. Vinod Nair, Regional Fresh Food Manager:
Lulu Market, United Arab Emirates"
"...We are very happy having bought the VITO oil filter system. Our oil quality immensely improved and we are saving a lot of money..."

Assistant GM, Mr. Abhishek Singh:
Courtyard by Marriott Aberdeen Airport, United Kingdom"
"...Definitely we can see the difference in oil quality. The team likes it. Thank you for the lovely product..!"

Mrs. Strydom, Fresh Food Manager:
The Lyttelton Superspar, South Africa"
"...When we made the decision to put 3 oil fryers it only made sense to have VITO 50®. I does not only save us money on our oil purchase, it also keeps the oil clean. It is a very user friendly mechanism. It has improved the quality of our food..."

Mr. Alupotha, Executive Chef:
Cinnamon Dhonveli Maldives, Maldives"
"...I am saving a lot of oil and will buy the 2nd VITO very soon for our resort..."

Mr. Frank Meissner, F&B Manager:
AIDA Cruises, Germany"
"... We are very happy with VITO®..."

Food & Beverage Director, Mr. Martin Öijerstedt:
Copenhagen Marriott Hotel, Denmark"
"...VITO® is good, we consume less oil now and as well oil is more clean as without filtration..."

Chief Steward, Mr. Sebastio Bias:
Dubai Marriott Harbour Hotel & Suites, United Arab Emirates"
"...VITO is a good machine, we are satisfied with the oil quality and product quality..."

Mr. Hoffmann, Headchef:
Aramark GmbH c/o Airbus Operations GmbH, Germany"
"...We achieve a longer lifetime of our oil. Easy handling and a easier cleaning of our fryers. Savings also in staff costs...time savings..."

Mr. Meier, Kitchen Chef:
Sheraton Hannover Pelikan Hotel, Germany"
"...VITO is quite a good machine. We save a lot of money and time!..."
Peter Schöffauer, Betriebsleiter:
Genossenschaft Migros Zürich, Switzerland"
"...there is nothing better..."

Mrs. Rieck, Restaurant Manager:
Elior Autobahn Ost GmbH, Germany"
"... It's a cost saving, definately userfriendly, costs no time and runs on its own..."

Burger King Deutschland GmbH: District Manager, Mr. Rodrigue Zevounou:
Burger King #13651, Germany"
"...We save 40% on our oil cost!"
Pascal Moser, Inhaber
Restaurant Gaden, Switzerland"
"...save up to 50% oil costs with VITO - that's not just a slogan, it's true..."
Посещава се в над 150 брой държави
Използва се в над 40.000 кухни
Можете да намерите VITO във всички видове кухня:
Ресторантите за бързо обслужване или ресторантите за бързо хранене използват VITO в своите обикновено големи фритюрници и отворени вани.
VITO е подходящ за улици за производство на храни с автоматични непрекъснати фритюрници, например в пекарни.
За да осигурят най-високо качество на храната, изисканите ресторанти използват всякакъв вид продукти VITO в кухнята си.
За да покрие разнообразието от ежедневни ресторанти за хранене не е голяма работа за VITO.
… И работи в:
Нашите награди и членства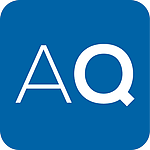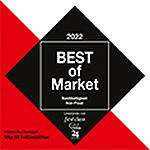 Best of Market Award 2022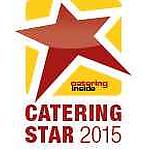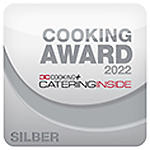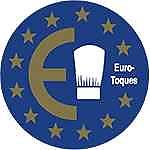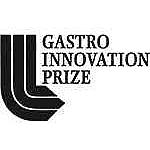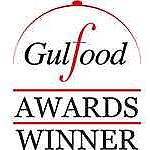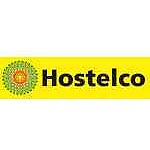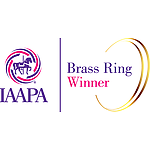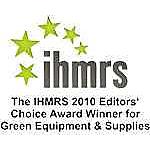 ihmrs Green Equpment 2010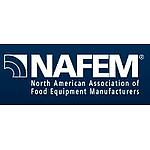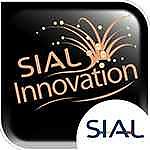 SIAL Innovation Award Winner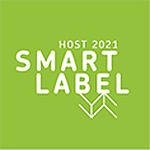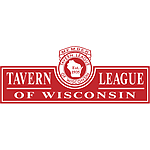 Tavern League of Wisconsin