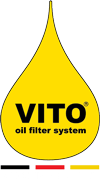 Спестете до 50%

от мазнината/олиото за пържене
VITO филтриращи системи
- Най-иновативният филтър за фритюрна мазнина и тестер на мазнина в света
Спестете до

50%

Ще получите много по-добра печалба, като значително увеличите живота на вашето олио за пържене.

Оптимално

Качество

Ще сервирате перфектно пържени продукти благодарение на оптимално чистата мазнина/олио.

По-малко

работа около фритюрниците

Спестявате много време поради по-малко смяна на мазнината/олиото и почистване на фритюрника.
Филтрирането на маслото става лесно
Системите за филтриране VITO спестяват до 50% разходи просто като почистват мазнината/олиото за пържене. След 4:30 минути мазнината/олиото ви е чисто, благодарение на напълно автоматичното филтриране. VITO не се нуждае от надзор и предлага най-високата безопасност при работа поради липса на контакт с горещата среда за пържене.

Mrs. Dimitrova, Owner:
Samex Ltd., Bulgaria"
"...VITO oil filter system is easy for operating and consumer friendly. It is fast for filtering. Paper filters are high quality and are money saving with long life..."

Mr. Kalim Uddin, Asst. Manager:
Meridian Foods Ltd., Bangladesh"
"...we are very satisfied with our VITO®. It really lives its promises and we are very happy to offer best quality fried food to our customers and guests..."

Operations Manager, Mr. Hanke & Chef, Mr. Gugle:
Aramark GmbH i.Hs Groz-Beckert KG, Germany"
"...VITO® makes the work much easier and grants a higher safety standard. The lifetime of our oil has doubled and in combination with the oiltester it is ideal for the HACCP documentation..."

Chief Steward, Mr. Rosario Hinojosa:
JW Marriott Hotel Lima, Peru"
"...we are super satisfied with VITO®! It makes our daily life much easier and we save a lot of oil..."

Mrs. Strydom, Fresh Food Manager:
The Lyttelton Superspar, South Africa"
"...When we made the decision to put 3 oil fryers it only made sense to have VITO 50®. I does not only save us money on our oil purchase, it also keeps the oil clean. It is a very user friendly mechanism. It has improved the quality of our food..."

Mr. Paul McKerrel, Owner:
Hard Rock Cafe Amsterdam, Netherlands"
"...We are very satisfied with the VITO 80. The oil stays clean for a much longer time. Yes, definitely a great investment!..."

Mr. James Rosser, Executive Chef:
WHITING & HAMMOND, United Kingdom"
"...We are using half the amount of oil and saving loads of money – we are delivering a consistent highly quality fried product to our customers – I highly recommended the VITO system to anyone..."

Mr. Michel Muffat, Executive Chef:
Kuramathi - Island Resort, Maldives"
"...We implemented VITO in 3 main kitchens. I just order 3 more to fill up all Kuramathi Island kitchens. In the nearby future I will equip our 2 staffs canteens and 2 other resorts islands as well. We saved a lot on oil. VITO is a great filtering machine..."

Executive Director Mr. Kamal Agrawal
Haldiram Foods International Pvt. Ltd., India"
"We are very happy to use the VITO mobile system in our daily operation and therefore ensure a consistent quality of our fried products"
F&B Manager, Mr. Andreas Meier:
Radisson Blu Hotel, Zurich Airport, Switzerland"
Thanks to VITO, we were able to reduce our costs by 20%, not only in purchasing, but also in disposal. VITO also improves the quality of fried food because the burned particles not adhere at fries, fish biscuits or courgette flowers.."

Mr. Baskaran, F&B Manager:
Le Meridien Bangalore, India"
"...VITO is a great piece of equipment. We reach 45% savings on our oil, very easy to use..."

Mr. Gareth Bowen, Executive Chef:
Shangri-La, London, United Kingdom"
"...Our VITO is working great! The quality of our frying oil has improved, we save money and it is very easy and safe to use..."

Mister Ferken:
Block House BH 1129, Germany"
"...quite easy handling and not time consuming at all..."

Executive Sous Chef, Mr. Rock Francia:
The Westin Dubai Mina Seyahi Beach Resort & Marina, United Arab Emirates"
"... VITO is a good filter system to maintain the quality of cooking oil, and save costs..."

General Manager, Mr. Sergio Arciniega:
Chilis Centro Magno, Mexico"
"...VITO® helped us to extend the life time of our oil from 3-4 days to 7 days. Our oil is in the best conditions now and no risk for our valuable customers' health..."

Mister Wiechmann:
Sausalitos Göttingen, Germany"
..."VITO is safe in the handling and we profit from significant oil cost savings as well!"...

Adrian Knobel
Bäckerei Knobel Altendorf, Switzerland"
"...we are working since 2008 with VITO and we are really happy wit it..."

Mr. Sirote, Restaurant Manager:
INTERSPAR Restaurace v EUROPAKu, Czech Republic"
"...VITO works immaculate, we save at least one third oil..."

Christian, Store Manager:
Hans im Glück Rosenheim, Germany"
"...VITO gives us the possibility to fry in an always clean oil and improved our food's quality tremendously..."

Operation Manager, Mr. Bassem Noureddine:
Goodies, Lebanon"
"...We are very happy with VITO..."
Посещава се в над 150 брой държави
Използва се в над 50.000 кухни
Можете да намерите VITO във всички видове кухня:
Ресторантите за бързо обслужване или ресторантите за бързо хранене използват VITO в своите обикновено големи фритюрници и отворени вани.
VITO е подходящ за улици за производство на храни с автоматични непрекъснати фритюрници, например в пекарни.
За да осигурят най-високо качество на храната, изисканите ресторанти използват всякакъв вид продукти VITO в кухнята си.
За да покрие разнообразието от ежедневни ресторанти за хранене не е голяма работа за VITO.
… И работи в:
Нашите награди и членства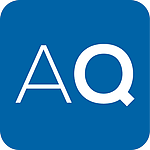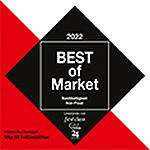 Best of Market Award 2022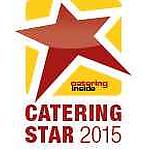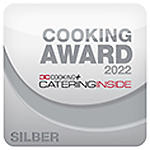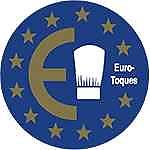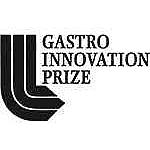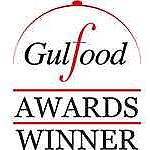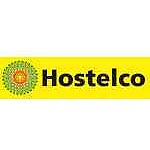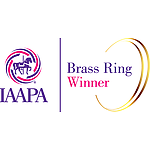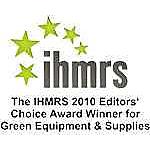 ihmrs Green Equpment 2010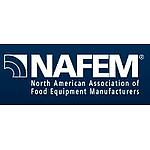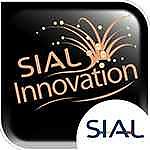 SIAL Innovation Award Winner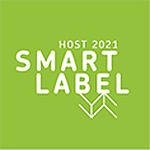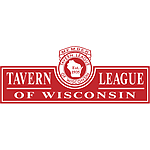 Tavern League of Wisconsin