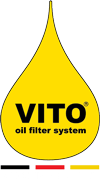 Prihranite do 50 %

olja za cvrtje
VITO sistem za filtracijo olja
- najbolj inovativen oljni filter in tester olja za cvrtje na svetu
Prihrani do

50%

Povečali boste dobiček, če boste podaljšali življenjsko dobo olja za cvrtje.

Optimalna

Kvaliteta

Postregli boste odlično ocvrte izdelke zahvaljujoč optimalno čistemu olju.

Manjši

stroški dela

Zaradi manj menjave olja in čiščenja cvrtnika prihranite veliko časa.
Preprosto filtriranje olja
VITO sistemi za filtracijo olja prihranijo do 50 % stroškov, preprosto s čiščenjem olja za cvrtje ali katerega koli drugega medija za cvrtje. Po 4:30 minutah je vaše olje čisto zaradi popolnoma avtomatske filtracije olja za cvrtje. VITO ne potrebuje nadzora in nudi najvišjo varnost pri delu, ker uporabnik ni v stika z vročim oljem/mastjo za cvrtje.

Burger King Deutschland GmbH: District Manager, Mr. Rodrigue Zevounou:
Burger King #13651, Germany"
"...We save 40% on our oil cost!"

General Manager, Mr. Sergio Arciniega:
Chilis Centro Magno, Mexico"
"...VITO® helped us to extend the life time of our oil from 3-4 days to 7 days. Our oil is in the best conditions now and no risk for our valuable customers' health..."

Mr. Dave Kraft, Owner:
Bobbejaanland BVBA, Belgium"
"...We are using our VITO now for many years and are satisfied. We benefit from less oil consumption and a higher product quality..."

Assistant GM, Mr. Abhishek Singh:
Courtyard by Marriott Aberdeen Airport, United Kingdom"
"...Definitely we can see the difference in oil quality. The team likes it. Thank you for the lovely product..!"

Operation Manager, Mr. Bassem Noureddine:
Goodies, Lebanon"
"...We are very happy with VITO..."

Mr. James Mifsud, Executive Chef:
The Westin Dragonara Resort, Malta"
"...VITO is a good product, it extends the oil life time and improves product quality..."

Mr. James Rosser, Executive Chef:
WHITING & HAMMOND, United Kingdom"
"...We are using half the amount of oil and saving loads of money – we are delivering a consistent highly quality fried product to our customers – I highly recommended the VITO system to anyone..."

Mr. Travis Casather, Executive Chef:
Cinnamon Grand Hotel, Sri Lanka"
"... we are very happy with VITO. Savings and increased quality of our fried dishes! We can highly recommend VITO..."

Operations Manager, Mr. Hanke & Chef, Mr. Gugle:
Aramark GmbH i.Hs Groz-Beckert KG, Germany"
"...VITO® makes the work much easier and grants a higher safety standard. The lifetime of our oil has doubled and in combination with the oiltester it is ideal for the HACCP documentation..."
F&B Manager, Mr. Andreas Meier:
Radisson Blu Hotel, Zurich Airport, Switzerland"
Thanks to VITO, we were able to reduce our costs by 20%, not only in purchasing, but also in disposal. VITO also improves the quality of fried food because the burned particles not adhere at fries, fish biscuits or courgette flowers.."

Executive Chef, Mr. Ahmed Khalil Radwan:
CONCORDE EL SALAM HOTEL SHARM EL SHEIKH, Egypt"
"...VITO is a nice product that improves the quality of fried products and reduces the cooking oil consumption..."

Mrs. Giovanna Eleutri Viola, Deli Manager:
Pick n' Pay Equestria Mall Family Store, South Africa"
"...Our store uses 2 of the VITO50 machines. Our oil consumption and therefore our oil costs was reduced remarkably. The machine is maintenance free and user friendly and adds great value to any business using oil..."

Mr. Sirote, Restaurant Manager:
INTERSPAR Restaurace v EUROPAKu, Czech Republic"
"...VITO works immaculate, we save at least one third oil..."

Mister Wiechmann:
Sausalitos Göttingen, Germany"
..."VITO is safe in the handling and we profit from significant oil cost savings as well!"...

Mr. K.A.C. Prasad, Executive Chef:
Iberotel Miramar Al Aqah Beach Resort, United Arab Emirates"
"...VITO oil filtering machine had given a piece of mind for chef's reducing the oil consumption by 25-30%..and the Oiltester makes sure you have clean oil for your valuable customers..."

Mr. Jeff Keeler, Manager:
Boston Pizza, Canada"
"...We purchased 1 VITO 80. The results were fantastic. We bought 7 more units for the rest of our locations..."

Mr. Vinod Nair, Regional Fresh Food Manager:
Lulu Market, United Arab Emirates"
"...We are very happy having bought the VITO oil filter system. Our oil quality immensely improved and we are saving a lot of money..."

Mr. Hoffmann, Headchef:
Aramark GmbH c/o Airbus Operations GmbH, Germany"
"...We achieve a longer lifetime of our oil. Easy handling and a easier cleaning of our fryers. Savings also in staff costs...time savings..."
Kitchen chef:
Grand Hyatt Berlin GmbH, Germany"
"...Really uncomplicated in handling, really environment-friendly, really good savings, absolutely recommendable..."

Mr. Joachim Kreisel, Executive Chef:
Sheraton Incheon Hotel, Korea, Republic of"
"...Our oil is cleaner after using VITO, and lasts for longer time, product quality has been improved as well..."
Videno v več kot 150 državah
Uporablja se v več kot 40.000 kuhinjah
VITO najdete v vseh vrstah kuhinj:
Restavracije s hitro postrežbo ali restavracije s hitro prehrano uporabljajo VITO v svojih običajno velikih cvrtnikih in odprtih kadeh.
VITO je primeren za linije proizvodnje hrane z avtomatskimi neprekinjenimi cvrtniki, na primer v pekarnah.
Da bi zagotovili najvišjo kakovost hrane, "fine dining" restavracije v svoji kuhinji uporabljajo vse vrste izdelkov VITO.
Raznovrstnost hrane v restaracija ni težava za VITO.
…in deluje v:
Cvrtniki brez prezračevanja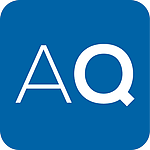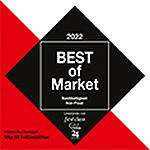 Best of Market Award 2022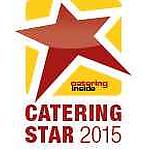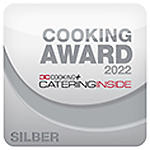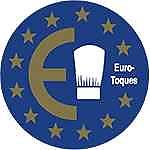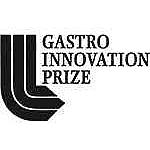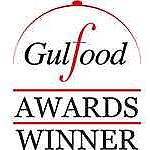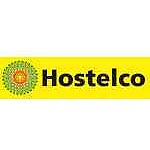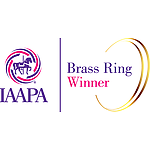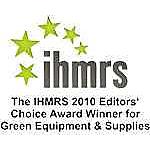 ihmrs Green Equpment 2010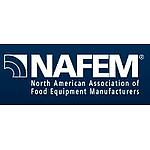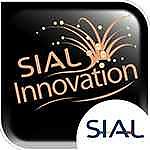 SIAL Innovation Award Winner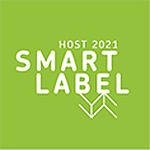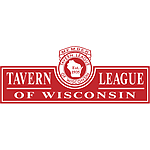 Tavern League of Wisconsin