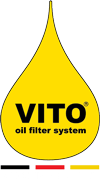 Prihranite do 50 %

olja za cvrtje
VITO sistem za filtracijo olja
- najbolj inovativen oljni filter in tester olja za cvrtje na svetu
Prihrani do

50%

Povečali boste dobiček, če boste podaljšali življenjsko dobo olja za cvrtje.

Optimalna

Kvaliteta

Postregli boste odlično ocvrte izdelke zahvaljujoč optimalno čistemu olju.

Manjši

stroški dela

Zaradi manj menjave olja in čiščenja cvrtnika prihranite veliko časa.
Preprosto filtriranje olja
VITO sistemi za filtracijo olja prihranijo do 50 % stroškov, preprosto s čiščenjem olja za cvrtje ali katerega koli drugega medija za cvrtje. Po 4:30 minutah je vaše olje čisto zaradi popolnoma avtomatske filtracije olja za cvrtje. VITO ne potrebuje nadzora in nudi najvišjo varnost pri delu, ker uporabnik ni v stika z vročim oljem/mastjo za cvrtje.

Mr. Frank Meissner, F&B Manager:
AIDA Cruises, Germany"
"... We are very happy with VITO®..."

Mr. Alupotha, Executive Chef:
Cinnamon Dhonveli Maldives, Maldives"
"...I am saving a lot of oil and will buy the 2nd VITO very soon for our resort..."

Mr. Stüfler:
XXX-LUTZ Restaurant, Austria"
"...VITO is a great device,easy to use and very efficient..."

T.G.I Leeds:
TGI Friday's Leeds Trinity, United Kingdom"
"...The quality of the product we send out has also shown improvement especially on fries as the oil quality is so much better..."

Executive Sous Chef, Mr. Hamada Kamal:
Renaissance Sharm Elsheikh Golden View Beach Resort, Egypt"
"...Frying oil lasts longer time with using VITO oil filter system and product quality is better, we are happy with it..."

Chef, Mr. Michael Dasalla:
Marriott Hotel Jeddah, Saudi Arabia"
"...VITO helped us to reduce the frying oil consumption to the half and increases the product quality at the same time..."

Mrs. Giovanna Eleutri Viola, Deli Manager:
Pick n' Pay Equestria Mall Family Store, South Africa"
"...Our store uses 2 of the VITO50 machines. Our oil consumption and therefore our oil costs was reduced remarkably. The machine is maintenance free and user friendly and adds great value to any business using oil..."

Mr. Gareth Bowen, Executive Chef:
Shangri-La, London, United Kingdom"
"...Our VITO is working great! The quality of our frying oil has improved, we save money and it is very easy and safe to use..."

Mrs. Schmidt, Restaurant Manager:
Block House Am Kröpckei BH 113, Germany"
"...we are totally satisfied with our VITO, supereasy handling..."

Chief Steward, Mr. Rosario Hinojosa:
JW Marriott Hotel Lima, Peru"
"...we are super satisfied with VITO®! It makes our daily life much easier and we save a lot of oil..."

Quality Manager, Mr. König:
Kentucky Fried Chicken (KFC), Germany"
"...The VITO® Oiltester doing a great job! We are very satisfied!..."

Mr. Markus Rotard, Head Chef:
Sheraton Stockholm Hotel & Towers, Sweden"
"...I already knew the machine from my time in Sheraton Berlin...I am fully content with the machine, it gives me the full benefits!..."

Mr. Michel Muffat, Executive Chef:
Kuramathi - Island Resort, Maldives"
"...We implemented VITO in 3 main kitchens. I just order 3 more to fill up all Kuramathi Island kitchens. In the nearby future I will equip our 2 staffs canteens and 2 other resorts islands as well. We saved a lot on oil. VITO is a great filtering machine..."

Mr. Nuno Maximiano, Owner:
GRUPO ADEGA DA MARINA MAIS, LDA., Portugal"
"...We are satisfied with all our VITOs, and I recommend it to other restaurants outlets as well..."

Executive Chef, Mr. Benjamin Joubrel:
Renaissance Moscow Monarch Centre Hotel, Russian Federation"
"...We are using VITO® everyday, we have a good product quality and less oil consumption..."

Mr. Vinod Nair, Regional Fresh Food Manager:
Lulu Market, United Arab Emirates"
"...We are very happy having bought the VITO oil filter system. Our oil quality immensely improved and we are saving a lot of money..."

Mrs Biljana Kasic, Executive Sous Chef:
Thompson Hotel Toronto, Canada"
"...We are very happy with VITO, oil life time extends when we filter it regularly..."

Executive Sous Chef, Mr. Saad Mohamed:
Renaissance Cairo Mirage City Hotel, Egypt"
"...VITO is a good filter machine, we use it in 2 kitchens in the Hotel, we are happy with it..."

Manager, Mr. Maurix:
Sodexo, Netherlands"
"...we are really happy with our VITO´s. It´s saving us so much money. We have oil savings of 50% to 62% (16.000€/year). We don´t want to miss out on that little machine anymore!..."

Mr. Meier, Kitchen Chef:
Sheraton Hannover Pelikan Hotel, Germany"
"...VITO is quite a good machine. We save a lot of money and time!..."
Videno v več kot 150 državah
Uporablja se v več kot 40.000 kuhinjah
VITO najdete v vseh vrstah kuhinj:
Restavracije s hitro postrežbo ali restavracije s hitro prehrano uporabljajo VITO v svojih običajno velikih cvrtnikih in odprtih kadeh.
VITO je primeren za linije proizvodnje hrane z avtomatskimi neprekinjenimi cvrtniki, na primer v pekarnah.
Da bi zagotovili najvišjo kakovost hrane, "fine dining" restavracije v svoji kuhinji uporabljajo vse vrste izdelkov VITO.
Raznovrstnost hrane v restaracija ni težava za VITO.
…in deluje v:
Cvrtniki brez prezračevanja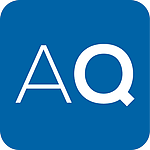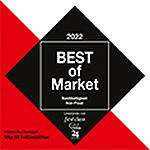 Best of Market Award 2022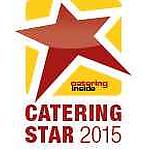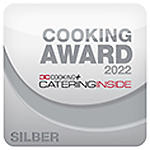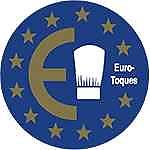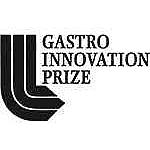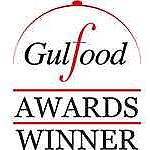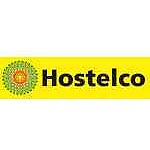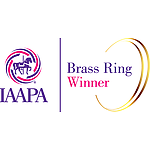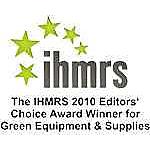 ihmrs Green Equpment 2010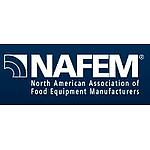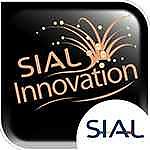 SIAL Innovation Award Winner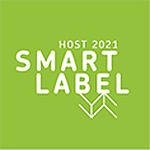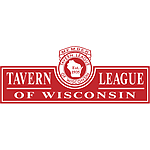 Tavern League of Wisconsin