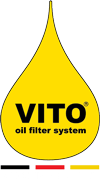 Prihranite do 50 %

olja za cvrtje
VITO sistem za filtracijo olja
- najbolj inovativen oljni filter in tester olja za cvrtje na svetu
Prihrani do

50%

Povečali boste dobiček, če boste podaljšali življenjsko dobo olja za cvrtje.

Optimalna

Kvaliteta

Postregli boste odlično ocvrte izdelke zahvaljujoč optimalno čistemu olju.

Manjši

stroški dela

Zaradi manj menjave olja in čiščenja cvrtnika prihranite veliko časa.
Preprosto filtriranje olja
VITO sistemi za filtracijo olja prihranijo do 50 % stroškov, preprosto s čiščenjem olja za cvrtje ali katerega koli drugega medija za cvrtje. Po 4:30 minutah je vaše olje čisto zaradi popolnoma avtomatske filtracije olja za cvrtje. VITO ne potrebuje nadzora in nudi najvišjo varnost pri delu, ker uporabnik ni v stika z vročim oljem/mastjo za cvrtje.

Mr. James Mifsud, Executive Chef:
The Westin Dragonara Resort, Malta"
"...VITO is a good product, it extends the oil life time and improves product quality..."

Executive Chef, Mr. Benjamin Joubrel:
Renaissance Moscow Monarch Centre Hotel, Russian Federation"
"...We are using VITO® everyday, we have a good product quality and less oil consumption..."

Mr. Baskaran, F&B Manager:
Le Meridien Bangalore, India"
"...VITO is a great piece of equipment. We reach 45% savings on our oil, very easy to use..."

Mrs. Margret O´Donnel, headchef:
Yeats Tavern Restaurant, Ireland"
"...We are very happy with VITO®. We are using it now already for a couple of weeks. It is very easy to handle and a great investment. Don´t want to miss it anymore..."

Mrs. Rieck, Restaurant Manager:
Elior Autobahn Ost GmbH, Germany"
"... It's a cost saving, definately userfriendly, costs no time and runs on its own..."
Executive Chef, Mr. Ademir Husakic:
Hilton Wien, Austria"
"...We are using our VITO 50 daily - we save a lot of frying oil and improve significantly the quality of it for our customers..."

Executive Director Mr. Kamal Agrawal
Haldiram Foods International Pvt. Ltd., India"
"We are very happy to use the VITO mobile system in our daily operation and therefore ensure a consistent quality of our fried products"

Dominik, Head CHef:
foodrinks Gastro GmbH, Germany"
"...VITO gives us the possibility to fry in an always clean oil and improved our food's quality tremendously..."

T.G.I Leeds:
TGI Friday's Leeds Trinity, United Kingdom"
"...The quality of the product we send out has also shown improvement especially on fries as the oil quality is so much better..."

Mr. Zahner, CEO:
Zahner Fischhandel AG, Switzerland"
"...we use our X1 every day as we fry 1 tonne fish per week..."

Manager, Mr. Gregory Davis:
Dairy Queen, United States"
"...VITO helps us maintain a better quality and save oil at the same time..."

Mr. Thayakaran, Executive Cheft at Panta Rhei:
Zurichsee Gastro, Switzerland"
"...With VITO® we have to change the oil less. Furthermore we are having less workload becaus we are saving time cleaning the fryer, what delights the whole team..."

Mr. Meier, Kitchen Chef:
Sheraton Hannover Pelikan Hotel, Germany"
"...VITO is quite a good machine. We save a lot of money and time!..."

General Manager, Mrs. Kirsty Clarke:
TGI Friday's Bluewater, United Kingdom"
"...VITO® machine is brilliant - It is saving us lots more oil and with the oiltester to indicate if the oil is spoilt or not, it is a real help. The teams do not need to guess..."

Operations Manager, Mr. Hanke & Chef, Mr. Gugle:
Aramark GmbH i.Hs Groz-Beckert KG, Germany"
"...VITO® makes the work much easier and grants a higher safety standard. The lifetime of our oil has doubled and in combination with the oiltester it is ideal for the HACCP documentation..."

Mr. Kalim Uddin, Asst. Manager:
Meridian Foods Ltd., Bangladesh"
"...we are very satisfied with our VITO®. It really lives its promises and we are very happy to offer best quality fried food to our customers and guests..."

Mister Volz:
tobi's GmbH, Germany"
"...with VITO 50 we have achieved a lifetime extension on the oil up to 50%. Easy handling and we are very satisfied..."

Mr. Fredrik, Chef of kitchen:
Stadspark, Belgium"
"...We're saving at least 20% of our oil costs with VITO®. The machine works very fast and delivers good results through clean oil and high quality fried goods..."

Executive Chef, Mr. Joseph D'Costa:
JW Marriott Hotel Kuwait, Kuwait"
"...We advise all chefs to use VITO®. It is a very good product, helps to have a good product quality with less cost..."

Mr. Paul McKerrel, Owner:
Hard Rock Cafe Amsterdam, Netherlands"
"...We are very satisfied with the VITO 80. The oil stays clean for a much longer time. Yes, definitely a great investment!..."
Videno v več kot 150 državah
Uporablja se v več kot 40.000 kuhinjah
VITO najdete v vseh vrstah kuhinj:
Restavracije s hitro postrežbo ali restavracije s hitro prehrano uporabljajo VITO v svojih običajno velikih cvrtnikih in odprtih kadeh.
VITO je primeren za linije proizvodnje hrane z avtomatskimi neprekinjenimi cvrtniki, na primer v pekarnah.
Da bi zagotovili najvišjo kakovost hrane, "fine dining" restavracije v svoji kuhinji uporabljajo vse vrste izdelkov VITO.
Raznovrstnost hrane v restaracija ni težava za VITO.
…in deluje v:
Cvrtniki brez prezračevanja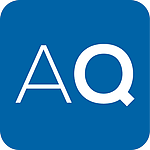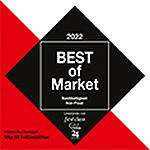 Best of Market Award 2022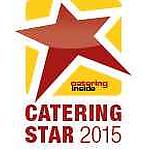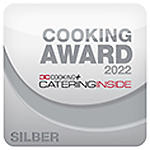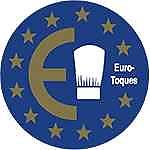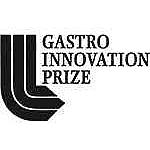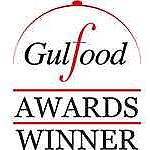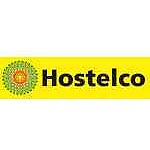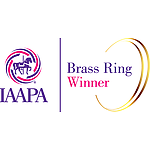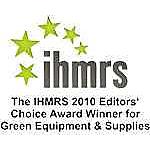 ihmrs Green Equpment 2010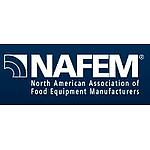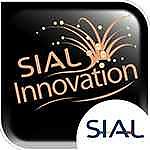 SIAL Innovation Award Winner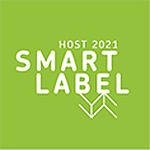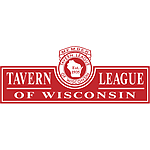 Tavern League of Wisconsin