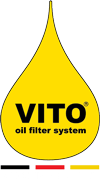 Prihranite do 50 %

olja za cvrtje
VITO sistem za filtracijo olja
- najbolj inovativen oljni filter in tester olja za cvrtje na svetu
Prihrani do

50%

Povečali boste dobiček, če boste podaljšali življenjsko dobo olja za cvrtje.

Optimalna

Kvaliteta

Postregli boste odlično ocvrte izdelke zahvaljujoč optimalno čistemu olju.

Manjši

stroški dela

Zaradi manj menjave olja in čiščenja cvrtnika prihranite veliko časa.
Preprosto filtriranje olja
VITO sistemi za filtracijo olja prihranijo do 50 % stroškov, preprosto s čiščenjem olja za cvrtje ali katerega koli drugega medija za cvrtje. Po 4:30 minutah je vaše olje čisto zaradi popolnoma avtomatske filtracije olja za cvrtje. VITO ne potrebuje nadzora in nudi najvišjo varnost pri delu, ker uporabnik ni v stika z vročim oljem/mastjo za cvrtje.

Operations Manager, Mr. Hanke & Chef, Mr. Gugle:
Aramark GmbH i.Hs Groz-Beckert KG, Germany"
"...VITO® makes the work much easier and grants a higher safety standard. The lifetime of our oil has doubled and in combination with the oiltester it is ideal for the HACCP documentation..."

Mr. Michael van Langenhove, Owner:
Brasserie Bridge, Belgium"
"...We are allover satisfied with our VITO 50. We use it every evening and our oil changes dropped by half...!"

Mister Ferken:
Block House BH 1129, Germany"
"...quite easy handling and not time consuming at all..."
Mrs. Daniela Peters, Owner:
Snack-In, Belgium"
"...By using VITO we are saving oil and on this way cash money..."

Food & Beverage Director, Mr. Martin Öijerstedt:
Copenhagen Marriott Hotel, Denmark"
"...VITO® is good, we consume less oil now and as well oil is more clean as without filtration..."

Miss Heine:
E Center Halle, Germany"
"...with VITO we achieve significant savings..."

Mr. Markus Rotard, Head Chef:
Sheraton Stockholm Hotel & Towers, Sweden"
"...I already knew the machine from my time in Sheraton Berlin...I am fully content with the machine, it gives me the full benefits!..."

Mr. James Rosser, Executive Chef:
WHITING & HAMMOND, United Kingdom"
"...We are using half the amount of oil and saving loads of money – we are delivering a consistent highly quality fried product to our customers – I highly recommended the VITO system to anyone..."

Mr. Andre Muenster, Chef:
The Westin Dubai Mina Seyahi Beach Resort & Marina, United Arab Emirates"
"...We are happy with VITO oil filter system, we are using it for 4 years and everything is good..."

Mrs. Strydom, Fresh Food Manager:
The Lyttelton Superspar, South Africa"
"...When we made the decision to put 3 oil fryers it only made sense to have VITO 50®. I does not only save us money on our oil purchase, it also keeps the oil clean. It is a very user friendly mechanism. It has improved the quality of our food..."

Mr. Thayakaran, Executive Cheft at Panta Rhei:
Zurichsee Gastro, Switzerland"
"...With VITO® we have to change the oil less. Furthermore we are having less workload becaus we are saving time cleaning the fryer, what delights the whole team..."

Executive Chef, Mr. Daniel Andreasson:
Radisson Blu Scandinavia Hotel Oslo, Norway"
"... We have been using VITO for a couple of months and have seen a very positive change in terms of oil quality and quantity. We are now using less than half the amount of oil we used to. VITO is also very user friendly, only one button..."

Operation Manager, Mr. Bassem Noureddine:
Goodies, Lebanon"
"...We are very happy with VITO..."

Mr. Russell Kent, F&B Manager:
Holiday Inn Darling Harbour, Australia"
"...With VITO our frying oil lasts longer, as well as our product quality improved.We are using VITO for 8 years now without any breakdowns..."

Owner, Mr. Paul Ivancich:
Dairy Queen #10011, United States"
"...With the VITO we double the life of our frying oil! Furthermore we really feel we're getting a consistently high quality product. My staff is also truly happy with the easy handling ..."

Mister Wiechmann:
Sausalitos Göttingen, Germany"
..."VITO is safe in the handling and we profit from significant oil cost savings as well!"...

Executive Chef, Mr. Tarek Mohye:
Hilton Luxor Resort & Spa, Egypt"
"...VITO is very simple and safe to use. We save a lot of time and the entire team is happy..."

Mr. Judson, Chef de cuisine:
Boomerang's Steakhouse, Canada"
"...We have had our VITO for 2 months. Oil consumption has decreased over 50%. Product consistency has improved dramatically in quality and taste..."

Anthony James Daly, Kitchen Manager:
Hard Rock Cafe Manchester, United Kingdom"
"...We are very happy with the machine and the results..."

Executive Chef, Mr. Ahmed Khalil Radwan:
CONCORDE EL SALAM HOTEL SHARM EL SHEIKH, Egypt"
"...VITO is a nice product that improves the quality of fried products and reduces the cooking oil consumption..."
Videno v več kot 150 državah
Uporablja se v več kot 40.000 kuhinjah
VITO najdete v vseh vrstah kuhinj:
Restavracije s hitro postrežbo ali restavracije s hitro prehrano uporabljajo VITO v svojih običajno velikih cvrtnikih in odprtih kadeh.
VITO je primeren za linije proizvodnje hrane z avtomatskimi neprekinjenimi cvrtniki, na primer v pekarnah.
Da bi zagotovili najvišjo kakovost hrane, "fine dining" restavracije v svoji kuhinji uporabljajo vse vrste izdelkov VITO.
Raznovrstnost hrane v restaracija ni težava za VITO.
…in deluje v:
Cvrtniki brez prezračevanja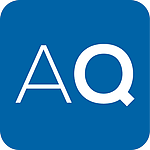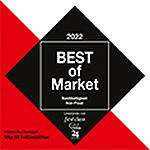 Best of Market Award 2022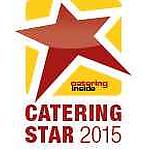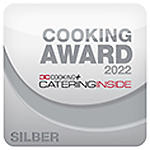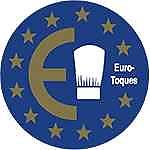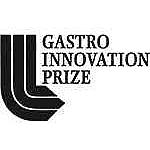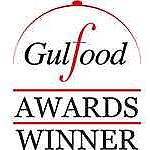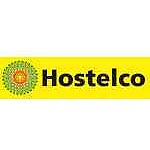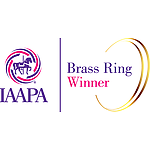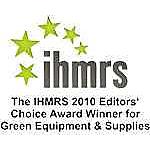 ihmrs Green Equpment 2010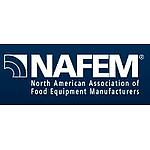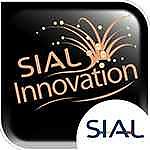 SIAL Innovation Award Winner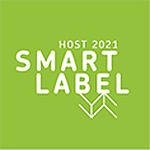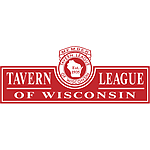 Tavern League of Wisconsin