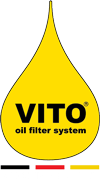 Poupe até 50%

do seu óleo de fritar
Sistema de filtragem de óleo VITO
- o mais inovador filtro de óleo de fritar e teste de óleo do mundo
poupe até

50%

Você obterá um lucro muito maior, aumentando significativamente a vida útil do seu óleo de fritar.

Óptima

Qualidade

Você servirá produtos perfeitamente fritos graças ao óleo limpo .

Menos

carga de trabalho

Você economiza muito tempo devido a menos trocas de óleo e limpeza da sua fritadeira.
Filtragem de óleo facilitada
Os sistemas de filtro de óleo VITO economizam até 50% dos custos simplesmente limpando o óleo de fritar. Após 4:30 minutos, o seu óleo estará limpo devido à filtragem totalmente automática do óleo de fritar. O VITO não precisa de supervisão e oferece a mais alta segurança no trabalho devido ao não contacto com o meio de fritar.

Mr. Sirote, Restaurant Manager:
INTERSPAR Restaurace v EUROPAKu, Czech Republic"
"...VITO works immaculate, we save at least one third oil..."

Mr. Hoffmann, Headchef:
Aramark GmbH c/o Airbus Operations GmbH, Germany"
"...We achieve a longer lifetime of our oil. Easy handling and a easier cleaning of our fryers. Savings also in staff costs...time savings..."

Mr. Meier, Kitchen Chef:
Sheraton Hannover Pelikan Hotel, Germany"
"...VITO is quite a good machine. We save a lot of money and time!..."

Mr. Budnik, Restaurant Manager:
NORDSEE / Master Marinier s.r.o., Czech Republic"
"...VITO is great, great, great!..."

Executive Chef, Mr. Ahmed Khalil Radwan:
CONCORDE EL SALAM HOTEL SHARM EL SHEIKH, Egypt"
"...VITO is a nice product that improves the quality of fried products and reduces the cooking oil consumption..."

Mr. Judson, Chef de cuisine:
Boomerang's Steakhouse, Canada"
"...We have had our VITO for 2 months. Oil consumption has decreased over 50%. Product consistency has improved dramatically in quality and taste..."
Executive Chef, Mr. Ademir Husakic:
Hilton Wien, Austria"
"...We are using our VITO 50 daily - we save a lot of frying oil and improve significantly the quality of it for our customers..."

Mr. Joachim Kreisel, Executive Chef:
Sheraton Incheon Hotel, Korea, Republic of"
"...Our oil is cleaner after using VITO, and lasts for longer time, product quality has been improved as well..."

Anthony James Daly, Kitchen Manager:
Hard Rock Cafe Manchester, United Kingdom"
"...We are very happy with the machine and the results..."
Pascal Moser, Inhaber
Restaurant Gaden, Switzerland"
"...save up to 50% oil costs with VITO - that's not just a slogan, it's true..."

Mr. Wichmann, Manager:
Block House Frankfurt BH 122, Germany"
"...Positive effect for the lifetime..."

Food & Beverage Director, Mr. Martin Öijerstedt:
Copenhagen Marriott Hotel, Denmark"
"...VITO® is good, we consume less oil now and as well oil is more clean as without filtration..."

Executive Sous Chef, Mr. Rock Francia:
The Westin Dubai Mina Seyahi Beach Resort & Marina, United Arab Emirates"
"... VITO is a good filter system to maintain the quality of cooking oil, and save costs..."

Mrs. Rieck, Restaurant Manager:
Elior Autobahn Ost GmbH, Germany"
"... It's a cost saving, definately userfriendly, costs no time and runs on its own..."

Mr. Freddy, Executive Chef:
Old Ground Hotel, Ireland"
"...we are very satisfied with VITO®. We can highly recommend it to everybody that wants higher quality of fried goods and wants to safe money. Great product!..."

Assistant GM, Mr. Abhishek Singh:
Courtyard by Marriott Aberdeen Airport, United Kingdom"
"...Definitely we can see the difference in oil quality. The team likes it. Thank you for the lovely product..!"

Mr. Russell Kent, F&B Manager:
Holiday Inn Darling Harbour, Australia"
"...With VITO our frying oil lasts longer, as well as our product quality improved.We are using VITO for 8 years now without any breakdowns..."

Dominik, Head CHef:
foodrinks Gastro GmbH, Germany"
"...VITO gives us the possibility to fry in an always clean oil and improved our food's quality tremendously..."

Mrs Biljana Kasic, Executive Sous Chef:
Thompson Hotel Toronto, Canada"
"...We are very happy with VITO, oil life time extends when we filter it regularly..."

Mr. Baskaran, F&B Manager:
Le Meridien Bangalore, India"
"...VITO is a great piece of equipment. We reach 45% savings on our oil, very easy to use..."
Visto em mais de 150 países
Usado em mais de 40.000 cozinhas
Vai conseguir encontrar a VITO em todos os tipos de cozinha:
Restaurantes de serviço rápido ou restaurantes de fast food usam VITO em suas fritadeiras geralmente grandes e cubas abertas.
A VITO é adequada para produção de alimentos com fritadeiras automáticas contínuas, por exemplo, em padarias.
Para fornecer comida de mais alta qualidade, restaurantes requintados usam os produtos VITO nas suas cozinhas
Cobrir a diversidade de restaurantes casuais não é grande coisa para a VITO.
.... en trabalha em:
Fritadeiras de cuba aberta
Fritadeiras com fundo direito
Os nossos prémios e parceiros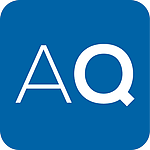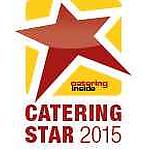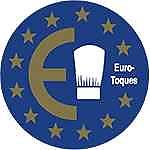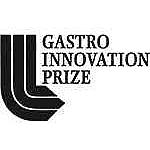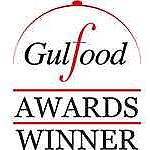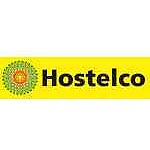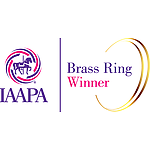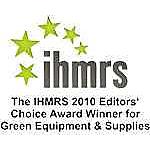 ihmrs Green Equpment 2010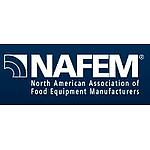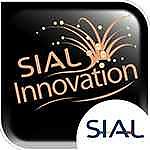 SIAL Innovation Award Winner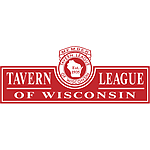 Tavern League of Wisconsin