Poupe até 50%

do seu óleo de fritar
Sistema de filtragem de óleo VITO
- o mais inovador filtro de óleo de fritar e teste de óleo do mundo
poupe até

50%

Você obterá um lucro muito maior, aumentando significativamente a vida útil do seu óleo de fritar.

Óptima

Qualidade

Você servirá produtos perfeitamente fritos graças ao óleo limpo .

Menos

carga de trabalho

Você economiza muito tempo devido a menos trocas de óleo e limpeza da sua fritadeira.
Filtragem de óleo facilitada
Os sistemas de filtro de óleo VITO economizam até 50% dos custos simplesmente limpando o óleo de fritar. Após 4:30 minutos, o seu óleo estará limpo devido à filtragem totalmente automática do óleo de fritar. O VITO não precisa de supervisão e oferece a mais alta segurança no trabalho devido ao não contacto com o meio de fritar.
Mister Ferken:
Block House BH 1129, Germany
"
"...quite easy handling and not time consuming at all..."

Executive Chef, Mr. Daniel Andreasson:
Radisson Blu Scandinavia Hotel Oslo, Norway
"
"... We have been using VITO for a couple of months and have seen a very positive change in terms of oil quality and quantity. We are now using less than half the amount of oil we used to. VITO is also very user friendly, only one button..."
Executive Sous Chef, Mr. Hamada Kamal:
Renaissance Sharm Elsheikh Golden View Beach Resort, Egypt
"
"...Frying oil lasts longer time with using VITO oil filter system and product quality is better, we are happy with it..."

Mr. Wichmann, Manager:
Block House Frankfurt BH 122, Germany
"
"...Positive effect for the lifetime..."

Executive Chef, Mr. Joseph D'Costa:
JW Marriott Hotel Kuwait, Kuwait
"
"...We advise all chefs to use VITO®. It is a very good product, helps to have a good product quality with less cost..."

Operation Manager, Mr. Bassem Noureddine:
Goodies, Lebanon
"
"...We are very happy with VITO..."

Mr. Markus Rotard, Head Chef:
Sheraton Stockholm Hotel & Towers, Sweden
"
"...I already knew the machine from my time in Sheraton Berlin...I am fully content with the machine, it gives me the full benefits!..."
Chief Steward, Mr. Rosario Hinojosa:
JW Marriott Hotel Lima, Peru
"
"...we are super satisfied with VITO®! It makes our daily life much easier and we save a lot of oil..."

Tony Smith, kitchen chef:
Barworks Hospitality Group, New Zealand
"
"...We are using 17 VITOs in our different restaurants/ gastro bars and are absolutely satisfied with the machines and the savings we have on our frying oil. There are plans to equip even more of our restaurants/ gastro bars with this little oil filter system..."

Mr. Fredrik, Chef of kitchen:
Stadspark, Belgium
"
"...We're saving at least 20% of our oil costs with VITO®. The machine works very fast and delivers good results through clean oil and high quality fried goods..."

Mr. Vinod Nair, Regional Fresh Food Manager:
Lulu Market, United Arab Emirates
"
"...We are very happy having bought the VITO oil filter system. Our oil quality immensely improved and we are saving a lot of money..."
Mr. Joachim Kreisel, Executive Chef:
Sheraton Incheon Hotel, Korea, Republic of
"
"...Our oil is cleaner after using VITO, and lasts for longer time, product quality has been improved as well..."

Assistant GM, Mr. Abhishek Singh:
Courtyard by Marriott Aberdeen Airport, United Kingdom
"
"...Definitely we can see the difference in oil quality. The team likes it. Thank you for the lovely product..!"
Mr. Debrup Mitra, Executive Chef:
JW Marriott Hotel Dubai, United Arab Emirates
"
"...VITO® is helpful to reduce the oil cost by increasing the oil life time and improving the products quality..."

Mr. Russell Kent, F&B Manager:
Holiday Inn Darling Harbour, Australia
"
"...With VITO our frying oil lasts longer, as well as our product quality improved.We are using VITO for 8 years now without any breakdowns..."
Mr. Michael van Langenhove, Owner:
Brasserie Bridge, Belgium
"
"...We are allover satisfied with our VITO 50. We use it every evening and our oil changes dropped by half...!"

Mr. Marouf, Manager:
Hard Rock Cafe Oslo, Norway
"
"...we are more than satisfied with our VITO. We are planning on using VITO in all our stores until the end of the year. Since we got it our oil is much cleaner and we saved a lot of money. I only can suggest VITO to everybody. It is good in saving money and very good for the environment..."

Mr. Schweighardt, Resort Manager:
Universal Resorts-maafushivaru, Maldives
"
"...We are very satisfied with our VITO! Easy handling, high quality fried food and cost savings, perfect!..."

Owner, Mr. Paul Ivancich:
Dairy Queen, United States
"
"...With the VITO we double the life of our frying oil! Furthermore we really feel we're getting a consistently high quality product. My staff is also truly happy with the easy handling ..."
General Manager, Mrs. Kirsty Clarke:
TGI Friday's Bluewater, United Kingdom
"
"...VITO® machine is brilliant - It is saving us lots more oil and with the oiltester to indicate if the oil is spoilt or not, it is a real help. The teams do not need to guess..."
Visto em mais de 150 países
Usado em mais de 40.000 cozinhas
Vai conseguir encontrar a VITO em todos os tipos de cozinha:
Restaurantes de serviço rápido ou restaurantes de fast food usam VITO em suas fritadeiras geralmente grandes e cubas abertas.
A VITO é adequada para produção de alimentos com fritadeiras automáticas contínuas, por exemplo, em padarias.
Para fornecer comida de mais alta qualidade, restaurantes requintados usam os produtos VITO nas suas cozinhas
Cobrir a diversidade de restaurantes casuais não é grande coisa para a VITO.
.... en trabalha em:
Fritadeiras de cuba aberta
Fritadeiras com fundo direito
Os nossos prémios e parceiros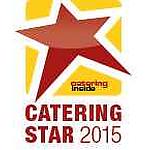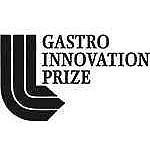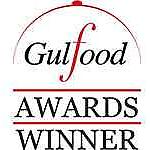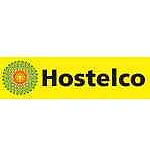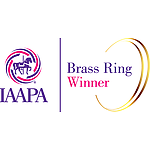 ihmrs Green Equpment 2010
SIAL Innovation Award Winner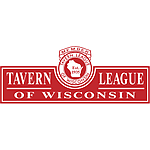 Tavern League of Wisconsin