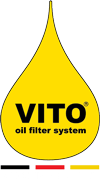 Save up to 50%

of your frying oil
Sistem de filtrare ulei VITO
- Cel mai inovator filtru si tester de ulei din lume
Save up to

50%

You will get much better profit by significantly increasing the lifetime of your frying oil.

Optimal

Quality

You will serve perfectly fried products thanks to optimal clean oil.

Less

workload

You save a lot of time due to less changes of oil and cleaning of your fryer.
VITO oil filter systems save up to 50% costs simply by cleaning the frying oil, shortening or any other frying medium. After 4:30 minutes your oil is clean, due to fully automatical frying oil filtration. VITO needs no supervision and offers the highest work safety due to no contact with the hot frying medium.

Operation Manager, Mr. Bassem Noureddine:
Goodies, Lebanon"
"...We are very happy with VITO..."

Food & Beverage Director, Mr. Martin Öijerstedt:
Copenhagen Marriott Hotel, Denmark"
"...VITO® is good, we consume less oil now and as well oil is more clean as without filtration..."

Quality Manager, Mr. König:
Kentucky Fried Chicken (KFC), Germany"
"...The VITO® Oiltester doing a great job! We are very satisfied!..."

General Manager, Mr. Sergio Arciniega:
Chilis Centro Magno, Mexico"
"...VITO® helped us to extend the life time of our oil from 3-4 days to 7 days. Our oil is in the best conditions now and no risk for our valuable customers' health..."

Mr. Meier, Kitchen Chef:
Sheraton Hannover Pelikan Hotel, Germany"
"...VITO is quite a good machine. We save a lot of money and time!..."

Chief Steward, Mr. Moin Merchant:
Beach Rotana Hotel & Towers, United Arab Emirates"
"...We are very happy with VITO,and the additional benefits for our product quality we get..."

Mr. Markus Rotard, Head Chef:
Sheraton Stockholm Hotel & Towers, Sweden"
"...I already knew the machine from my time in Sheraton Berlin...I am fully content with the machine, it gives me the full benefits!..."

Mr. Travis Casather, Executive Chef:
Cinnamon Grand Hotel, Sri Lanka"
"... we are very happy with VITO. Savings and increased quality of our fried dishes! We can highly recommend VITO..."

Mr. Stüfler:
XXX-LUTZ Restaurant, Austria"
"...VITO is a great device,easy to use and very efficient..."

Executive Chef, Mr. Nathan Chilcott:
JW Marriott Hotel Bangkok, Thailand"
"...Me and my team are very satisfied with VITO® oil filter system. We improved our fried products quality with VITO® a lot!..."
Mr. Marouf, Manager:
Hard Rock Cafe Oslo, Norway"
"...we are more than satisfied with our VITO. We are planning on using VITO in all our stores until the end of the year. Since we got it our oil is much cleaner and we saved a lot of money. I only can suggest VITO to everybody. It is good in saving money and very good for the environment..."

Mr. Simone La Gamba, Executive Chef:
Shangri-La, Shenyang, China"
"...I am very happy with VITO. The quality of our fried dishes has dramatically improved. Our guests do recognize it. In addition we are saving 50% of our oil. This machine was paid back within a few months!..."

Mr. Vinod Nair, Regional Fresh Food Manager:
Lulu Market, United Arab Emirates"
"...We are very happy having bought the VITO oil filter system. Our oil quality immensely improved and we are saving a lot of money..."

Ms. Machner:
FacilityServices Hannover GmbH, Germany"
"...Saves a lot of money..."

Mr. K.A.C. Prasad, Executive Chef:
Iberotel Miramar Al Aqah Beach Resort, United Arab Emirates"
"...VITO oil filtering machine had given a piece of mind for chef's reducing the oil consumption by 25-30%..and the Oiltester makes sure you have clean oil for your valuable customers..."

Executive Chef, Mr. Benjamin Joubrel:
Renaissance Moscow Monarch Centre Hotel, Russian Federation"
"...We are using VITO® everyday, we have a good product quality and less oil consumption..."

T.G.I Leeds:
TGI Friday's Leeds Trinity, United Kingdom"
"...The quality of the product we send out has also shown improvement especially on fries as the oil quality is so much better..."

Mr. Baskaran, F&B Manager:
Le Meridien Bangalore, India"
"...VITO is a great piece of equipment. We reach 45% savings on our oil, very easy to use..."

Mrs. Margret O´Donnel, headchef:
Yeats Tavern Restaurant, Ireland"
"...We are very happy with VITO®. We are using it now already for a couple of weeks. It is very easy to handle and a great investment. Don´t want to miss it anymore..."
F&B Manager, Mr. Andreas Meier:
Radisson Blu Hotel, Zurich Airport, Switzerland"
Thanks to VITO, we were able to reduce our costs by 20%, not only in purchasing, but also in disposal. VITO also improves the quality of fried food because the burned particles not adhere at fries, fish biscuits or courgette flowers.."
Vazut in peste
Folosit in
Poti sa gasesti VITO in toate tipurile de bucatarii:
Restaurantele cu servicii rapide sau restaurantele de tip fast-food folosesc VITO in toate friteuzele lor de dimensiuni mari si cuve deschise.
VITO este potrivit pentru productia alimentara cu friteuze continue automate, de exemplu in brutarii.
Pentru a oferi cea mai mare calitate alimentelor, restaurantele rafinate folosesc toate tipurile de produse din gama VITO in bucatariile lor.
VITO poate acoperi nevoile oricarui tip de restaurant
... si functioneaza in:
Friteuze cu cuve deschise
Premiile si referintele noastre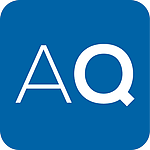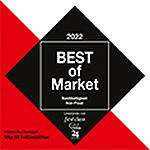 Best of Market Award 2022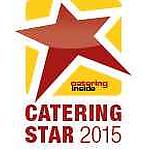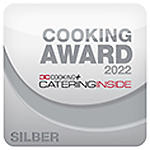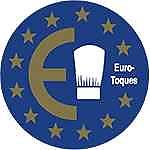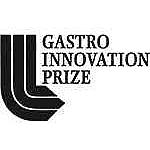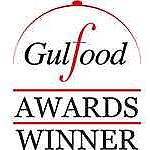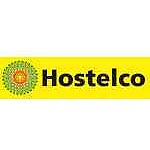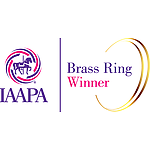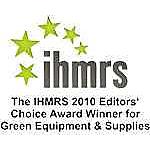 ihmrs Green Equpment 2010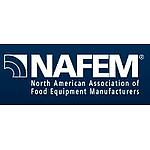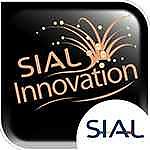 SIAL Innovation Award Winner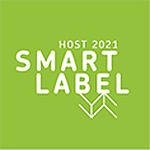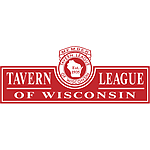 Tavern League of Wisconsin