Säästke kuni 50% oma toiduõlist
VITO toiduõli filtreerimissüsteem
- maailma kõige uuenduslikum fritüüriõli filtersüsteem ja õlitester
Säästke kuni 50%

Saate palju paremat kasumit, kui pikendate oluliselt fritüüriõli eluiga.

Optimaalne kvaliteet

Te pakute täiuslikult friteeritud tooteid tänu optimaalsele ja puhtale õlile.

Vähem töökoormust

Säästate palju aega, kuna on vähem õlivahetusi ja fritüüride puhastamist.
Õli filtreerimine on tehtud lihtsaks
VITO toiduõlifiltreerimisüsteemid säästavad kuni 50% kuludest, puhastades toiduõli, fritüüriõli või muud praadimiseks kasutatavat õli. Pärast 4:30 minutit on õli puhas, tänu täielikult automaatsele friteerimisõli filtreerimisele. VITO ei vaja järelevalvet ja pakub kõrgeimat tööohutust, kuna puudub kontakt kuuma praadimiskeskkonnaga.
VITO klientide tagasiside

Quality Manager, Mr. König:
Kentucky Fried Chicken (KFC), Germany
"
"...The VITO® Oiltester doing a great job! We are very satisfied!..."

General Manager, Mr. Sergio Arciniega:
Chilis Centro Magno, Mexico
"
"...VITO® helped us to extend the life time of our oil from 3-4 days to 7 days. Our oil is in the best conditions now and no risk for our valuable customers' health..."

Executive Sous Chef, Mr. Saad Mohamed:
Renaissance Cairo Mirage City Hotel, Egypt
"
"...VITO is a good filter machine, we use it in 2 kitchens in the Hotel, we are happy with it..."

Mr. Marouf, Manager:
Hard Rock Cafe Oslo, Norway
"
"...we are more than satisfied with our VITO. We are planning on using VITO in all our stores until the end of the year. Since we got it our oil is much cleaner and we saved a lot of money. I only can suggest VITO to everybody. It is good in saving money and very good for the environment..."

Mr. Fredrik, Chef of kitchen:
Stadspark, Belgium
"
"...We're saving at least 20% of our oil costs with VITO®. The machine works very fast and delivers good results through clean oil and high quality fried goods..."

Mr. Andre Muenster, Chef:
The Westin Dubai Mina Seyahi Beach Resort & Marina, United Arab Emirates
"
"...We are happy with VITO oil filter system, we are using it for 4 years and everything is good..."
Manager, Mr. Gregory Davis:
Dairy Queen, United States
"
"...VITO helps us maintain a better quality and save oil at the same time..."

Mr. Paul McKerrel, Owner:
Hard Rock Cafe Amsterdam, Netherlands
"
"...We are very satisfied with the VITO 80. The oil stays clean for a much longer time. Yes, definitely a great investment!..."
Mr. Kalim Uddin, Asst. Manager:
Meridian Foods Ltd., Bangladesh
"
"...we are very satisfied with our VITO®. It really lives its promises and we are very happy to offer best quality fried food to our customers and guests..."

Mr. Zahner, CEO:
Zahner Fischhandel AG, Switzerland
"
"...we use our X1 every day as we fry 1 tonne fish per week..."

Operation Manager, Mr. Bassem Noureddine:
Goodies, Lebanon
"
"...We are very happy with VITO..."
Executive Chef:
Courtyard Dubai, Green Community, United Arab Emirates
"
"...What can we say about it: Fast, easy to use, healthy, good for the environment and above all, very cost effective. Should be mandatory in each outlet where fryers are used..."

Executive Sous Chef, Mr. Rock Francia:
Le Meridien Mina Seyahi, United Arab Emirates
"
"... VITO is a good filter system to maintain the quality of cooking oil, and save costs..."
Owner, Mr. Keith Hitzemann:
Dairy Queen #10865, United States
"
"...We are satisfied with our VITO..."

Mrs. Schmidt, Restaurant Manager:
Block House Am Kröpckei BH 113, Germany
"
"...we are totally satisfied with our VITO, supereasy handling..."

Mr. Markus Rotard, Head Chef:
Sheraton Stockholm Hotel & Towers, Sweden
"
"...I already knew the machine from my time in Sheraton Berlin...I am fully content with the machine, it gives me the full benefits!..."

Mr. Simone La Gamba, Executive Chef:
Shangri-La, Shenyang, China
"
"...I am very happy with VITO. The quality of our fried dishes has dramatically improved. Our guests do recognize it. In addition we are saving 50% of our oil. This machine was paid back within a few months!..."

Mister Volz:
tobi's GmbH, Germany
"
"...with VITO 50 we have achieved a lifetime extension on the oil up to 50%. Easy handling and we are very satisfied..."
Mr. Debrup Mitra, Executive Chef:
JW Marriott Hotel Dubai, United Arab Emirates
"
"...VITO® is helpful to reduce the oil cost by increasing the oil life time and improving the products quality..."

Burger King Deutschland GmbH: District Manager, Mr. Rodrigue Zevounou:
Burger King #13651, Germany
"
"...We save 40% on our oil cost!"
On kasutusel üle @@ riigis
On kasutusel üle @@ köögis
VITO võib leida igat tüüpi köögist:
Kiire teenindusega restoranid või kiirtoidurestoranid kasutavad VITO-t tavaliselt suurtes fritüürides ja avatud vannides.
VITO on sobiv toidutänavatele, kus automaatsed pidevalt töötavad fritüürid, nt pagaritööstus jt
Kvaliteetseima toidu pakkumiseks kasutavad peene söögikoha restoranid oma köögis igat sorti VITO tooteid.
Katmaks laia valikut vabaaja söögikohtasid, pole VITO jaoks mitte mingi probleem.
...ja töötab:
Meie autasud ja liikmelisus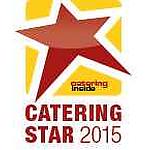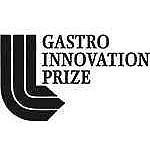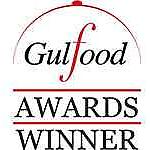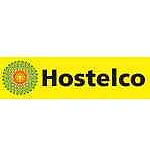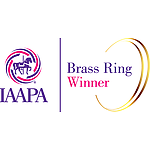 ihmrs Green Equpment 2010
SIAL Innovation Award Winner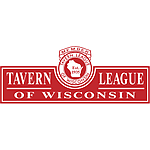 Tavern League of Wisconsin