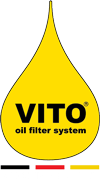 Säästke kuni 50% oma toiduõlist
VITO toiduõli filtreerimissüsteem
- maailma kõige uuenduslikum fritüüriõli filtersüsteem ja õlitester
Säästke kuni 50%

Saage suuremat kasumit, pikendades fritüüriõli eluiga oluliselt

Optimaalne kvaliteet

Pakkuge täiuslikult friteeritud tooteid tänu optimaalsele ja puhtale õlile.

Vähem töökoormust

Säästate palju aega, kuna on vähem õlivahetusi ja fritüüride puhastamist.
Õli filtreerimine on tehtud lihtsaks
VITO toiduõlifiltreerimisüsteem säästab kuni 50% kuludest ja puhastab toiduõli, fritüüriõli või muu praadimiseks kasutatava õli. Pärast 4:30 minutit on õli puhas, tänu täielikult automaatsele friteerimisõli filtreerimisele. VITO ei vaja järelevalvet ja pakub kõrgeimat tööohutust, kuna puudub kontakt kuuma praadimiskeskkonnaga.
VITO klientide tagasiside

Owner, Mr. Paul Ivancich:
Dairy Queen #10011, United States
"
"...With the VITO we double the life of our frying oil! Furthermore we really feel we're getting a consistently high quality product. My staff is also truly happy with the easy handling ..."
Mr. Travis Casather, Executive Chef:
Cinnamon Grand Hotel, Sri Lanka
"
"... we are very happy with VITO. Savings and increased quality of our fried dishes! We can highly recommend VITO..."

Mr. Judson, Chef de cuisine:
Boomerang's Steakhouse, Canada
"
"...We have had our VITO for 2 months. Oil consumption has decreased over 50%. Product consistency has improved dramatically in quality and taste..."
Executive Chef, Mr. Ademir Husakic:
Hilton Wien, Austria
"
"...We are using our VITO 50 daily - we save a lot of frying oil and improve significantly the quality of it for our customers..."

Chef, Mr. Michael Dasalla:
Marriott Hotel Jeddah, Saudi Arabia
"
"...VITO helped us to reduce the frying oil consumption to the half and increases the product quality at the same time..."
Peter Schöffauer, Betriebsleiter:
Genossenschaft Migros Zürich, Switzerland
"
"...there is nothing better..."

Mrs. Miller, T.G.I Fridays Mill Hill:
TGI Friday's Mill Hill, United Kingdom
"
"...The quality of the product we send out has also shown improvement especially on fries as the oil quality is so much better..."
Operations Manager, Mr. Hanke & Chef, Mr. Gugle:
Aramark GmbH i.Hs Groz-Beckert KG, Germany
"
"...VITO® makes the work much easier and grants a higher safety standard. The lifetime of our oil has doubled and in combination with the oiltester it is ideal for the HACCP documentation..."

Mr. Vinod Nair, Regional Fresh Food Manager:
Lulu Market, United Arab Emirates
"
"...We are very happy having bought the VITO oil filter system. Our oil quality immensely improved and we are saving a lot of money..."

Resident Chef, Mr. Borszcs:
InterContinental, Saudi Arabia
"
"...Using VITO®, my food is hygenic and I am saving a lot of money. Easy to use and a very good product..."
Daniel Epprecht, Manager Gastronomy:
Genossenschaft Migros Zürich, Switzerland
"
"...I am fascinated by VITO..."

Mrs Biljana Kasic, Executive Sous Chef:
Thompson Hotel Toronto, Canada
"
"...We are very happy with VITO, oil life time extends when we filter it regularly..."
F&B Manager, Mr. Andreas Meier:
Radisson Blu Hotel, Zurich Airport, Switzerland
"
Thanks to VITO, we were able to reduce our costs by 20%, not only in purchasing, but also in disposal. VITO also improves the quality of fried food because the burned particles not adhere at fries, fish biscuits or courgette flowers.."
Manager, Mr. Maurix:
Sodexo, Netherlands
"
"...we are really happy with our VITO´s. It´s saving us so much money. We have oil savings of 50% to 62% (16.000€/year). We don´t want to miss out on that little machine anymore!..."

Mr. Baskaran, F&B Manager:
Le Meridien Bangalore, India
"
"...VITO is a great piece of equipment. We reach 45% savings on our oil, very easy to use..."
Mr. James Rosser, Executive Chef:
WHITING & HAMMOND, United Kingdom
"
"...We are using half the amount of oil and saving loads of money – we are delivering a consistent highly quality fried product to our customers – I highly recommended the VITO system to anyone..."
Executive Sous Chef, Mr. Hamada Kamal:
Renaissance Sharm Elsheikh Golden View Beach Resort, Egypt
"
"...Frying oil lasts longer time with using VITO oil filter system and product quality is better, we are happy with it..."
Mr. K.A.C. Prasad, Executive Chef:
Iberotel Miramar Al Aqah Beach Resort, United Arab Emirates
"
"...VITO oil filtering machine had given a piece of mind for chef's reducing the oil consumption by 25-30%..and the Oiltester makes sure you have clean oil for your valuable customers..."
Ms. Machner:
FacilityServices Hannover GmbH, Germany
"
"...Saves a lot of money..."

Mr. Simone La Gamba, Executive Chef:
Shangri-La, Shenyang, China
"
"...I am very happy with VITO. The quality of our fried dishes has dramatically improved. Our guests do recognize it. In addition we are saving 50% of our oil. This machine was paid back within a few months!..."
On kasutusel üle 150
On kasutusel üle 40.000
VITO-t võib kasutada igat tüüpi köögis:
Kiire teenindusega restoranid või kiirtoidurestoranid kasutavad VITO-t tavaliselt suurtes fritüürides ja avatud vannides.
VITO on sobiv ka tootmisliinile, kus pidevalt töötavad automaatsed fritüürid. Nt pagaritööstus jt.
Peene söögikoha restoranid kasutavad oma köögis kvaliteetseima toidu pakkumiseks igat sorti VITO tooteid.
VITO-t saab mitmekesiselt rakendada igasugustes söögikohtades.
Liharestoranid (steak house)
Kus VITO töötab:
Meie autasud ja liikmelisus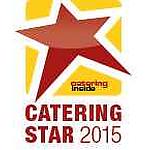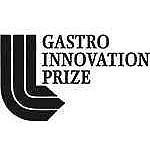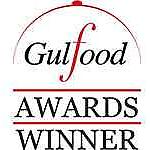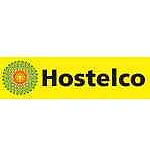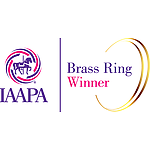 ihmrs Green Equpment 2010
SIAL Innovation Award Winner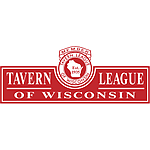 Tavern League of Wisconsin