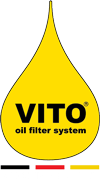 Säästke kuni 50% oma toiduõlist
VITO toiduõli filtreerimissüsteem
- maailma kõige uuenduslikum fritüüriõli filtersüsteem ja õlitester
Säästke kuni 50%

Saage suuremat kasumit, pikendades fritüüriõli eluiga oluliselt

Optimaalne kvaliteet

Pakkuge täiuslikult friteeritud tooteid tänu optimaalsele ja puhtale õlile.

Vähem töökoormust

Säästate palju aega, kuna on vähem õlivahetusi ja fritüüride puhastamist.
Õli filtreerimine on tehtud lihtsaks
VITO toiduõlifiltreerimisüsteem säästab kuni 50% kuludest ja puhastab toiduõli, fritüüriõli või muu praadimiseks kasutatava õli. Pärast 4:30 minutit on õli puhas, tänu täielikult automaatsele friteerimisõli filtreerimisele. VITO ei vaja järelevalvet ja pakub kõrgeimat tööohutust, kuna puudub kontakt kuuma praadimiskeskkonnaga.
VITO klientide tagasiside

Food & Beverage Director, Mr. Martin Öijerstedt:
Copenhagen Marriott Hotel, Denmark"
"...VITO® is good, we consume less oil now and as well oil is more clean as without filtration..."

Mr. John van de Laak, executive chef:
Van der Valk Hotel 's Hertogenbosch-Vught, Netherlands"
"...We save oil with VITO but more important for us is the improved quality of our fried products..."

Executive Director Mr. Kamal Agrawal
Haldiram Foods International Pvt. Ltd., India"
"We are very happy to use the VITO mobile system in our daily operation and therefore ensure a consistent quality of our fried products"

Mr. Crompton, Chef:
Gate Gourmet Hong Kong Limited, Hong Kong"
"...We are satisfied with VITO and the quality of our fried products improved..."

Executive Chef, Mr. Nathan Chilcott:
JW Marriott Hotel Bangkok, Thailand"
"...Me and my team are very satisfied with VITO® oil filter system. We improved our fried products quality with VITO® a lot!..."
Kitchen chef:
Grand Hyatt Berlin GmbH, Germany"
"...Really uncomplicated in handling, really environment-friendly, really good savings, absolutely recommendable..."
Executive Chef, Mr. Ademir Husakic:
Hilton Wien, Austria"
"...We are using our VITO 50 daily - we save a lot of frying oil and improve significantly the quality of it for our customers..."

T.G.I Leeds:
TGI Friday's Leeds Trinity, United Kingdom"
"...The quality of the product we send out has also shown improvement especially on fries as the oil quality is so much better..."

Mr. Thayakaran, Executive Cheft at Panta Rhei:
Zurichsee Gastro, Switzerland"
"...With VITO® we have to change the oil less. Furthermore we are having less workload becaus we are saving time cleaning the fryer, what delights the whole team..."

Mr. Jeff Keeler, Manager:
Boston Pizza, Canada"
"...We purchased 1 VITO 80. The results were fantastic. We bought 7 more units for the rest of our locations..."

Mr. Travis Casather, Executive Chef:
Cinnamon Grand Hotel, Sri Lanka"
"... we are very happy with VITO. Savings and increased quality of our fried dishes! We can highly recommend VITO..."

Mrs. Dimitrova, Owner:
Samex Ltd., Bulgaria"
"...VITO oil filter system is easy for operating and consumer friendly. It is fast for filtering. Paper filters are high quality and are money saving with long life..."

Restaurant Manager, Mr. Scherr
XXXLUTZ KG Restaurant, Austria"
"...VITO is worth it, we save on fry oil and the quality of our fried goods is guaranteed, very recommendable..."

Mr. Hoffmann, Headchef:
Aramark GmbH c/o Airbus Operations GmbH, Germany"
"...We achieve a longer lifetime of our oil. Easy handling and a easier cleaning of our fryers. Savings also in staff costs...time savings..."

Executive Chef, Mr. Benjamin Joubrel:
Renaissance Moscow Monarch Centre Hotel, Russian Federation"
"...We are using VITO® everyday, we have a good product quality and less oil consumption..."

Judith Giger, store manager:
Coop Retail Bahnhof St. Gallen, Switzerland"
"...We use VITO in our automatic fryer and use at least 50% less frying oil now..."

Executive Chef, Mr. Uwe Micheel:
Radisson Blu Hotel, Dubai Deira Creek, United Arab Emirates"
"...I have already bought my third machine. I am really satisfied with VITO®. It is no witching and does what it should do..."

Manager, Mr. Gregory Davis:
Dairy Queen, United States"
"...VITO helps us maintain a better quality and save oil at the same time..."

Mister Volz:
tobi's GmbH, Germany"
"...with VITO 50 we have achieved a lifetime extension on the oil up to 50%. Easy handling and we are very satisfied..."

Mr. Fredrik, Chef of kitchen:
Stadspark, Belgium"
"...We're saving at least 20% of our oil costs with VITO®. The machine works very fast and delivers good results through clean oil and high quality fried goods..."
On kasutusel üle 150
On kasutusel üle 40.000
VITO-t võib kasutada igat tüüpi köögis:
Kiire teenindusega restoranid või kiirtoidurestoranid kasutavad VITO-t tavaliselt suurtes fritüürides ja avatud vannides.
VITO on sobiv ka tootmisliinile, kus pidevalt töötavad automaatsed fritüürid. Nt pagaritööstus jt.
Peene söögikoha restoranid kasutavad oma köögis kvaliteetseima toidu pakkumiseks igat sorti VITO tooteid.
VITO-t saab mitmekesiselt rakendada igasugustes söögikohtades.
Liharestoranid (steak house)
Kus VITO töötab:
Meie autasud ja liikmelisus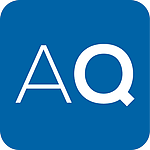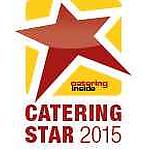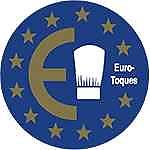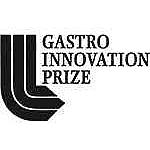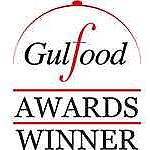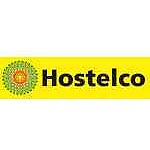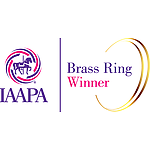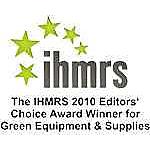 ihmrs Green Equpment 2010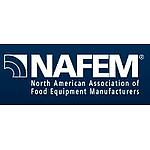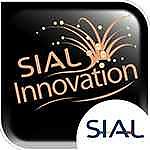 SIAL Innovation Award Winner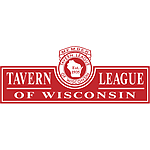 Tavern League of Wisconsin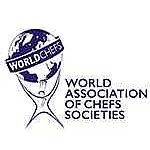 Kui teil on küsimusi, tagasisidet või ideid, mida soovite jagada, saatke meile sõnum või helistage meile:
+372 56 568 268
Eltermo OÜ
Mõisavahe 34-1, Tartu 50708
Homepage
#vitofilter