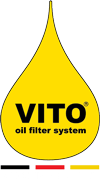 Säästke kuni 50% oma toiduõlist
VITO toiduõli filtreerimissüsteem
- maailma kõige uuenduslikum fritüüriõli filtersüsteem ja õlitester
Säästke kuni 50%

Saage suuremat kasumit, pikendades fritüüriõli eluiga oluliselt

Optimaalne kvaliteet

Pakkuge täiuslikult friteeritud tooteid tänu optimaalsele ja puhtale õlile.

Vähem töökoormust

Säästate palju aega, kuna on vähem õlivahetusi ja fritüüride puhastamist.
Õli filtreerimine on tehtud lihtsaks
VITO toiduõlifiltreerimisüsteem säästab kuni 50% kuludest ja puhastab toiduõli, fritüüriõli või muu praadimiseks kasutatava õli. Pärast 4:30 minutit on õli puhas, tänu täielikult automaatsele friteerimisõli filtreerimisele. VITO ei vaja järelevalvet ja pakub kõrgeimat tööohutust, kuna puudub kontakt kuuma praadimiskeskkonnaga.
VITO klientide tagasiside

Miss Heine:
EDEKA Center Weidauer, Germany"
"...with VITO we achieve significant savings..."

Mr. James Mifsud, Executive Chef:
The Westin Dragonara Resort, Malta"
"...VITO is a good product, it extends the oil life time and improves product quality..."

Mr. James Rosser, Executive Chef:
WHITING & HAMMOND, United Kingdom"
"...We are using half the amount of oil and saving loads of money – we are delivering a consistent highly quality fried product to our customers – I highly recommended the VITO system to anyone..."

Ms. Machner:
FacilityServices Hannover GmbH, Germany"
"...Saves a lot of money..."

Mr. Markus Rotard, Head Chef:
Sheraton Stockholm Hotel & Towers, Sweden"
"...I already knew the machine from my time in Sheraton Berlin...I am fully content with the machine, it gives me the full benefits!..."

Executive Chef, Mr. Nathan Chilcott:
JW Marriott Hotel Bangkok, Thailand"
"...Me and my team are very satisfied with VITO® oil filter system. We improved our fried products quality with VITO® a lot!..."

Operations Manager, Mr. Hanke & Chef, Mr. Gugle:
Aramark GmbH i.Hs Groz-Beckert KG, Germany"
"...VITO® makes the work much easier and grants a higher safety standard. The lifetime of our oil has doubled and in combination with the oiltester it is ideal for the HACCP documentation..."

Chef, Mr. Michael Dasalla:
Marriott Hotel Jeddah, Saudi Arabia"
"...VITO helped us to reduce the frying oil consumption to the half and increases the product quality at the same time..."

Mr. Jeff Keeler, Manager:
Boston Pizza - Halifax - Bayers Lake, Canada"
"...We purchased 1 VITO 80. The results were fantastic. We bought 7 more units for the rest of our locations..."

Quality Manager, Mr. König:
Kentucky Fried Chicken (KFC), Germany"
"...The VITO® Oiltester doing a great job! We are very satisfied!..."

Mr. Judson, Chef de cuisine:
Boomerang's Steakhouse, Canada"
"...We have had our VITO for 2 months. Oil consumption has decreased over 50%. Product consistency has improved dramatically in quality and taste..."

Mr. Freddy, Executive Chef:
Old Ground Hotel, Ireland"
"...we are very satisfied with VITO®. We can highly recommend it to everybody that wants higher quality of fried goods and wants to safe money. Great product!..."

Mr. Kalim Uddin, Asst. Manager:
Meridian Foods Ltd., Bangladesh"
"...we are very satisfied with our VITO®. It really lives its promises and we are very happy to offer best quality fried food to our customers and guests..."

Mr. Dave Kraft, Owner:
Bobbejaanland BVBA, Belgium"
"...We are using our VITO now for many years and are satisfied. We benefit from less oil consumption and a higher product quality..."

Mr. Sirote, Restaurant Manager:
INTERSPAR Restaurace v EUROPAKu, Czech Republic"
"...VITO works immaculate, we save at least one third oil..."

Mr. John van de Laak, executive chef:
Van der Valk Hotel 's Hertogenbosch-Vught, Netherlands"
"...We save oil with VITO but more important for us is the improved quality of our fried products..."

Mr. Russell Kent, F&B Manager:
Holiday Inn Darling Harbour, Australia"
"...With VITO our frying oil lasts longer, as well as our product quality improved.We are using VITO for 8 years now without any breakdowns..."

Mr. Meier, Kitchen Chef:
Sheraton Hannover Pelikan Hotel, Germany"
"...VITO is quite a good machine. We save a lot of money and time!..."

Mrs. Margret O´Donnel, headchef:
Yeats Tavern Restaurant, Ireland"
"...We are very happy with VITO®. We are using it now already for a couple of weeks. It is very easy to handle and a great investment. Don´t want to miss it anymore..."

Christian, Store Manager:
Hans im Glück Rosenheim, Germany"
"...VITO gives us the possibility to fry in an always clean oil and improved our food's quality tremendously..."
On kasutusel üle 150
On kasutusel üle 50.000
VITO-t võib kasutada igat tüüpi köögis:
Kiire teenindusega restoranid või kiirtoidurestoranid kasutavad VITO-t tavaliselt suurtes fritüürides ja avatud vannides.
VITO on sobiv ka tootmisliinile, kus pidevalt töötavad automaatsed fritüürid. Nt pagaritööstus jt.
Peene söögikoha restoranid kasutavad oma köögis kvaliteetseima toidu pakkumiseks igat sorti VITO tooteid.
VITO-t saab mitmekesiselt rakendada igasugustes söögikohtades.
Liharestoranid (steak house)
Kus VITO töötab:
Meie autasud ja liikmelisus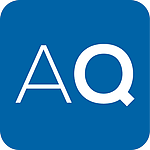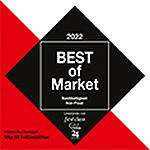 Best of Market Award 2022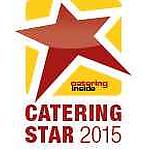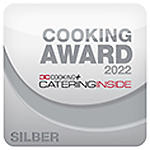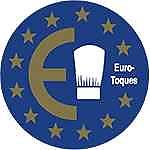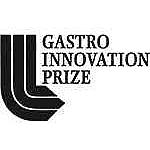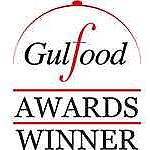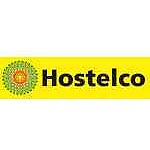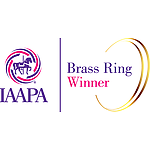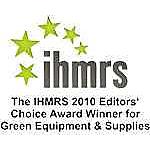 ihmrs Green Equpment 2010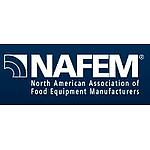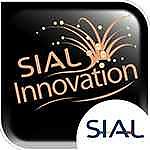 SIAL Innovation Award Winner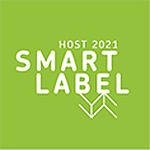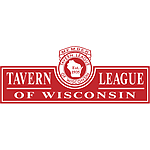 Tavern League of Wisconsin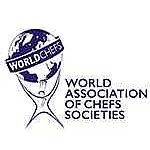 Kui teil on küsimusi, tagasisidet või ideid, mida soovite jagada, saatke meile sõnum või helistage meile:
+372 56 568 268
Eltermo OÜ
Mõisavahe 34-1, Tartu 50708
Homepage
#vitofilter