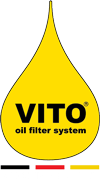 Takarítson meg akár 50%-ot

sütőolajából
VITO olajszűrő rendszer
- a világ leginnovatívabb sütőolajszűrője és olajtesztere
Spóroljon akár

50%-ot!

Sokkal nagyobb profitot ér el, ha jelentősen megnöveli a sütőolaj élettartamát.

Optimális

Minőség

A mindig optimális, tiszta olajnak köszönhetően tökéletesen sült termékeket szolgálhat fel.

kevesebb

munkaterhelés

A kevesebb olajcserével és olajsütő tisztítással rengeteg időt takaríthat meg.
A VITO olajszűrő rendszerek akár 50%-nyi költséget takarítanak meg a sütőolaj tisztításával. 4 és fél perc elteltével az olaj tiszta, a teljesen automatikus sütőolaj-szűrésnek köszönhetően. A VITO nem igényel felügyeletet, és a legmagasabb munkabiztonságot kínálja, mivel a használója nem érintkezik a forró sütőközeggel.
Kitchen chef:
Grand Hyatt Berlin GmbH, Germany"
"...Really uncomplicated in handling, really environment-friendly, really good savings, absolutely recommendable..."

Manager, Mr. Gregory Davis:
Dairy Queen, United States"
"...VITO helps us maintain a better quality and save oil at the same time..."

Dominik, Head CHef:
foodrinks Gastro GmbH, Germany"
"...VITO gives us the possibility to fry in an always clean oil and improved our food's quality tremendously..."

Executive Chef, Mr. Benjamin Joubrel:
Renaissance Moscow Monarch Centre Hotel, Russian Federation"
"...We are using VITO® everyday, we have a good product quality and less oil consumption..."

Executive Sous Chef, Mr. Hamada Kamal:
Renaissance Sharm Elsheikh Golden View Beach Resort, Egypt"
"...Frying oil lasts longer time with using VITO oil filter system and product quality is better, we are happy with it..."

Mr. Joachim Kreisel, Executive Chef:
Sheraton Incheon Hotel, Korea, Republic of"
"...Our oil is cleaner after using VITO, and lasts for longer time, product quality has been improved as well..."

Mr. Crompton, Chef:
Gate Gourmet Hong Kong Limited, Hong Kong"
"...We are satisfied with VITO and the quality of our fried products improved..."

Mr. Wichmann, Manager:
Block House Frankfurt BH 122, Germany"
"...Positive effect for the lifetime..."

Mr. Meier, Kitchen Chef:
Sheraton Hannover Pelikan Hotel, Germany"
"...VITO is quite a good machine. We save a lot of money and time!..."
Peter Schöffauer, Betriebsleiter:
Genossenschaft Migros Zürich, Switzerland"
"...there is nothing better..."
Mrs. Daniela Peters, Owner:
Snack-In, Belgium"
"...By using VITO we are saving oil and on this way cash money..."
Pascal Moser, Inhaber
Restaurant Gaden, Switzerland"
"...save up to 50% oil costs with VITO - that's not just a slogan, it's true..."

General Manager, Mr. Sergio Arciniega:
Chilis Centro Magno, Mexico"
"...VITO® helped us to extend the life time of our oil from 3-4 days to 7 days. Our oil is in the best conditions now and no risk for our valuable customers' health..."

Anthony James Daly, Kitchen Manager:
Hard Rock Cafe Manchester, United Kingdom"
"...We are very happy with the machine and the results..."

Mrs. Giovanna Eleutri Viola, Deli Manager:
Pick n' Pay Equestria Mall Family Store, South Africa"
"...Our store uses 2 of the VITO50 machines. Our oil consumption and therefore our oil costs was reduced remarkably. The machine is maintenance free and user friendly and adds great value to any business using oil..."

Mr. Kalim Uddin, Asst. Manager:
Meridian Foods Ltd., Bangladesh"
"...we are very satisfied with our VITO®. It really lives its promises and we are very happy to offer best quality fried food to our customers and guests..."

Mr. Zahner, CEO:
Zahner Fischhandel AG, Switzerland"
"...we use our X1 every day as we fry 1 tonne fish per week..."

Mr. Alupotha, Executive Chef:
Cinnamon Dhonveli Maldives, Maldives"
"...I am saving a lot of oil and will buy the 2nd VITO very soon for our resort..."

Mr. Schweighardt, Resort Manager:
Universal Resorts-maafushivaru, Maldives"
"...We are very satisfied with our VITO! Easy handling, high quality fried food and cost savings, perfect!..."

Mr. Nuno Maximiano, Owner:
GRUPO ADEGA DA MARINA MAIS, LDA., Portugal"
"...We are satisfied with all our VITOs, and I recommend it to other restaurants outlets as well..."
Több mint 150 országban
Több mint 40.000 konyhában
A VITO minden típusú konyhában megtalálható:
A gyorskiszolgáló-éttermek, vagy a gyorséttermek a VITO-t nagy sütőikben és nyitott kádaikban használják.
A VITO használható élelmiszergyárak, pékségek automata, folyamatos üzemű sütőiben.
A legjobb minőségű ételek biztosítása érdekében a fine dining éttermek a VITO termékek mindegyikét használják konyháikban.
A magyaros éttermek sokszínűségének lefedése nem nagy dolog a VITO számára.
…és a VITO használható:
Lapos fenekű olajsütőkben
Szellőztetés nélküli automata olajsütőkben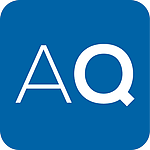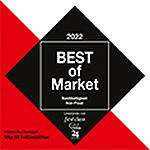 Best of Market Award 2022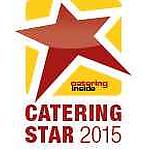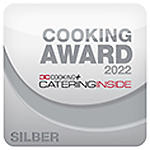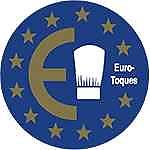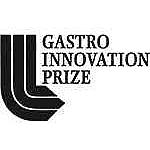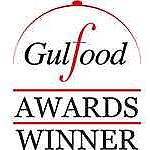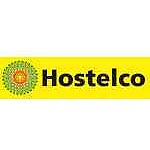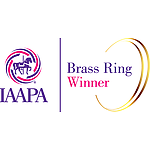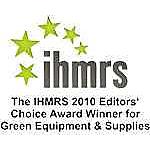 ihmrs Green Equpment 2010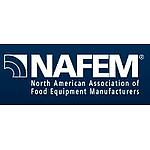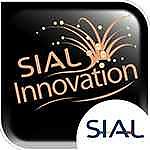 SIAL Innovation Award Winner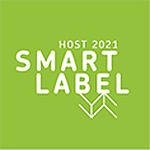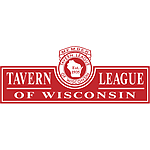 Tavern League of Wisconsin