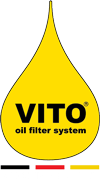 Takarítson meg akár 50%-ot

sütőolajából
VITO olajszűrő rendszer
- a világ leginnovatívabb sütőolajszűrője és olajtesztere
Spóroljon akár

50%-ot!

Sokkal nagyobb profitot ér el, ha jelentősen megnöveli a sütőolaj élettartamát.

Optimális

Minőség

A mindig optimális, tiszta olajnak köszönhetően tökéletesen sült termékeket szolgálhat fel.

kevesebb

munkaterhelés

A kevesebb olajcserével és olajsütő tisztítással rengeteg időt takaríthat meg.
A VITO olajszűrő rendszerek akár 50%-nyi költséget takarítanak meg a sütőolaj tisztításával. 4 és fél perc elteltével az olaj tiszta, a teljesen automatikus sütőolaj-szűrésnek köszönhetően. A VITO nem igényel felügyeletet, és a legmagasabb munkabiztonságot kínálja, mivel a használója nem érintkezik a forró sütőközeggel.

Chief Steward, Mr. Rosario Hinojosa:
JW Marriott Hotel Lima, Peru"
"...we are super satisfied with VITO®! It makes our daily life much easier and we save a lot of oil..."

Mister Wiechmann:
Sausalitos Göttingen, Germany"
..."VITO is safe in the handling and we profit from significant oil cost savings as well!"...

Mr. Michel Muffat, Executive Chef:
Kuramathi - Island Resort, Maldives"
"...We implemented VITO in 3 main kitchens. I just order 3 more to fill up all Kuramathi Island kitchens. In the nearby future I will equip our 2 staffs canteens and 2 other resorts islands as well. We saved a lot on oil. VITO is a great filtering machine..."

Mrs. Giovanna Eleutri Viola, Deli Manager:
Pick n' Pay Equestria Mall Family Store, South Africa"
"...Our store uses 2 of the VITO50 machines. Our oil consumption and therefore our oil costs was reduced remarkably. The machine is maintenance free and user friendly and adds great value to any business using oil..."

Mr. Crompton, Chef:
Gate Gourmet Hong Kong Limited, Hong Kong"
"...We are satisfied with VITO and the quality of our fried products improved..."

Dominik, Head CHef:
foodrinks Gastro GmbH, Germany"
"...VITO gives us the possibility to fry in an always clean oil and improved our food's quality tremendously..."

Mr. Simone La Gamba, Executive Chef:
Shangri-La, Shenyang, China"
"...I am very happy with VITO. The quality of our fried dishes has dramatically improved. Our guests do recognize it. In addition we are saving 50% of our oil. This machine was paid back within a few months!..."

Executive Sous Chef, Mr. Saad Mohamed:
Renaissance Cairo Mirage City Hotel, Egypt"
"...VITO is a good filter machine, we use it in 2 kitchens in the Hotel, we are happy with it..."

Mr. Jarvoj, Headchef:
Ibis Brighton, United Kingdom"
"... We are happy with the VITO! Clean oil, less work and saving money!..."

Mr. Jeff Keeler, Manager:
Boston Pizza, Canada"
"...We purchased 1 VITO 80. The results were fantastic. We bought 7 more units for the rest of our locations..."

Mr. Joachim Kreisel, Executive Chef:
Sheraton Incheon Hotel, Korea, Republic of"
"...Our oil is cleaner after using VITO, and lasts for longer time, product quality has been improved as well..."

Executive Chef, Mr. Uwe Micheel:
Radisson Blu Hotel, Dubai Deira Creek, United Arab Emirates"
"...I have already bought my third machine. I am really satisfied with VITO®. It is no witching and does what it should do..."
Mrs. Daniela Peters, Owner:
Snack-In, Belgium"
"...By using VITO we are saving oil and on this way cash money..."

Mr. Meier, Kitchen Chef:
Sheraton Hannover Pelikan Hotel, Germany"
"...VITO is quite a good machine. We save a lot of money and time!..."

Mr. Wichmann, Manager:
Block House Frankfurt BH 122, Germany"
"...Positive effect for the lifetime..."

Operations Manager, Mr. Hanke & Chef, Mr. Gugle:
Aramark GmbH i.Hs Groz-Beckert KG, Germany"
"...VITO® makes the work much easier and grants a higher safety standard. The lifetime of our oil has doubled and in combination with the oiltester it is ideal for the HACCP documentation..."

Mr. Freddy, Executive Chef:
Old Ground Hotel, Ireland"
"...we are very satisfied with VITO®. We can highly recommend it to everybody that wants higher quality of fried goods and wants to safe money. Great product!..."

Mr. Paul McKerrel, Owner:
Hard Rock Cafe Amsterdam, Netherlands"
"...We are very satisfied with the VITO 80. The oil stays clean for a much longer time. Yes, definitely a great investment!..."
F&B Manager, Mr. Andreas Meier:
Radisson Blu Hotel, Zurich Airport, Switzerland"
Thanks to VITO, we were able to reduce our costs by 20%, not only in purchasing, but also in disposal. VITO also improves the quality of fried food because the burned particles not adhere at fries, fish biscuits or courgette flowers.."
Daniel Epprecht, Manager Gastronomy:
Genossenschaft Migros Zürich, Switzerland"
"...I am fascinated by VITO..."
Több mint 150 országban
Több mint 40.000 konyhában
A VITO minden típusú konyhában megtalálható:
A gyorskiszolgáló-éttermek, vagy a gyorséttermek a VITO-t nagy sütőikben és nyitott kádaikban használják.
A VITO használható élelmiszergyárak, pékségek automata, folyamatos üzemű sütőiben.
A legjobb minőségű ételek biztosítása érdekében a fine dining éttermek a VITO termékek mindegyikét használják konyháikban.
A magyaros éttermek sokszínűségének lefedése nem nagy dolog a VITO számára.
…és a VITO használható:
Lapos fenekű olajsütőkben
Szellőztetés nélküli automata olajsütőkben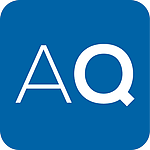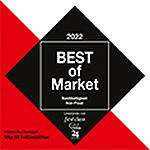 Best of Market Award 2022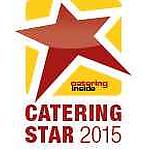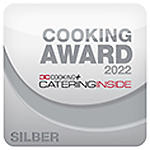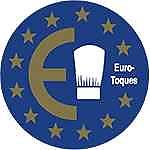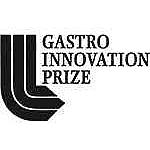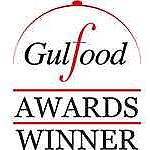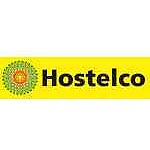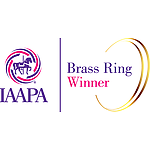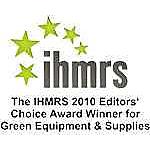 ihmrs Green Equpment 2010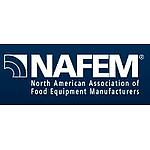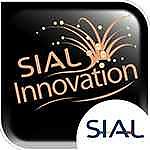 SIAL Innovation Award Winner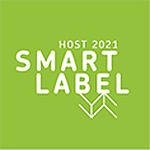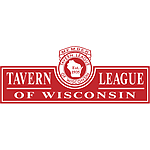 Tavern League of Wisconsin