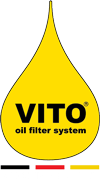 Takarítson meg akár 50%-ot

sütőolajából
VITO olajszűrő rendszer
- a világ leginnovatívabb sütőolajszűrője és olajtesztere
Spóroljon akár

50%-ot!

Sokkal nagyobb profitot ér el, ha jelentősen megnöveli a sütőolaj élettartamát.

Optimális

Minőség

A mindig optimális, tiszta olajnak köszönhetően tökéletesen sült termékeket szolgálhat fel.

kevesebb

munkaterhelés

A kevesebb olajcserével és olajsütő tisztítással rengeteg időt takaríthat meg.
A VITO olajszűrő rendszerek akár 50%-nyi költséget takarítanak meg a sütőolaj tisztításával. 4 és fél perc elteltével az olaj tiszta, a teljesen automatikus sütőolaj-szűrésnek köszönhetően. A VITO nem igényel felügyeletet, és a legmagasabb munkabiztonságot kínálja, mivel a használója nem érintkezik a forró sütőközeggel.

Mr. Koen, Manager:
Wimpy Canal Walk, South Africa"
"...This system saves a lot of money on oil and therefor influence foodcost.It is easy, fast and efficient. We can recommend to everyone with too high oil consumption..."
Executive Chef, Mr. Ademir Husakic:
Hilton Wien, Austria"
"...We are using our VITO 50 daily - we save a lot of frying oil and improve significantly the quality of it for our customers..."

Mr. Alupotha, Executive Chef:
Cinnamon Dhonveli Maldives, Maldives"
"...I am saving a lot of oil and will buy the 2nd VITO very soon for our resort..."

Mr. Crompton, Chef:
Gate Gourmet Hong Kong Limited, Hong Kong"
"...We are satisfied with VITO and the quality of our fried products improved..."

Mr. Baskaran, F&B Manager:
Le Meridien Bangalore, India"
"...VITO is a great piece of equipment. We reach 45% savings on our oil, very easy to use..."

Mr. Russell Kent, F&B Manager:
Holiday Inn Darling Harbour, Australia"
"...With VITO our frying oil lasts longer, as well as our product quality improved.We are using VITO for 8 years now without any breakdowns..."

Executive Chef, Mr. Joseph D'Costa:
JW Marriott Hotel Kuwait, Kuwait"
"...We advise all chefs to use VITO®. It is a very good product, helps to have a good product quality with less cost..."

Mr. Joachim Kreisel, Executive Chef:
Sheraton Incheon Hotel, Korea, Republic of"
"...Our oil is cleaner after using VITO, and lasts for longer time, product quality has been improved as well..."

Adrian Knobel
Bäckerei Knobel Altendorf, Switzerland"
"...we are working since 2008 with VITO and we are really happy wit it..."

Anthony James Daly, Kitchen Manager:
Hard Rock Cafe Manchester, United Kingdom"
"...We are very happy with the machine and the results..."

Executive Sous Chef, Mr. Saad Mohamed:
Renaissance Cairo Mirage City Hotel, Egypt"
"...VITO is a good filter machine, we use it in 2 kitchens in the Hotel, we are happy with it..."

General Manager, Mrs. Kirsty Clarke:
TGI Friday's Bluewater, United Kingdom"
"...VITO® machine is brilliant - It is saving us lots more oil and with the oiltester to indicate if the oil is spoilt or not, it is a real help. The teams do not need to guess..."

Mr. Stüfler:
XXX-LUTZ Restaurant, Austria"
"...VITO is a great device,easy to use and very efficient..."

Mr. Kalim Uddin, Asst. Manager:
Meridian Foods Ltd., Bangladesh"
"...we are very satisfied with our VITO®. It really lives its promises and we are very happy to offer best quality fried food to our customers and guests..."

Mrs. Margret O´Donnel, headchef:
Yeats Tavern Restaurant, Ireland"
"...We are very happy with VITO®. We are using it now already for a couple of weeks. It is very easy to handle and a great investment. Don´t want to miss it anymore..."

Mr. Fredrik, Chef of kitchen:
Stadspark, Belgium"
"...We're saving at least 20% of our oil costs with VITO®. The machine works very fast and delivers good results through clean oil and high quality fried goods..."

Mr. Andre Muenster, Chef:
The Westin Dubai Mina Seyahi Beach Resort & Marina, United Arab Emirates"
"...We are happy with VITO oil filter system, we are using it for 4 years and everything is good..."

Mr. James Rosser, Executive Chef:
WHITING & HAMMOND, United Kingdom"
"...We are using half the amount of oil and saving loads of money – we are delivering a consistent highly quality fried product to our customers – I highly recommended the VITO system to anyone..."

Operation Manager, Mr. Bassem Noureddine:
Goodies, Lebanon"
"...We are very happy with VITO..."

Mrs. Strydom, Fresh Food Manager:
The Lyttelton Superspar, South Africa"
"...When we made the decision to put 3 oil fryers it only made sense to have VITO 50®. I does not only save us money on our oil purchase, it also keeps the oil clean. It is a very user friendly mechanism. It has improved the quality of our food..."
Több mint 150 országban
Több mint 50.000 konyhában
A VITO minden típusú konyhában megtalálható:
A gyorskiszolgáló-éttermek, vagy a gyorséttermek a VITO-t nagy sütőikben és nyitott kádaikban használják.
A VITO használható élelmiszergyárak, pékségek automata, folyamatos üzemű sütőiben.
A legjobb minőségű ételek biztosítása érdekében a fine dining éttermek a VITO termékek mindegyikét használják konyháikban.
A magyaros éttermek sokszínűségének lefedése nem nagy dolog a VITO számára.
…és a VITO használható:
Lapos fenekű olajsütőkben
Szellőztetés nélküli automata olajsütőkben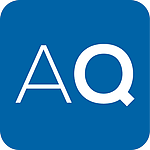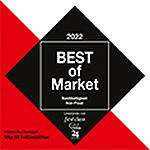 Best of Market Award 2022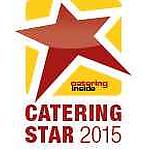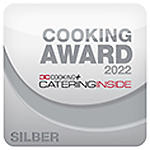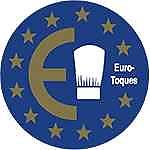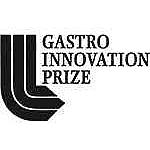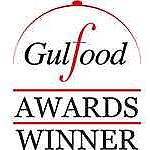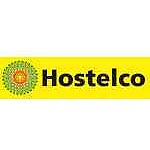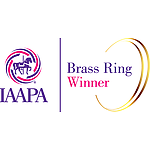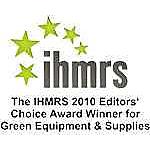 ihmrs Green Equpment 2010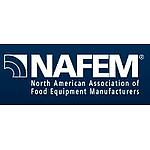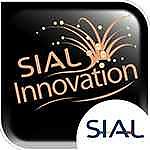 SIAL Innovation Award Winner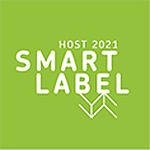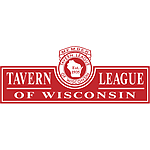 Tavern League of Wisconsin