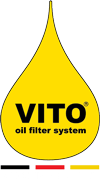 Spar op til 50 %

af din fritureolie
VITO oliefiltersystem
- verdens mest innovative fritureoliefilter og olietester
Spar op til

50 %

Du får meget bedre fortjeneste ved at øge levetiden på din fritureolie.

Optimal

Kvalitet

Du vil servere perfekt stegte produkter takket være optimal ren olie.

Mindre

arbejdsbyrde

Du sparer meget tid på grund af færre olieskift og færre rengøring af din friture.
VITO oliefiltersystemer sparer op til 50% af dine olie omkostninger, blot ved at rense fritureolien. Efter 4:30 minutter er din olie ren ved hjælp af fuldautomatisk fritureoliefiltrering. VITO maskinen behøver ingen opsyn og tilbyder den højeste arbejdssikkerhed, da der ikke er brug for direkte kontakt med frituren og olien.

Food & Beverage Director, Mr. Martin Öijerstedt:
Copenhagen Marriott Hotel, Denmark"
"...VITO® is good, we consume less oil now and as well oil is more clean as without filtration..."

Mr. Sirote, Restaurant Manager:
INTERSPAR Restaurace v EUROPAKu, Czech Republic"
"...VITO works immaculate, we save at least one third oil..."

Mrs Biljana Kasic, Executive Sous Chef:
Thompson Hotel Toronto, Canada"
"...We are very happy with VITO, oil life time extends when we filter it regularly..."

Mr. James Rosser, Executive Chef:
WHITING & HAMMOND, United Kingdom"
"...We are using half the amount of oil and saving loads of money – we are delivering a consistent highly quality fried product to our customers – I highly recommended the VITO system to anyone..."

Mister Ferken:
Block House BH 1129, Germany"
"...quite easy handling and not time consuming at all..."

Ms. Machner:
FacilityServices Hannover GmbH, Germany"
"...Saves a lot of money..."

Mr. Meier, Kitchen Chef:
Sheraton Hannover Pelikan Hotel, Germany"
"...VITO is quite a good machine. We save a lot of money and time!..."

Owner, Mr. Paul Ivancich:
Dairy Queen #10011, United States"
"...With the VITO we double the life of our frying oil! Furthermore we really feel we're getting a consistently high quality product. My staff is also truly happy with the easy handling ..."

Mr. Kalim Uddin, Asst. Manager:
Meridian Foods Ltd., Bangladesh"
"...we are very satisfied with our VITO®. It really lives its promises and we are very happy to offer best quality fried food to our customers and guests..."

Executive Chef, Mr. Benjamin Joubrel:
Renaissance Moscow Monarch Centre Hotel, Russian Federation"
"...We are using VITO® everyday, we have a good product quality and less oil consumption..."

Resident Chef, Mr. Borszcs:
InterContinental, Saudi Arabia"
"...Using VITO®, my food is hygenic and I am saving a lot of money. Easy to use and a very good product..."

Mr. Russell Kent, F&B Manager:
Holiday Inn Darling Harbour, Australia"
"...With VITO our frying oil lasts longer, as well as our product quality improved.We are using VITO for 8 years now without any breakdowns..."

Executive Chef, Mr. Uwe Micheel:
Radisson Blu Hotel, Dubai Deira Creek, United Arab Emirates"
"...I have already bought my third machine. I am really satisfied with VITO®. It is no witching and does what it should do..."

Operation Manager, Mr. Bassem Noureddine:
Goodies, Lebanon"
"...We are very happy with VITO..."

Mr. Jeff Keeler, Manager:
Boston Pizza, Canada"
"...We purchased 1 VITO 80. The results were fantastic. We bought 7 more units for the rest of our locations..."

Mr. Thayakaran, Executive Cheft at Panta Rhei:
Zurichsee Gastro, Switzerland"
"...With VITO® we have to change the oil less. Furthermore we are having less workload becaus we are saving time cleaning the fryer, what delights the whole team..."

Mr. Zahner, CEO:
Zahner Fischhandel AG, Switzerland"
"...we use our X1 every day as we fry 1 tonne fish per week..."
Pascal Moser, Inhaber
Restaurant Gaden, Switzerland"
"...save up to 50% oil costs with VITO - that's not just a slogan, it's true..."

Mr. Travis Casather, Executive Chef:
Cinnamon Grand Hotel, Sri Lanka"
"... we are very happy with VITO. Savings and increased quality of our fried dishes! We can highly recommend VITO..."
Mrs. Daniela Peters, Owner:
Snack-In, Belgium"
"...By using VITO we are saving oil and on this way cash money..."
Set i over 150 lande
Brugt i over 40.000 køkkener
Du kan finde VITO i alle typer køkkener:
Fastfood restauranter bruger VITO i deres store frituregryder
VITO er velegnet til fødevareproduktioner med automatiske frituregryder, for eksempel i bagerier.
For at levere den højeste kvalitet af mad bruger fine restauranter alle slags VITO-produkter i deres køkken.
For at dække mangfoldigheden af afslappede restauranter er ikke nogen stor sag for VITO.
…og virker for:
Vores beløninger og medlemskaber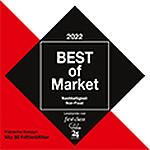 Best of Market Award 2022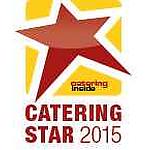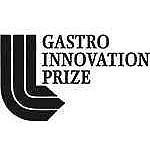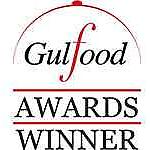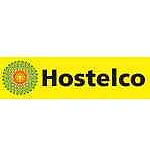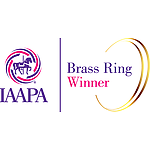 ihmrs Green Equpment 2010
SIAL Innovation Award Winner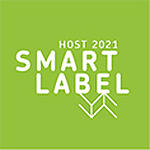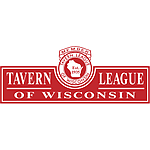 Tavern League of Wisconsin