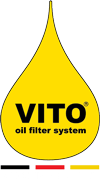 節省多達50%

的煎炸油
VITO過濾油系統
- 世界上最創新的煎炸機油過濾機和機油測試儀
節省

50%

通過顯著延長煎炸油的使用時間,您將獲得更好的利潤。

最佳

質量

得益於最佳的清潔油,您將為您提供完美的油炸產品

較少

工作量

由於減少了油的更換和炸鍋的清潔,您節省了大量時間
VITO機油濾清器系統僅需清潔煎炸油,起酥油或任何其他煎炸介質可節省高達50%的成本。 在4:30分鐘後,由於全自動油炸油過濾,您的油變乾淨了。 VITO無需監督,並且由於不與熱油炸介質接觸,因此可提供最高的工作安全性。

Mr. Simone La Gamba, Executive Chef:
Shangri-La, Shenyang, China"
"...I am very happy with VITO. The quality of our fried dishes has dramatically improved. Our guests do recognize it. In addition we are saving 50% of our oil. This machine was paid back within a few months!..."

Restaurant Manager, Mr. Scherr
XXXLUTZ KG Restaurant, Austria"
"...VITO is worth it, we save on fry oil and the quality of our fried goods is guaranteed, very recommendable..."

Mrs. Rieck, Restaurant Manager:
Tank & Rast Raststätte Osterfeld Ost, Germany"
"... It's a cost saving, definately userfriendly, costs no time and runs on its own..."

Mrs. Giovanna Eleutri Viola, Deli Manager:
Pick n' Pay Equestria Mall Family Store, South Africa"
"...Our store uses 2 of the VITO50 machines. Our oil consumption and therefore our oil costs was reduced remarkably. The machine is maintenance free and user friendly and adds great value to any business using oil..."

Mr. Joachim Kreisel, Executive Chef:
Sheraton Incheon Hotel, Korea, Republic of"
"...Our oil is cleaner after using VITO, and lasts for longer time, product quality has been improved as well..."

Mr. Markus Rotard, Head Chef:
Sheraton Stockholm Hotel & Towers, Sweden"
"...I already knew the machine from my time in Sheraton Berlin...I am fully content with the machine, it gives me the full benefits!..."

Mr. Thayakaran, Executive Cheft at Panta Rhei:
Zurichsee Gastro, Switzerland"
"...With VITO® we have to change the oil less. Furthermore we are having less workload becaus we are saving time cleaning the fryer, what delights the whole team..."

Mr. Meier, Kitchen Chef:
Sheraton Hannover Pelikan Hotel, Germany"
"...VITO is quite a good machine. We save a lot of money and time!..."

Mr. Frank Meissner, F&B Manager:
AIDA Cruises, Germany"
"... We are very happy with VITO®..."

Chef, Mr. Michael Dasalla:
Marriott Hotel Jeddah, Saudi Arabia"
"...VITO helped us to reduce the frying oil consumption to the half and increases the product quality at the same time..."

Mrs. Strydom, Fresh Food Manager:
The Lyttelton Superspar, South Africa"
"...When we made the decision to put 3 oil fryers it only made sense to have VITO 50®. I does not only save us money on our oil purchase, it also keeps the oil clean. It is a very user friendly mechanism. It has improved the quality of our food..."

T.G.I Leeds:
TGI Friday's Leeds Trinity, United Kingdom"
"...The quality of the product we send out has also shown improvement especially on fries as the oil quality is so much better..."

Executive Chef, Mr. Ahmed Khalil Radwan:
CONCORDE EL SALAM HOTEL SHARM EL SHEIKH, Egypt"
"...VITO is a nice product that improves the quality of fried products and reduces the cooking oil consumption..."

Mr. John van de Laak, executive chef:
Van der Valk Hotel 's Hertogenbosch-Vught, Netherlands"
"...We save oil with VITO but more important for us is the improved quality of our fried products..."

Mr. Vinod Nair, Regional Fresh Food Manager:
Lulu Market, United Arab Emirates"
"...We are very happy having bought the VITO oil filter system. Our oil quality immensely improved and we are saving a lot of money..."
Mr. Marouf, Manager:
Hard Rock Cafe Oslo, Norway"
"...we are more than satisfied with our VITO. We are planning on using VITO in all our stores until the end of the year. Since we got it our oil is much cleaner and we saved a lot of money. I only can suggest VITO to everybody. It is good in saving money and very good for the environment..."

Mrs. Dimitrova, Owner:
Samex Ltd., Bulgaria"
"...VITO oil filter system is easy for operating and consumer friendly. It is fast for filtering. Paper filters are high quality and are money saving with long life..."

Mr. Travis Casather, Executive Chef:
Cinnamon Grand Hotel, Sri Lanka"
"... we are very happy with VITO. Savings and increased quality of our fried dishes! We can highly recommend VITO..."

Anthony James Daly, Kitchen Manager:
Hard Rock Cafe Manchester, United Kingdom"
"...We are very happy with the machine and the results..."

Operations Manager, Mr. Hanke & Chef, Mr. Gugle:
Aramark GmbH i.Hs Groz-Beckert KG, Germany"
"...VITO® makes the work much easier and grants a higher safety standard. The lifetime of our oil has doubled and in combination with the oiltester it is ideal for the HACCP documentation..."
在____國家/地區中看到過
用於_____廚房
您可以在所有類型的廚房中找到VITO:
快速服務餐廳或速食店通常在大型油炸鍋和大桶中使用VITO。
VITO適用於帶有自動連續油炸鍋的食品製作,例如麵包店。
為了提供最高質量的食物,高級餐廳在廚房中使用各種VITO產品。
…並從事於: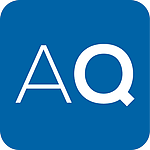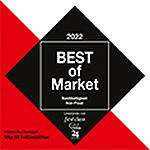 Best of Market Award 2022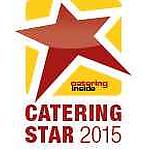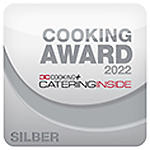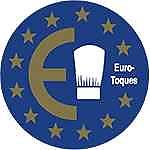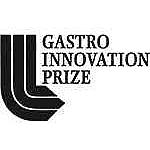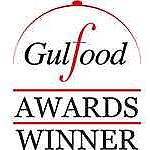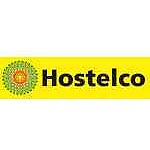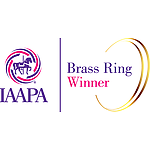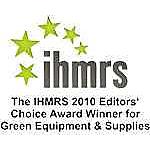 ihmrs Green Equpment 2010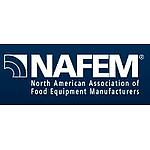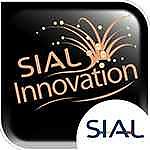 SIAL Innovation Award Winner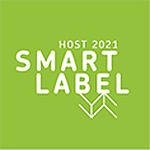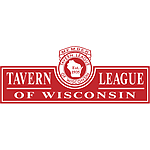 Tavern League of Wisconsin