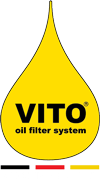 節省多達50%

的煎炸油
VITO過濾油系統
- 世界上最創新的煎炸機油過濾機和機油測試儀
節省

50%

通過顯著延長煎炸油的使用時間,您將獲得更好的利潤。

最佳

質量

得益於最佳的清潔油,您將為您提供完美的油炸產品

較少

工作量

由於減少了油的更換和炸鍋的清潔,您節省了大量時間
VITO機油濾清器系統僅需清潔煎炸油,起酥油或任何其他煎炸介質可節省高達50%的成本。 在4:30分鐘後,由於全自動油炸油過濾,您的油變乾淨了。 VITO無需監督,並且由於不與熱油炸介質接觸,因此可提供最高的工作安全性。

Mr. Simone La Gamba, Executive Chef:
Shangri-La, Shenyang, China"
"...I am very happy with VITO. The quality of our fried dishes has dramatically improved. Our guests do recognize it. In addition we are saving 50% of our oil. This machine was paid back within a few months!..."

Chef, Mr. Michael Dasalla:
Marriott Hotel Jeddah, Saudi Arabia"
"...VITO helped us to reduce the frying oil consumption to the half and increases the product quality at the same time..."

Executive Sous Chef, Mr. Saad Mohamed:
Renaissance Cairo Mirage City Hotel, Egypt"
"...VITO is a good filter machine, we use it in 2 kitchens in the Hotel, we are happy with it..."

Owner, Mr. Paul Ivancich:
Dairy Queen #10011, United States"
"...With the VITO we double the life of our frying oil! Furthermore we really feel we're getting a consistently high quality product. My staff is also truly happy with the easy handling ..."

Executive Sous Chef, Mr. Hamada Kamal:
Renaissance Sharm Elsheikh Golden View Beach Resort, Egypt"
"...Frying oil lasts longer time with using VITO oil filter system and product quality is better, we are happy with it..."

Operations Manager, Mr. Hanke & Chef, Mr. Gugle:
Aramark GmbH i.Hs Groz-Beckert KG, Germany"
"...VITO® makes the work much easier and grants a higher safety standard. The lifetime of our oil has doubled and in combination with the oiltester it is ideal for the HACCP documentation..."

Mr. Jarvoj, Headchef:
Ibis Brighton, United Kingdom"
"... We are happy with the VITO! Clean oil, less work and saving money!..."

Executive Chef, Mr. Tarek Mohye:
Hilton Luxor Resort & Spa, Egypt"
"...VITO is very simple and safe to use. We save a lot of time and the entire team is happy..."

Tony Smith, kitchen chef:
Barworks Hospitality Group, New Zealand"
"...We are using 17 VITOs in our different restaurants/ gastro bars and are absolutely satisfied with the machines and the savings we have on our frying oil. There are plans to equip even more of our restaurants/ gastro bars with this little oil filter system..."

Chief Steward, Mr. Moin Merchant:
Beach Rotana Hotel & Towers, United Arab Emirates"
"...We are very happy with VITO,and the additional benefits for our product quality we get..."

Mrs. Dimitrova, Owner:
Samex Ltd., Bulgaria"
"...VITO oil filter system is easy for operating and consumer friendly. It is fast for filtering. Paper filters are high quality and are money saving with long life..."
F&B Manager, Mr. Andreas Meier:
Radisson Blu Hotel, Zurich Airport, Switzerland"
Thanks to VITO, we were able to reduce our costs by 20%, not only in purchasing, but also in disposal. VITO also improves the quality of fried food because the burned particles not adhere at fries, fish biscuits or courgette flowers.."

Anthony James Daly, Kitchen Manager:
Hard Rock Cafe Manchester, United Kingdom"
"...We are very happy with the machine and the results..."

Executive Chef, Mr. Joseph D'Costa:
JW Marriott Hotel Kuwait, Kuwait"
"...We advise all chefs to use VITO®. It is a very good product, helps to have a good product quality with less cost..."

Mr. Fredrik, Chef of kitchen:
Stadspark, Belgium"
"...We're saving at least 20% of our oil costs with VITO®. The machine works very fast and delivers good results through clean oil and high quality fried goods..."

Mr. Thayakaran, Executive Cheft at Panta Rhei:
Zurichsee Gastro, Switzerland"
"...With VITO® we have to change the oil less. Furthermore we are having less workload becaus we are saving time cleaning the fryer, what delights the whole team..."

Mr. Crompton, Chef:
Gate Gourmet Hong Kong Limited, Hong Kong"
"...We are satisfied with VITO and the quality of our fried products improved..."

Mr. Wichmann, Manager:
Block House Frankfurt BH 122, Germany"
"...Positive effect for the lifetime..."

Mr. K.A.C. Prasad, Executive Chef:
Iberotel Miramar Al Aqah Beach Resort, United Arab Emirates"
"...VITO oil filtering machine had given a piece of mind for chef's reducing the oil consumption by 25-30%..and the Oiltester makes sure you have clean oil for your valuable customers..."

Mr. Vinod Nair, Regional Fresh Food Manager:
Lulu Market, United Arab Emirates"
"...We are very happy having bought the VITO oil filter system. Our oil quality immensely improved and we are saving a lot of money..."
在____國家/地區中看到過
用於_____廚房
您可以在所有類型的廚房中找到VITO:
快速服務餐廳或速食店通常在大型油炸鍋和大桶中使用VITO。
VITO適用於帶有自動連續油炸鍋的食品製作,例如麵包店。
為了提供最高質量的食物,高級餐廳在廚房中使用各種VITO產品。
…並從事於: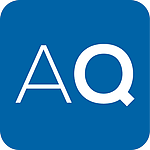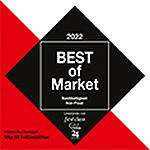 Best of Market Award 2022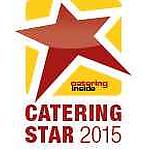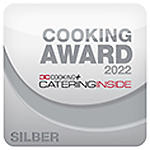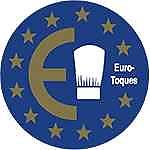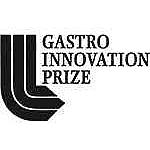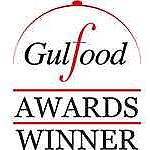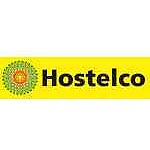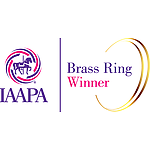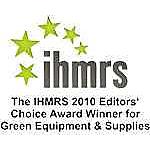 ihmrs Green Equpment 2010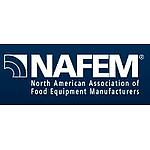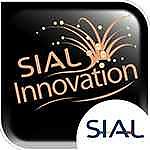 SIAL Innovation Award Winner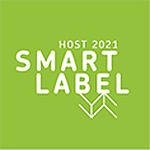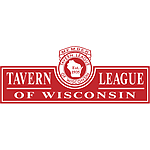 Tavern League of Wisconsin